Description
Aqua Millenium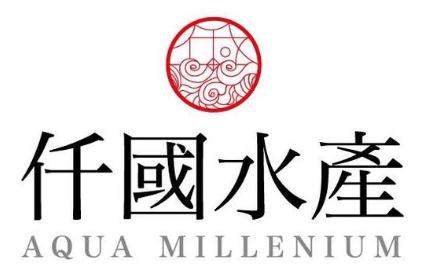 🚚 The Fastest Delivery Time : It Takes 3-4 Days.
🐝 Supplier / Place Of Origin:Aqua Millenium / Yung Shu Au
🔖 Certification:
🌱 Producer Introduction:
Aqua Millenium is a seawater fish and lobster farm located in the Yung Shu Au breeding area in Sai Kung. Our product feature is cooking for the convenience of customers. We have removed the seafood (scales, gills and intestines), and the most The hard-to-handle parts are pre-made before handing over to customers. In order to maintain the meat quality, umami taste and nutrition of seafood, we have made vacuum packaging and ultra-low temperature quick-freezing, without adding preservatives, and can have the best shelf life of 1 year. There are mainly lobster, rabbitfish, pompano, white croaker, Sabah giant grouper and orbicular batfish, etc.
🌱 Supplier Products:
🛍 Product Information (Main) (English):
Binomial Name:
Chinese Name:花膠
Other Names:Maw
Product Description:Also known as swim bladder, it contains 84.4 grams of protein, 0.2 grams of fat, 30 mg of calcium, 29 mg of phosphorus, and 26 mg of iron. Among them, fish swim bladder is the best. Regular consumption can promote gastrointestinal absorption, increase appetite, prevent constipation, abdominal distension, and strengthen muscle tissue, especially for those with insufficient milk secretion after childbirth.
Variety:
Supply Season:Supply throughout the year
Storage Method:
#Should Be / Avoided:
*Edible Compatibility:
Cooking Skills:花膠放入低溫油鍋內,用勺壓住充分浸泡到熱油中,以細火浸炸。 留意油鍋溫度,不可過高;炸的時間長短需根據花膠的厚薄而定。 發好的花膠撈起後將表面的油分沖洗,再泡入水裡浸發回軟,撈出後、擠去水分即可製作所需菜色。
Notes:
Dish:
Supply Period: Supply Throughout The Year
Suggested Eating Method:
Put the flower glue in a low -temperature oil pan, press it with a spoon and soak it into the thermal oil, soak it with a fine fire. Pay attention to the temperature of the oil pan, not too high; After sending up the gels, rinse the oil on the surface, soak it into the water and soak it back. After removing, squeeze the water to make the required dishes.
🥗 Recipe (English Version):
Google Recipe 🔍 :

English CookPad 🍳 :

BBC Good Food 🥙 :