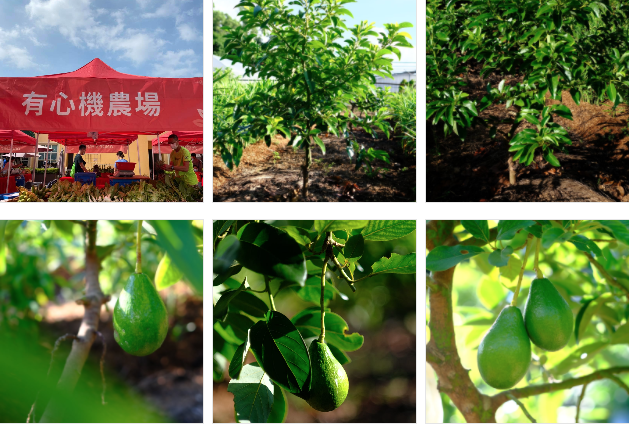 Zen Organic Farm (有心機農場)-Located in Ping Che, New Territories, Hong Kong, with an area of ​​about 250,000 sq.ft, it is an organic farm on a large scale in Hong Kong. It has the largest greenhouse and uses scientific research technology to develop modern organic farming. With the mission of cultivating healthy and delicious organic fruits and vegetables, the farm continuously discovers and introduces overseas vegetables suitable for cultivation in Hong Kong,supplies more diversified local crops, and brings more choices to friends who support an organic low-carbon life.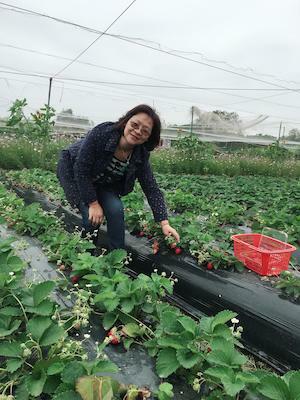 Mrs Lam
, HK Organic Vegetables & Fruits Farm - Partner
Mrs. Lam and her husband were born in an agricultural family. They have been farming with their elders since childhood. Her husband went out to earn a living when he was young until he was middle-aged. At that time, he found that many foreign crops were bid for pesticides. She and her husband formed "Sightseeing Strawberry Farm". "Organic" is a conscience industry, and it has been committed to organic regulations for more than 13 years. The crops produced have brought peace of mind to Mrs. Lam's family, friends and customers who bought my crops. Now the farm has 18 ac of land. , Choose organically grown crops as farm features such as: Strawberry, Taiwan candied date, pineapple, fig, dragon fruit, passion fruit, pomegranate, potato, purple yam, variegated carrot, variegated cherry eggplant, rice , corn, mushroom organic products and organic seasonal fruits and vegetables, etc.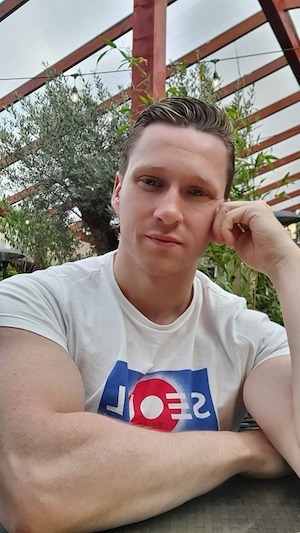 Rhys Berresford
 - Managing Partner
Rhys's Farm is located in Kei Leng, Fanling, New Territories. His mother-in-law crops are grown by composting method, which is particularly fragrant and has many benefits. Regenerative farming uses enzymes and organic compost to allow vegetables to absorb soil minerals. Emphasis is placed on maintaining high levels of soil organic matter, minimizing tillage, increasing biodiversity, crop rotation, cover crops, green manure, compost, mulch, etc. Therefore, it is not just organic, but sincerely introduces to our customers, so that our customers can benefit from delicious organic dishes! Rhys is very concerned about how compost is made, and when people come to visit, he also acts as a mentor to explain to people.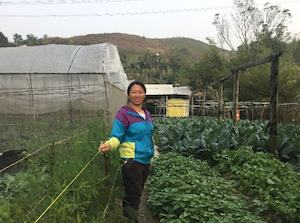 Yan Fuqin
, Fu Kam Dragon Fruit Organic Ecological Farm - Partner
Fuqin Dragon Fruit Organic Ecological Farm - located in Gudong, Sheungshui. The farm's owner, Yan Fuqin, was born in a rural area in Chongqing. She learned to plant when she was a child. She married to Hong Kong 20 years ago and started helping her husband manage the family farm more than 10 years ago. Since its establishment in 2007, it covers an area of about 500,000 square feet and has various organic vegetable and fruit orchards. Therefore, from December to June of the following year, seasonal vegetables and fruits can be provided, such as: Strawberry, Anise, Cherry Tomato, Corn... And from June to November, Dragon Fruit, Watermelon, Lychee , Longan, Luo Han Guo and Passion fruit when the production period. All are organic, healthy, high-quality and delicious!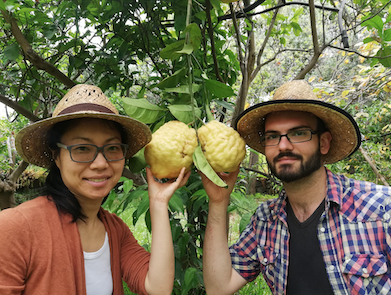 Jennifer
, Trepinti - Managing Partner
The farmer Jennifer is a girl from Hong Kong. She owned an Italy Trepunti Organic Farm in Sicily, Italy.  Jennifer pays great attention to the quality of fruits and vegetables. She married a Sicilian farmer and began to learn how to cultivate organic fruits and vegetables.Jennifer and her husband like Hong Kong very much. In order to allow Hong Kong citizens to eat Sicily's high-quality fruits and vegetables, in order to seek more high-quality fruits and vegetables, Jennifer began to open an online store in Hong Kong in 2019, bringing the original flavors of high-quality Sicilian fruits and vegetables Brought to Hong Kong citizens.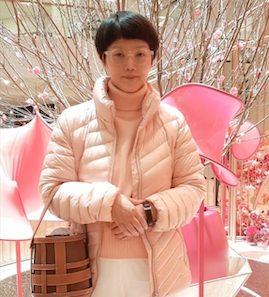 Peggy
, Green At Heart - Partner
Peggy opened two retail stores in 2008 and continues to this day. She imports a variety of organic and natural foods from the United States and Taiwan. The current focus is on imported organic fresh produce, such as tomatoes, carrots, red apples, onions from the Netherlands; pumpkins, oranges, lemons, sweet potatoes from Spain; ginger and bananas from South America and Peru, all by the operator Peggy chose very carefully. Peggy is also an advocate of TCM diet therapy. She has taken several diploma and certificate courses in TCM diet therapy. She was extremely surprised that some simple foods could easily solve certain chronic health problems. These products are also organic and made in Hong Kong. She hopes to support our Homegrownfoods business.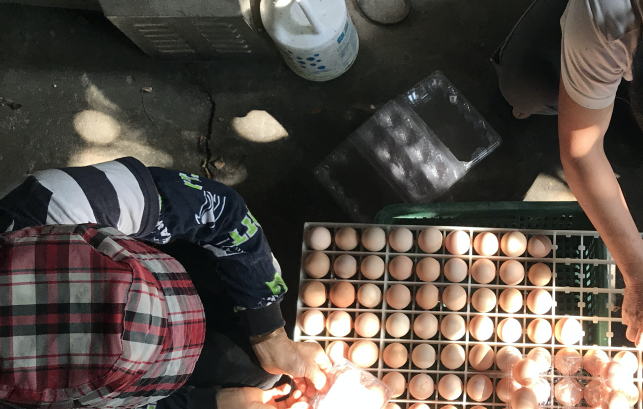 Wing Ming Farm-Located in Yuen Long, New Territories, away from the city, surrounded by mountains and rivers, with fresh air, suitable for live poultry breeding. Chicken farmer Leeleungyi has been raising chickens for more than 30 years. He is experienced and developed his own black feather chicken and black-bone chicken suitable for steaming. The meat is tender and smooth, and the chicken tastes sweet. Chickens are only produced with Hong Kong-made Dasheng feed, mixed with first-class corn and sustainable fishmeal, and the quality is guaranteed. Most of the chickens on the farm are Shiqi chickens, which are made of steamed chickens with thin skin, tender meat and less oil. In 2003, Wing Ming Farm introduced French chicken breeds and crossed them with local chicken breeds to become the current Wing Ming chickens. The hybrids grew fast and had good meat quality; the raw eggs had good color and taste. There are not only Wing Ming chicken, but also silky chicken with very high medicinal value, which can be used for boiling soup or steaming. There are also old chickens, roosters, and raw chickens, all suitable for cooking and stewing, there is always one suitable for you.