Description
Aqua Millenium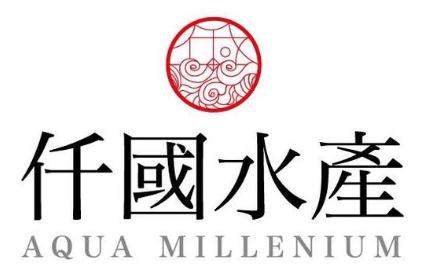 🚚 The Fastest Delivery Time : It Takes 3-4 Days.
🐝 Supplier / Place Of Origin:Aqua Millenium / Yung Shu Au
🔖 Certification:
🌱 Producer Introduction:
Aqua Millenium is a seawater fish and lobster farm located in the Yung Shu Au breeding area in Sai Kung. Our product feature is cooking for the convenience of customers. We have removed the seafood (scales, gills and intestines), and the most The hard-to-handle parts are pre-made before handing over to customers. In order to maintain the meat quality, umami taste and nutrition of seafood, we have made vacuum packaging and ultra-low temperature quick-freezing, without adding preservatives, and can have the best shelf life of 1 year. There are mainly lobster, rabbitfish, pompano, white croaker, Sabah giant grouper and orbicular batfish, etc.
🌱 Supplier Products:
🛍 Product Information (Main) (English):
Binomial Name:
Chinese Name:白花魚
Other Names:White Croaker
Product Description:Fish that are healthy enough can be eaten by people of any physique, and it is also rich in nutrition. The meat is tender and smooth, with less bone, suitable for the whole family.
Generally, the white-flowered fish is seldom sold in the market, because it is bred for its maw.
Variety:
Supply Season:Fish farming is available all year round, with July to November as the peak season.
Storage Method:
#Should Be / Avoided:
*Edible Compatibility:
Cooking Skills:Fry: Add a pinch of sea salt and pepper and fry for about 8-9 minutes until the fish is crispy golden brown and delicious.
Steaming: You can steam it with black bean sauce or ginger and scallions, put the fish in a wok and steam for 8-9 minutes, then do not open the lid of the wok for another 1-2 minutes.
Notes:
Dish:
Supply Period: Fish Farming Has Been Supplied Throughout The Year, From July To November As A Period Of Production.
Suggested Eating Method:
Fry: Add a little sea salt and pepper, and fry for about 8-9 minutes until the fish body is crispy golden yellow, which is very delicious.
Steamed: steaming the fish in boiling water and steaming the fish and steaming for 8-9 minutes, and then do not open the lid and simmer for 1-2 minutes.
🥗 Recipe (English Version):
Google Recipe 🔍 :

English CookPad 🍳 :

BBC Good Food 🥙 :