Description
Hung Tai Fresh Fruit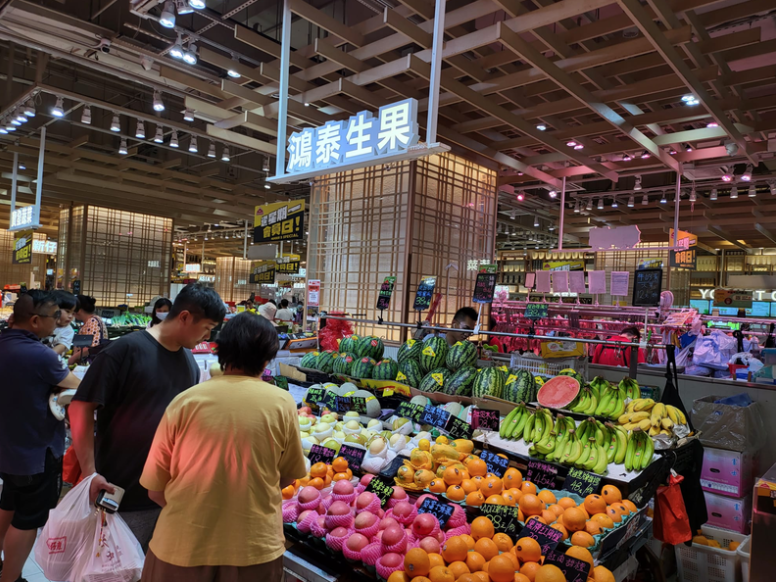 🚚 The Fastest Delivery Time : 2-3 day delivery.
🐝 Supplier / Place Of Origin:Hung Tai Fresh Fruit / China

🌱 Producer Introduction:
Cheung Gor have worked as a chef in a hotel for many years, and I definitely have requirements for ingredients. In another runway, He engaged in fruit wholesale. In 2013, Cheung Gor just rented my own durian factory in Thailand. Winning the love of customers and scientists, there is a T Market in Tin Shui Wai that sells fruit directly and operates a neighborhood business.
🌱 Supplier Products:
🛍 Product Information (Main) (English):
Binomial Name:Trapa natans L.
Chinese Name:菱角
Other Names:Water Chestnuts | Trapa | Water Caltrop | Horned Waterchestnut | Singhara Nut
Product Description:Water chestnut is a water plant, its tender stem and fruit can be eaten, and its fruit has horns, so it is called water chestnut. Water chestnut contains starch, glucose, protein and vitamins B and C. Studies have found that water chestnut can be effective against various cancers, such as gastric cancer, esophageal cancer, and breast cancer. It tastes more watery and sweet.
Water chestnut originates from Africa, Central Europe and Asia, and is produced all over China, with Hunan and Hubei as the most prosperous. The famous ones are Nanhu Ling from Jiaxing City, Zhejiang Province and Hong Ling from Suzhou City, Jiangsu Province.
Variety:Water chestnut grows in lakes or rice fields, with purple-red stems and bright yellow flowers. Water chestnuts come in cyan, red and purple. Water chestnut can be divided into two types: home water chestnut and wild water chestnut.
Jiaojiao: There are only two horns, and the starch content is high. It is easy to break apart after cooking, and the texture is not brittle and powdery. Wild water chestnut: There are many horns, and the texture is crisp and sweet. Planting water chestnut is also divided into two varieties of obtuse short thorns and acute long thorns.
The water depth of the planting environment is divided into two types: deep water rhombus (darker color) and shallow water raspberry (lighter color).
Supply Season:The peak production period is from September to December.
Storage Method:Water chestnut can be stored for a long time, and it can be stored in the refrigerator for about a month in a fresh-keeping bag.
#Should Be / Avoided:
Appropriate: Not reported in the literature. Avoid: Eating more water chestnut will lead to abdominal distension, so people with spleen deficiency and abdominal distention should not eat more.
*Edible Compatibility:
Availability: Not reported in the literature. Xiang Ke: No literature report.
Cooking Skills:Because water chestnut is born in the soil, there are many bacteria and parasites, it must be washed and cooked before it can be eaten. Before cooking, it must be washed several times to prevent impurities and pigments from remaining. Water chestnut can be steamed with the shell, while water chestnut meat can be fried, stewed or simmered.
Notes:Water chestnut eaten raw is cool in nature, sweet and light in taste, and eaten raw can clear away heat and relieve heat, relieve restlessness and quench thirst. Cooked food is warm in nature, can benefit qi and invigorate the spleen. It can relieve pain in the muscles and bones of the waist and legs, wake up the spleen, and hangover. There is also the effect of weight loss and bodybuilding.
Dish:Water chestnut shredded chicken, water chestnut porridge, wild water chestnut roasted pork, water chestnut stew.
Suggested Eating Method:
Because the horseshoe is born in the soil, there are more bacteria and parasites, so the horseshoe should not be eaten. It should be peel and wash and cooked.
🥗 Recipe (English Version):
Google Recipe 🔍 :

English CookPad 🍳 :

BBC Good Food 🥙 :