Description
Hung Tai Fresh Fruit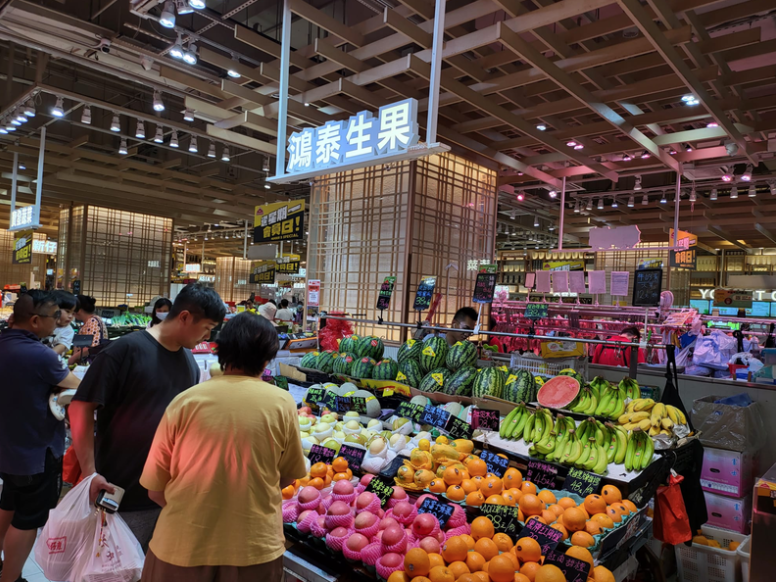 🚚 The Fastest Delivery Time : 2-3 day delivery.
🐝 Supplier / Place Of Origin:Hung Tai Fresh Fruit / China

🌱 Producer Introduction:
Cheung Gor have worked as a chef in a hotel for many years, and I definitely have requirements for ingredients. In another runway, He engaged in fruit wholesale. In 2013, Cheung Gor just rented my own durian factory in Thailand. Winning the love of customers and scientists, there is a T Market in Tin Shui Wai that sells fruit directly and operates a neighborhood business.
🌱 Supplier Products:
🛍 Product Information (Main) (English):
Binomial Name:
Chinese Name:竹蔗 | 甘蔗
Other Names:Sugarcane | Sugar Cane
Product Description:Drinking sugarcane juice directly can moisten the throat and promote body fluid, but it can also relieve restlessness in the heart and chest, dry mouth and thirst. However, sugarcane is divided into two types, one is black leather cane, the skin color is deep purple and nearly black, and the other is bamboo cane, the skin color is blue. The former is mild and nourishing, but it is not suitable for people with sore throat; It is sweet in taste and cool in nature, and can relieve lung heat and stomach heat, but sugarcane juice itself is cold, and people with weak constitutions should not drink more.
Variety:
Supply Season:The supply season is from November to January every year.
Storage Method:If the sugarcane is not stored properly, it is prone to mildew, its outer skin loses its luster, its texture is soft, and the color of the flesh is darker than normal, showing a light brown color, with a smell of distiller's grains or sour mold.
#Should Be / Avoided:
Pregnant women can eat a small amount of sugar cane

Properties (TCM): cold
Five Flavors in TCM: sweet
Efficacy Clearing heat and detoxifying, promoting body fluid and quenching thirst, harmonizing stomach and relieving vomiting, nourishing yin and moistening dryness
There are two types of sugarcane: black cane with deep purple and black skin is more mild and nourishing, and not suitable for people with sore throat; bamboo cane with green skin is sweet and cool, and has the effect of clearing away heat, relieving lung heat, and gastrointestinal heat. effect. Sugarcane is rich in sugar and water, as well as various vitamins, fats, proteins, organic acids, calcium, iron and other substances that are very beneficial to human metabolism.
However, pregnant women should eat sugar cane in moderation during pregnancy. Excessive consumption will lead to excessive blood sugar, which will easily lead to fetal malformation and diabetes, which is not good for the fetus. The daily consumption of sugarcane is mostly cold, and pregnant women with spleen and stomach deficiency can easily cause diarrhea.
*Edible Compatibility:
Cooking Skills:竹蔗 cooking skills
Suggested Eating Method:
Bamboo cane cooking skills
🥗 Recipe (English Version):
Google Recipe 🔍 :

English CookPad 🍳 :

BBC Good Food 🥙 :

🔅Precautions (English Version):
☘️ Preserve vegetables
1. Leafy vegetables and softer vegetables, if packaged, should be placed in the cold box in the original package;
2. Organic Vegetables are more prone to spoilage if they have water droplets. Put the vegetables in a ventilated place to dry or wipe off the water vapor, then wrap the vegetables in slightly damp newspaper and put them in a plastic bag before refrigerating. ;
3. Organic vegetables do not use preservatives or special treatments. Vegetables are generally stored for three to five days. Some vegetables will decompose enzymes, so they should be eaten as soon as possible.
☘️ How to wash vegetables
Special attention: The dishes, especially small flowers and broccoli, are best soaked in the water to remove residual pesticides (this is organic farm, but will have, but not chemical, except to Re-generative Farm). It is recommended to use our vegetables and vegetables environmentally friendly cleaner
Dish Drops
for 3 to 5 minutes to eliminate residuals, sand and dust.
1. Wash vegetables before cooking to keep them fresh;
2. It is not advisable to soak the vegetables for too long, and they should be washed first and then cut to avoid the loss of vitamins;
3. Washing vegetables with dilute salt water or Dish Drop can easily remove vegetable insects;
4. Cut vegetables with a stainless steel knife to reduce vitamin loss;
5. Vegetable leaves contain a lot of nutrients, so you should avoid shredding, chopping or grinding the leaves;
6. Immediately after cutting, to avoid the loss of vitamins due to air oxidation.