Description
Health Fruit Garden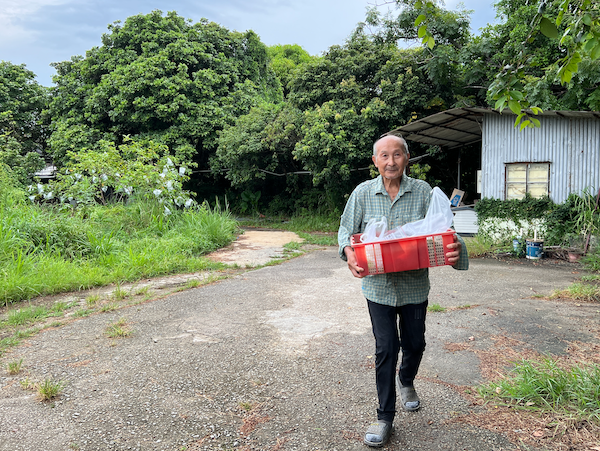 🚚 The Fastest Delivery Time : It takes 3-4 days.
🐝 Supplier / Place Of Origin:Health Fruit Garden / Kam Tin
🔖 Certification: HKORC Certified (Cert. C06001)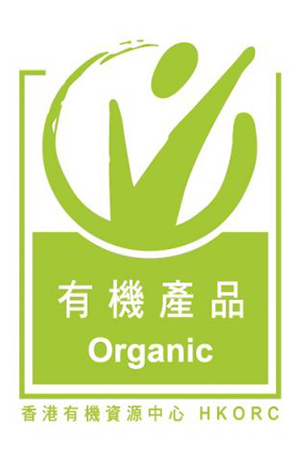 🌱 Producer Introduction:
The story of how a group of organic farmers worked silently on this limited farmland in Hong Kong, dealt with more complicated planting steps than conventional ones, paid higher costs, and took care of the farmland with care. In the operating environment without the support of agricultural policies, the income is very mean, and some farmers consider themselves stupid, but they still insist on farming, not for money, but for happiness. Although Uncle Ngai was in his 90s, he still insisted on going to the fields every day to do farming. Uncle Ngai's farm grows a variety of melons and fruits, which are fresh and delicious, and his guava is not known to everyone, only he grows the best quality.
Certified Product:
Sugar Apple,Loquat,Starfruit,Lychee,Pomelo,Guava,Mandarin,Longan,Pomegranate,Wampi,Dragon Fruit,Miracle fruit,Avocado,Chinese Kale,Aloe,Italian lettuce,Indian lettuce,Coriander,Spring Onion,Beet root,Chinese chive,Mango,Wax apple,Pepino,Banana,Lemon,Peach,Potato,Pak Choy,Choy Sum,Tomato,Sweet corn,Raddish,Gac Fruit,Sugar cane,Cabbage,Zucchini ,Passion fruit,Eggplant,Spinach,Broccoli,Carrot,Cauliflower,Curry tree,Persimmon,Fig
🌱 Supplier Products:
🛍 Product Information (Main) (English):
Binomial Name:Averrhoa carambola L.
Chinese Name:楊桃
Other Names:Starfruit | Star Fruit
Product Description:It is the fruit of the sorrel family carambola. Sweet and sour, cold in nature. It has the functions of clearing away heat and detoxifying, promoting body fluid and quenching thirst, moistening the lungs and resolving phlegm, diuretic and stranguria, lowering qi, neutralizing and lowering blood pressure. Star fruit is rich in carbohydrates, which help quickly replenish energy. In addition, it contains a lot of cellulose, which can speed up the elimination of waste in the intestines after entering the intestines and absorbing water, helping to prevent constipation and intestinal cancer. In addition, star fruit is also a source of many vitamins and minerals, including vitamin B complex, vitamin C and potassium.
Native to Southeast Asia. Distributed in Vietnam, India, Malaysia and other regions. China has been cultivated in the Han Dynasty, distributed in Guangdong, Guangxi, Fujian, Hainan, Taiwan, Yunnan and other regions.
Variety:Mainly divided into sweet and sour two varieties.
The fruits of the sweet species are larger and are mainly eaten fresh, such as the scale hammer species, the Malaysian species and the red dragon species;
The fruit of the sour species is smaller and should not be eaten raw.
Supply Season:Hong Kong is available throughout the year, and the most suitable period is from July to April of the following year.
Storage Method:Should be stored refrigerated.
#Should Be / Avoided:
Appropriate: It is suitable for those who suffer from body heat and polydipsia, wind-heat cough, sore throat, oral erosion, toothache, joint pain, difficulty urinating, enlarged spleen, stone drench, etc.
Contraindications: People with deficiency of the spleen and stomach, poor appetite and diarrhea should eat less; diabetic patients should not eat. In addition, people with cough due to lung heat and a lot of white phlegm should not eat more. Carambola contains a slightly toxic substance - oxalic acid. Some patients with kidney disease cannot excrete it. Even if they eat a small amount, they may be poisoned and have symptoms of confusion. Therefore, patients with kidney disease should not eat it.
Pregnant women can eat a small amount of carambola
Carambola is rich in potassium ions, which can be metabolized by ordinary people after eating. However, patients with kidney disease have weak filtering ability, and it is difficult to excrete potassium ions from the body, which can easily lead to poisoning. Therefore, it is best for people with poor kidney function to fast. Carambola is cold in nature, so pregnant women should not consume more than one star fruit at a time.

Properties (TCM): cold
Five Flavors in TCM: Sweet, Sour
Efficacy Clearing away heat and detoxification, promoting body fluid and quenching thirst, moistening lungs and resolving phlegm, diuresis and treating stranguria, lowering qi and neutralizing, lowering blood pressure
main nutrition
Carambola is rich in carbohydrates, vitamins and organic acids, which can quickly replenish the body's water, promote body fluids, quench thirst, and eliminate fatigue. Moreover, carambola contains a lot of oxalic acid, citric acid, and malic acid, which can increase the acidity of gastric juice and promote food digestion. It is suitable for pregnant women with indigestion.
Edible efficacy
Carambola has the functions of clearing heat, promoting body fluid, relieving cough, diuresis, and relieving alcohol. It is beneficial to protect the liver, lower blood sugar, blood fat, and cholesterol, and reduce the body's absorption of fat. Carambola can also eliminate throat inflammation, oral ulcers, and prevent wind-fire toothache. It can also excrete heat and poison in the body with urine, and can eliminate fatigue. Pregnant women can eat it in moderation.
*Edible Compatibility:
Availability: Not reported in the literature. Compatibility: 1. Starfruit contains some substances that will make most of the oral drugs not metabolized in the intestines and enter the blood circulation system, which enhances the efficacy of the drug. Drugs such as the anti-hyperlipidemic drug statin (Statin) are not suitable for eating with star fruit. Therefore, similar to the situation with grapefruit, other medicines that are not recommended to be taken with grapefruit should not be taken with starfruit.
Cooking Skills:The fruit is oval, pentagonal, and cross-section is pentagram. It is green when immature and turns waxy yellow when mature. The flesh is dense, the heart is small, and the juice is rich. Carambola is sweet and juicy, suitable for raw consumption, or processed into jam, dried fruit or candied fruit.
Notes:Carambola is cold in nature, and eating more can cause diarrhea, so it is generally not suitable to eat too much.
The leaves, flowers and roots of carambola can be used medicinally and have curative effects on digestive and respiratory diseases.
Dish:In addition to eating raw, the fruit can also be used to make fruit juice, jam or preserves, especially for wine making, which is delicious and mellow. The sour variety is mostly used to make fruit juice, preserves and jams. It has a special flavor and is suitable for spreading on toast or steamed buns for vegetarian use. In addition to being eaten fresh, carambola can also be made into jam, fruit juice, fruit paste, and candied fruit. It is very delicious when eating Siguobing, and it is very delicious when it is made into wine.
Sour carambola can be used as cooking ingredients, such as steamed beef, or fried duck slices after adding sugar.
Suggested Eating Method:
The fruits are ellipse and pentagonal, and the horizontal cuts are pentagram. When it is not cooked, it is blue, and it becomes waxy after mature. The meat is fine, the fruit is small, and the juice is rich. Cafe flavor is sweet and juicy, suitable for raw food, or processing fruit sauce, dried fruits or honey.
🥗 Recipe (English Version):
Google Recipe 🔍 :

English CookPad 🍳 :

BBC Good Food 🥙 :

🔅Precautions (English Version):
🍎 Preserve fruits
1. Fruits especially with softer skin, if packaged, should be placed in the cold box in the original package;
2. Organic fruits are more prone to spoilage if they have water droplets. Put the fruits in a ventilated place to dry or wipe off the water vapor, then wrap the fruits in slightly damp newspaper and put them in a plastic bag before refrigerating. ;
3. Organic fruits do not use preservatives or special treatments. fruits are generally stored for three to five days in room temperature only, should be kept in fridge. Some fruits e.g. papaya will decompose enzymes, so they should be eaten as soon as possible.
🍏 How to wash fruits
Special attention: The dishes, especially small flowers and broccoli, are best soaked in the water to remove residual pesticides (this is organic farm, but will have, but not chemical, except to Re-generative Farm). It is recommended to use our vegetables and vegetables environmentally friendly cleaner
Dish Drops
for 3 to 5 minutes to eliminate residuals Sand and organic pesticide.
1. Wash fruits before eating to keep them fresh;
2. It is not advisable to soak the fruits for too long, and they should be washed first and then cut to avoid the loss of vitamins;
3. Washing fruits with dilute salt water or Dish Drop can easily remove vegetable insects;
4. Cut fruits with a stainless steel knife to reduce vitamin loss;
5. Vegetable leaves contain a lot of nutrients, so you should avoid shredding, chopping or grinding the leaves;
6. Immediately eat after cutting, to avoid the loss of vitamins due to air oxidation.