Description
Yunnan Organic Certified Vegetables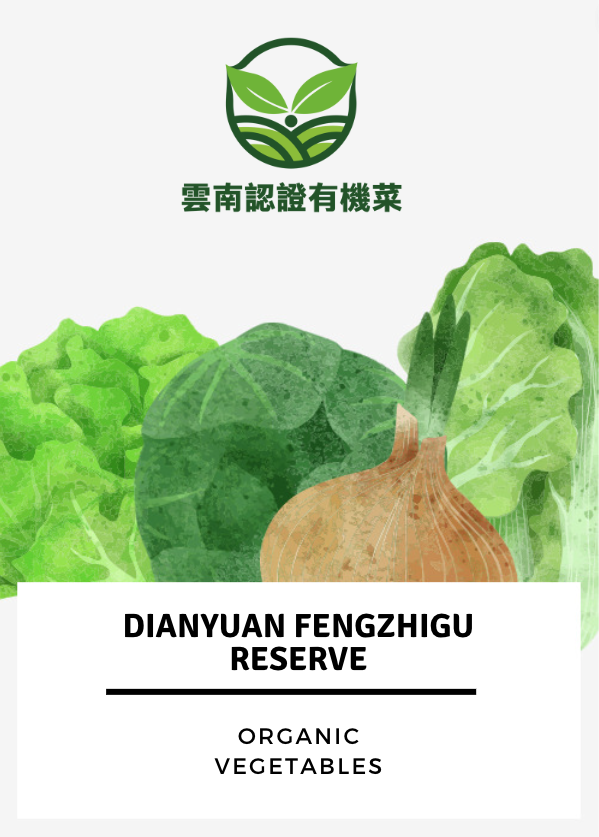 🚚 The Fastest Delivery Time : On Tuesday, Thursday, Saturday, arrived.
🐝 Supplier / Place Of Origin:Yunnan Organic Certified Vegetables / Yunnan
🔖 Certification: Organic certification by China and Canada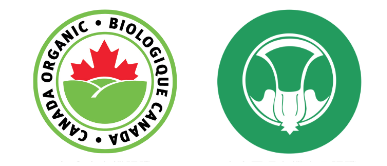 🌱 Producer Introduction:
Yunnan Kunming Organic Vegetable Farm is located in Dianyuan Wind Valley Reserve, Panlong District, Kunming City, Yunnan, where the soil is fertile and the water source is clean; the requirements for environmental governance in the area are strict. Taking into account both the ecological environment and economic development, the farm strictly abides by organic standards, and there is no agricultural pollution. The organic vegetables grown in the protected area are particularly sweet and delicious.
The unique climate of Yunnan
Yunnan has a good climate and abundant sunshine, with an average temperature of 14.9°C, a maximum temperature of 31.5°C, and a minimum temperature of -7.8°C; the rainy season is mainly concentrated in May to September; the relative humidity is 76%. The plateau in Panlong District is about 1891m above sea level, and gradually decreases from north to south in a ladder shape. The altitude is between 1500m and 2800m, which is most suitable for planting diversified vegetables.
get two-factor authentication
Because the certification standards in China and Hong Kong are different and uneven. In view of this, hoping to gain the recognition and trust of consumers, organic vegetables in Kunming, Yunnan have obtained dual certification: domestic organic certification and Canadian organic certification.
In 2016, the Consumer Council conducted a random inspection of pesticide residues, all of which were zero; for many years, there were no pesticide residues after random inspections by our customers.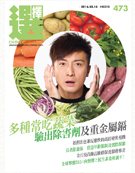 🌱 Supplier Products:
🛍 Product Information (Main) (English):
Binomial Name:Brassica pekinensis (Lour.) Rupr.
Chinese Name:黃芽白 | 旺菜
Other Names:Chinese Cabbage
Product Description:Sweet, slightly cold in nature. It has the effect of clearing the stomach, digestion, and diuresis. Chinese cabbage is rich in nutrients. Its calcium and phosphorus components can help strengthen teeth and bones, promote and coordinate the operation of the nervous and muscular system; and it contains low calorie value and moderate fiber content, which can provide satiety Besides, eating more will not take in excess energy. In addition, Chinese cabbage contains a variety of plant components, including: sulforaphane (Sulforaphane), indole (Indoles), isothiocyanate (Isothiocyanate), etc., its high antioxidant capacity, help inhibit early cancer cell lesions, Effectively fight and prevent tumor diseases.
Originated in China, it is one of the specialty vegetables in China. The "song" that Ji Han in the Jin Dynasty called in "The Shape of Southern Plants and Trees" is this species. It is cultivated all over the country.
Variety:Chinese cabbage is made of multiple leaves tightly wrapped together to form a cylinder. Because the wrapped leaves are not exposed to sunlight, the color is lighter or even pale yellow. It is generally divided into two types: cylindrical Shao Cai and short round Baotou Chinese cabbage. The common straight cylindrical vegetable is called "Yellow Bud White", which is an ecological variety of this species; another cultivar with a small plant is called "Baby Cai".
Supply Season:The main production period is from November to February of the following year, and Hong Kong is supplied throughout the year.
Storage Method:Wrap it with toilet paper and put it in a ventilated and dark place, it can be stored for about 1 week; it can also be stored in the refrigerator. The shelf life is shorter in summer, about a few days, and generally about 15 days in winter.
#Should Be / Avoided:
Appropriate: Suitable for people with incontinence, internal heat cough, vitamin deficiency, people with high blood pressure, cardiovascular disease, chickenpox, whooping cough.
Taboo: People with cold constitution, deficiency of spleen and stomach, and easy diarrhea should eat less. In addition, those who are deficient in the intestines, stomach or heart and lungs should not eat or eat with caution.
*Edible Compatibility:
Suitable: 1. Cabbage and tomatoes: Chinese cabbage and tomatoes both contain vitamin C and potassium. When eaten together, they can help prevent colds, relax muscles, and soothe your mood. 2. Cabbage and Cheese: Both Chinese cabbage and cheese contain calcium and phosphorus and should be paired in moderation. For example, maintaining a high calcium-to-phosphorus ratio helps to form calcium phosphate, which can strengthen teeth and bones, and help prevent osteoporosis and muscle cramps. 3. Cabbage and lean meat: The vitamin C in Chinese cabbage combines with the protein in lean meat to help synthesize collagen and enhance skin elasticity. Avoid: 1. Cabbage and cucumbers: Cucumbers contain vitamin C decomposing enzymes, which will decompose the vitamin C contained in Chinese cabbage, resulting in the loss of nutrients. 2. Cabbage and pork liver: Pig liver contains copper, which will oxidize the vitamin C contained in oxidized Chinese cabbage, thereby reducing the intake of vitamin C. 3. Cabbage, shrimp, squid, etc.: Since these foods are cold, they can easily cause diarrhea, allergies, asthma, cold hands and feet and other problems, so they should be eaten less. 4. Chinese cabbage and licorice: Chinese cabbage is cold in nature and sweet in taste, while licorice is flat in nature and slightly warm in nature. The functions of the two are just opposite, and eating at the same time can easily make the body uncomfortable. 5. Eating cabbage and Atractylodes at the same time will make the medicinal properties of Atractylodes too strong, which is harmful to the body.
Cooking Skills:Edible parts are tender stems and leaves. When Chinese cabbage grows, the outer leaves are the first to grow, and the inner heart leaves grow out slowly later. Therefore, the outermost leaves have a greater chance of contacting pesticides. Therefore, the outer leaves must be removed, and the leaves are split into individual pieces and soaked. After about 45 minutes in water, rinse with running water. If you add a little vinegar or other acidic substances to cooking, it can keep its white color.
Notes:If it is marinated with sea salt, and then added with pepper and garlic, it is processed into "Kimchi", which is a very popular food in Japan, Korea and northern China.
Rotting cabbage contains toxins such as nitrites, which end up in the gastrointestinal tract with secondary amines, synthesizing nitrosamine carcinogens. In fact, as long as the human body absorbs a large amount of nitrite, it will cause poisoning, and the patient will have symptoms such as hemoglobin disease, black mouth disease, gastroenteritis, difficulty breathing, unconsciousness, etc., which is fatal. If it is left overnight after frying, the nitrite content will also increase sharply, so it is not suitable for consumption, so as to avoid nitrite poisoning.
Dish:Stir-fried Chinese cabbage with bacon, grilled Chinese cabbage with minced legs, and soaked Chinese cabbage.
Supply Period: The Main Production Period Is From November To February Of The Following Year, And Hong Kong Is Supplied Throughout The Year.
Suggested Eating Method:
The edible part is tender stems and leaves. When the cabbage grows, the outer lobe grows first, and the inner heart lobe grows slowly after the inner heart lobe. Therefore, the outermost leaves have a greater opportunity to contact pesticides, so you must remove the outer leaves. Appointment in water
After 45 minutes, rinse with flowing water. If you add a little vinegar or other acidic substances when cooking, you can keep its white color.
🥗 Recipe (English Version):
Google Recipe 🔍 :

English CookPad 🍳 :

BBC Good Food 🥙 :

🔅Precautions (English Version):
☘️ Preserve vegetables
1. Leafy vegetables and softer vegetables, if packaged, should be placed in the cold box in the original package;
2. Organic Vegetables are more prone to spoilage if they have water droplets. Put the vegetables in a ventilated place to dry or wipe off the water vapor, then wrap the vegetables in slightly damp newspaper and put them in a plastic bag before refrigerating. ;
3. Organic vegetables do not use preservatives or special treatments. Vegetables are generally stored for three to five days. Some vegetables will decompose enzymes, so they should be eaten as soon as possible.
☘️ How to wash vegetables
1. Wash vegetables before cooking to keep them fresh;
2. It is not advisable to soak the vegetables for too long, and they should be washed first and then cut to avoid the loss of vitamins;
3. Washing vegetables with dilute salt water or Dish Drop can easily remove vegetable insects;
4. Cut vegetables with a stainless steel knife to reduce vitamin loss;
5. Vegetable leaves contain a lot of nutrients, so you should avoid shredding, chopping or grinding the leaves;
6. Immediately after cutting, to avoid the loss of vitamins due to air oxidation.