Description
Zen Organic Farm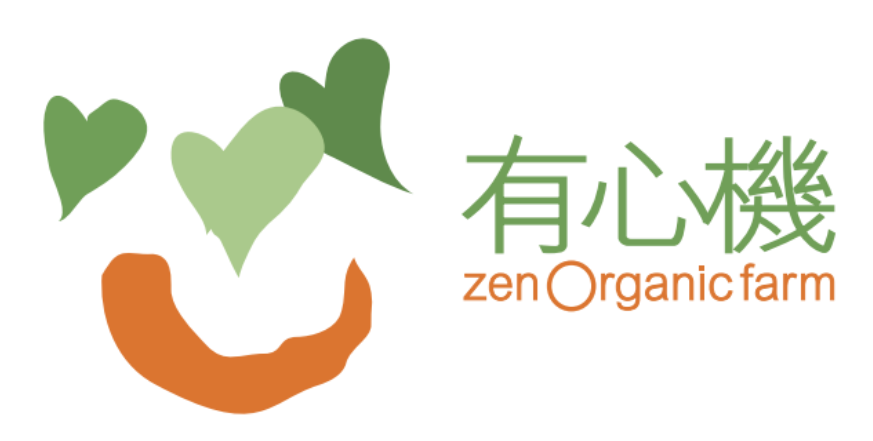 🚚 The Fastest Delivery Time : Every Tuesday.
🐝 Supplier / Place Of Origin:Zen Organic Farm / Fanling
🔖 Certification: Hong Kong Organic Resource Center Organic Certification Number C09001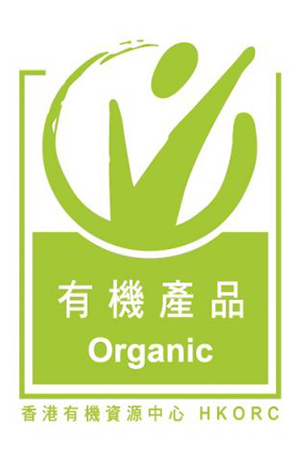 🌱 Producer Introduction:
Hong Kong has large and small organic farms that use hundreds of expenses. It is one of the large -scale. It covers an area of ​​200,000 feet. It was formerly a animal pasture. It has the largest greenhouse in Hong Kong. Essence 
We are missionary to plant healthy and delicious organic fruits and vegetables, and constantly discover and introduce overseas vegetables suitable for farming in Hong Kong, such as European tomatoes to supply more diverse local crops, and bring more friends who support organic low -carbon life. s Choice. It is very pleased that our efforts have been recognized in this area. The farm customers include internationally renowned Hong Kong hotels, Michelian restaurants and chefs and organic food stores.
🌱 Supplier Products:
🛍 Product Information (Main) (English):
Binomial Name:Psidium guajava L.
Chinese Name:番石榴
Other Names:Guava
Product Description:It is the fruit of the genus Guava of the Myrtaceae family. Sweet, slightly astringent, flat in nature. It can quench thirst and promote body fluid, eliminate vexation, astringe and stop diarrhea, and prevent worms. The vitamin C content of guava is eight times higher than that of oranges, and 30 to 80 times higher than that of watermelon and pineapple. In addition, guava contains carotenoids, so it can push its antioxidant index higher and help strengthen the body's resistance. strength and cancer resistance. The high potassium content of guava helps to maintain normal blood pressure. Because of its shape resembling a pomegranate and imported from abroad, it is called "Guava".
It has been introduced into China for more than 800 years and is now widely planted in Guangdong, Guangxi, Fujian and Taiwan.
Traditional medicine
Guava has been used in traditional medicine by many cultures throughout Central America, the Caribbean, Africa, and Asia. It is used for inflammation, diabetes, hypertension, caries, wounds, pain relief, fever, diarrhea, rheumatism, lung diseases, and ulcers.
Variety:There are many varieties of guava, including:
(1) "Zhongshan Yueba": the fruit is oblong, the peel is yellow-green, and the underside of the peel is white flesh, which is crisp and sweet in the mouth;
(2) "Lizaiba": The fruit is in the shape of a long lobe, with a small heart, extra thick flesh, and a very crisp taste;
(3) "Yilan Baiba": The fruit is shaped like a pear, with light green and white skin, white flesh, and crisp flavor;
(4) "Thailand": the origin is Thailand, the fruit is huge, yellow-green round or oblong, with low sugar content and crispy pulp;
(5) "Pearl Pull": The fruit is pear-shaped, the pulp is crisp, and the sugar content is moderate;
(6) "Crystal Pull": The flesh is thick, the seeds are few, and the flesh is crisp.
Supply Season:Hong Kong is available all year round, the most suitable is from August to November.
Storage Method:Can be stored at room temperature for a period of time.
#Should Be / Avoided:
Suitable: suitable for general consumption.
Contraindications: People with constipation and liver heat should eat with caution to avoid constipation. Habitual constipation, postpartum constipation and postpartum constipation should not eat.
*Edible Compatibility:
Availability: Not reported in the literature. Xiang Ke: No literature report.
Cooking Skills:The fruit is spherical or pear-shaped, the top crown resembles a persistent calyx, and has a special aroma. The fruit is green at first, and gradually turns yellow or reddish when mature. The pulp is white or carmine red. The fruit has many seeds, most of which are flat and kidney-shaped. The fruit is suitable for raw consumption, and can also be squeezed into juice for beverages. Because it contains pectin (Pectin) ingredients, it can be processed into jams, jelly. In addition to being edible, the fruit also has medicinal properties to help diabetics control blood sugar.
Notes:The best storage environment is to store in a refrigerator close to zero but not frosted. In addition, ultraviolet rays or inert gas are also used for preservation. Quick freezing is also an effective preservation method. When washing strawberries, first gently wash and then remove the pedicles to avoid loss of vitamin C; and the impurities attached to the strawberries will not run in from the pedicles during the cleaning process.
Dish:It can be eaten as fruit, or juiced and processed into canned or carton-packed beverages.
Supply Period: Hong Kong Is Available All Year Round, The Most Suitable Is From August To November.
Suggested Eating Method:
The fruits are spherical or pear -shaped. At the beginning of the fruit, it was cyan, and it gradually turned yellow or light red when mature. The flesh is white or carmine. The fruit is many seeds, most of which are flat and waist and kidney shape. Fruit is suitable for raw food or squeezing fruit juice for drinks. Because it contains pectin ingredients, it can be processed with fruit sauce and jelly. In addition to consumption, the fruit also has medicinal value, helping to control blood sugar in diabetic patients.
🥗 Recipe (English Version):
Google Recipe 🔍 :

English CookPad 🍳 :

BBC Good Food 🥙 :

🔅Precautions (English Version):
🍎 Preserve fruits
1. Fruits especially with softer skin, if packaged, should be placed in the cold box in the original package;
2. Organic fruits are more prone to spoilage if they have water droplets. Put the fruits in a ventilated place to dry or wipe off the water vapor, then wrap the fruits in slightly damp newspaper and put them in a plastic bag before refrigerating. ;
3. Organic fruits do not use preservatives or special treatments. fruits are generally stored for three to five days in room temperature only, should be kept in fridge. Some fruits e.g. papaya will decompose enzymes, so they should be eaten as soon as possible.
🍏 How to wash fruits
1. Wash fruits before eating to keep them fresh;
2. It is not advisable to soak the fruits for too long, and they should be washed first and then cut to avoid the loss of vitamins;
3. Washing fruits with dilute salt water or Dish Drop can easily remove vegetable insects;
4. Cut fruits with a stainless steel knife to reduce vitamin loss;
5. Vegetable leaves contain a lot of nutrients, so you should avoid shredding, chopping or grinding the leaves;
6. Immediately eat after cutting, to avoid the loss of vitamins due to air oxidation.