Description
Tai Tong Organic Ecopark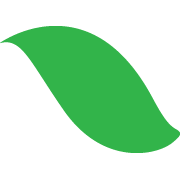 🚚 The Fastest Delivery Time : 2-day delivery.
🐝 Supplier / Place Of Origin:Tai Tong Organic Ecopark / China
🔖 Certification:

🌱 About the Producer / Supplier:
Formerly known as Tai Tong Lychee Valley, also known as Tai Tong Lychee Garden, is a farm and botanical garden in Hong Kong, located in Tai Tong, Yuen Long District, New Territories. It was established in December 1993.
Tai Tong Organic Valley integrates nature, farms and amusement parks. The facilities and landscapes in the venue are very thoughtful. It has been cooperated by Guangdong South China Agricultural University and can be used as a natural education. In addition to natural waterfalls, lotus ponds, gardens and other beautiful scenery, you can also visit the "mini zoo" to get close contact with ostriches, goats or wild boars, etc. You can also feed thousands of koi in the Mid-Lake Pavilion. And the rope net array, the children's playground and the waterwheel.
The sprouts produced by the Taitang Organic Ecological Park Organic Sprouts Factory are cultivated using purely natural and organic methods.
🌱 Supplier Products:
🛍 Product Information:
Binomial Name:Glycine max
Chinese Name:黃豆
Other Names:Soybean
Product Description:Soybeans can be divided into yellow soybeans, black soybeans and cyan soybeans, all of which are mature seeds of soybean, an annual herb of the butterfly family Soybean. Sweet in taste and flat in nature, it has the effects of clearing heat, detoxifying, and invigorating qi. According to Li Shizhen's "Compendium of Materia Medica" in the Ming Dynasty, "soy beans can be filled with food, diuretic and distension, lower qi, dispel wind-heat, activate blood and detoxify." The nutritional composition of soybeans is balanced. It is rich in amino acids, which are in line with the needs of the human body. Therefore, soybean protein is also called complete protein. Compared with lean meat, milk and eggs with the same protein content, its Nutritional value is the same, so soybeans also have "vegetable meat". 's nickname. In addition, the soy isoflavones contained in it play an important role in protecting the cardiovascular system, and can also improve women's menopausal symptoms and osteoporosis. In addition, dietary fiber and lecithin help reduce cholesterol.
Soybeans are native to China and have been cultivated since ancient times. Planted all over the world, Canada and the United States are also rich soybean countries. Now it is also widely planted in the whole of China. It is produced in Northeast China, North China, Shaanxi, Sichuan and the lower reaches of the Yangtze River. The Yangtze River Basin and Southwest China are more cultivated, and the Northeast soybeans in Heilongjiang and Qinghai are of the best quality.
Variety:Soybeans can be oval, spherical, and their colors can be yellow, light green, black, etc.
Supply Season:Hong Kong is supplied throughout the year.
Storage Method:Soybeans should be stored in dry airtight containers and placed in a cool, ventilated, dry place away from direct sunlight. Take adequate measures to prevent moisture, mildew and insects as much as possible, and store them in the refrigerator.
#Should Be / Avoided:
Appropriate: menopausal women, patients with diabetes, cardiovascular disease, mental workers and friends who lose weight are all suitable for consumption.
Avoid: Soybean contains high amount of purin. People who suffer from gout, high uric acid, poor liver and kidney function should reduce consumption of soy. Soybeans are easy to cause flatulence, and those with poor gastrointestinal function should avoid eating them. In addition, people with large wounds and acne should not eat soybeans, which can easily cause scars.
It is not advisable to drink soy milk on an empty stomach. The protein in soy milk will be converted into heat in the human body and be consumed, which cannot fully play a tonic effect. When drinking soy milk, it is best to eat it with starch-rich foods such as bread and steamed buns, which can better promote nutrient absorption. Eggs cannot be added to soy milk. The mucus protein in eggs is easy to combine with trypsin in soy milk to produce a substance that cannot be absorbed by the human body, reducing the absorption of nutrients by the human body. It is not advisable to add brown sugar in soy milk. After the organic acid in brown sugar combines with the protein in soy milk, denatured precipitates can be produced, which greatly destroys the nutritional content.
Do not drink soy milk while taking medicine. Some medicines will destroy the nutrients in soy milk, such as tetracycline, erythromycin and other antibiotics.
*Edible Compatibility:
Affordable: When grain brown rice is eaten with soybeans, it can achieve nutritional balance and improve nutritional value more effectively. Compatibility: Yogurt is rich in calcium, while soybeans contain phytic acid, which will affect the digestion and absorption of calcium, so it is not suitable for eating with them. Mixing soybeans with pig blood and dried shrimps can also cause indigestion.
Cooking Skills:Soybeans can be described as "one thing as a whole" food, and all parts are edible. Not only can they be used for cooking soup, stir-frying, making soy milk and other soy products, they can also be processed into miso, soy sauce, etc. Soybean flour can be added to flour to make steamed buns and noodle cakes. The soaked soybeans have soybean sprouts, which are one of the most nutritious and delicious vegetables.
Many people like to buy raw soy milk and heat it at home. When they see the bubbles when heating, they mistakenly think that it has been boiled. In fact, this is the phenomenon that the organic matter of soy milk is heated and expanded to form bubbles, not boiling, it is not cooked. Uncooked soy milk is harmful to the human body, because soy milk contains two toxic substances, which can cause protein metabolism disorders, stimulate the gastrointestinal tract, and cause symptoms of poisoning. The way to prevent soymilk poisoning is to boil soymilk at a high temperature of 100°C, and then you can drink it with peace of mind. If symptoms such as headache and respiratory obstruction occur after drinking soy milk, seek medical attention immediately, and the opportunity must not be delayed to prevent life-threatening.
Soybeans need to be fully soaked, ground, filtered, heated, etc. to eliminate the adverse effects of trypsin inhibitors, and can fully absorb the protein in soybeans. Pregnant women can absorb the nutrition of soybeans from eating soy milk, so that the skin of the fetus will be better , and there will be no abdominal distension.
Notes:Soybeans can be used to make many different types of food, such as soybean sprouts, soy milk, tofu, fried tofu, iced tofu, tofu flower, bean pod, stick bamboo, sweet bamboo, fermented bean curd, bean paste, Puning bean paste, Japanese natto, etc. wait. Soybeans are in the shape of an ellipsoid after being soaked, and then cooked to make soy products, which have a higher protein digestibility. The phytic acid content of soybeans is several times higher than that of all seeds, nuts and pods. Phytic acid will combine with essential minerals in intestinal food such as calcium, magnesium, iron, copper and zinc to form phytate, which is insoluble in water and cannot be absorbed by the body, which hinders intestinal absorption of essential minerals; soybeans also contain trypsin Enzyme inhibitors (Typsin inhibitor) can hinder the digestion of protein, resulting in flatulence and indigestion. This inhibin can be destroyed by high-temperature cooking before use.
The firm cell membrane of soybean skin contains hemicellulose composed of polygum, polygalactose and galacturonic acid, which can affect digestion and absorption. Eating too much soybeans can affect digestion and easily cause abdominal distension.
Beans are rich in purines, which are metabolized into uric acid. Uric acid itself is not a toxin but may contribute to the development or exacerbation of gout. However, recent research has questioned this association, finding that moderate intake of purine-rich foods is not associated with an increased risk of gout.
Dish:
Soy rib porridge, cold melon and soy rib soup, fried soybean with pickled vegetables, fried soybean with pickled gourd, fried soybean with dried radish.
Pre -order once a week. The supply depends on the delivery situation, or it will be shipped separately.
🥗 Product Category (English): Soybean
Google Recipe 🔍 :

English CookPad 🍳 :

BBC Good Food 🥙 :