Description
Tai Tong Organic Ecopark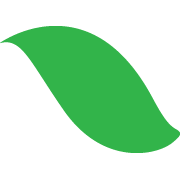 🚚 The Fastest Delivery Time : 2-day delivery.
🐝 Supplier / Place Of Origin:Tai Tong Organic Ecopark / Yuen Long
🔖 Certification:

🌱 About the Producer / Supplier:
Formerly known as Tai Tong Lychee Valley, also known as Tai Tong Lychee Garden, is a farm and botanical garden in Hong Kong, located in Tai Tong, Yuen Long District, New Territories. It was established in December 1993.
Tai Tong Organic Valley integrates nature, farms and amusement parks. The facilities and landscapes in the venue are very thoughtful. It has been cooperated by Guangdong South China Agricultural University and can be used as a natural education. In addition to natural waterfalls, lotus ponds, gardens and other beautiful scenery, you can also visit the "mini zoo" to get close contact with ostriches, goats or wild boars, etc. You can also feed thousands of koi in the Mid-Lake Pavilion. And the rope net array, the children's playground and the waterwheel.
The sprouts produced by the Taitang Organic Ecological Park Organic Sprouts Factory are cultivated using purely natural and organic methods.
🌱 Supplier Products:
🛍 Product Information:
Binomial Name:
Chinese Name:芽菜
Other Names:Bean Sprouts | Mung Bean Sprouts
Product Description:It mainly refers to mung bean sprouts and soybean sprouts, which are white, tender and refreshing, with strong sprouts, beautiful appearance and rich nutrition. They have been traditional popular vegetables in my country since ancient times.
Choose non-polluting organic seeds for cultivation. Usually a catty of beans outside can produce 14 catties of bean sprouts. Here, a catty of organic beans can only grow 4 to 5 catties of bean sprouts. The difference is three times as much! It's not that the technology is relatively poor, but the bean sprouts cultivated in a natural way have the same yield. Because no growth agents and herbicides are used, the water content of the sprouts is low. If you fry the bean sprouts, you can see the difference. Vegetables will not ooze water like ordinary sprouts, and even have to add water.
Bean sprouts contain more vitamin C. Interestingly, soybeans and black beans, which are originally protein foods, do not contain vitamin C, but they are produced after germination. The vitamin A content of bean sprouts is dozens of times higher than that of dried beans after sprouting. Many studies have also pointed out that after beans undergo the germination process, the content of phytochemicals such as total phenolic compounds and flavonoids will increase significantly, which has the effect of anti-oxidation and scavenging free radicals.
Variety:
Supply Season:Hong Kong is supplied throughout the year.
Storage Method:It should be eaten as soon as possible after purchase, or it can also be sealed with plastic wrap and stored in the refrigerator. The shelf life is about 2 to 4 days.
#Should Be / Avoided:
Pregnant women can eat a small amount of bean sprouts
Pregnant women eating bean sprouts in moderation can eliminate teratogenic factors in the body, but bean sprouts have thick dietary fiber, are not easy to digest, and are cold in nature, so pregnant women with spleen and stomach deficiency should be cautious about eating them.

Properties (TCM): cool
Five Flavors in TCM: sweet
Efficacy Clear heat and relieve heat, detoxify and diuretic
main nutrition
Bean sprouts are rich in dietary fiber, which can promote gastrointestinal motility and relieve constipation. It is a healthy vegetable for pregnant women who are prone to constipation. In addition, bean sprouts are also rich in vitamin B complex, which can relieve labor difficulties.
*Edible Compatibility:
Matching
Appropriate effect
Chives reduce cholesterol absorption
Chicken reduces the incidence of cardiovascular disease
Clam clears away heat and relieves summer heat, promotes water and reduces swelling
Not suitable for matching
Influence
Pork liver reduces nutritional value
Cooking Skills:Because sprouts are tender and crispy, and taste sweet and fragrant, in addition to being used as a white base, they are mostly used for seasoning, such as ao soup to enhance the flavor, and to make noodles and meat stuffing. Put some sprouts in the roasted meat and fried shredded pork, which can increase the umami.
Notes:"Instant sprouts" add chemical additives to hurt the liver and kidneys!
In order to speed up the growth of bean sprouts, some vegetable farmers add chemical additives such as thickening agent or ethylene during the growth of bean sprouts.
Among them, bean sprout thickening agent is a kind of transparent water agent, which can make the stem of bean sprouts obviously thicker and develop horizontally; while ethylene will suppress the growth of roots and leaves, making the stem grow fatter.
Adding growth hormone affects liver and kidney function
In addition, the use of growth hormone can shorten the harvest time of bean sprouts from 6 to 7 days to only 3 to 4 days, and can make the bean sprouts thicker, grow and grow faster.
Although growth hormone makes bean sprouts look white and fat, if people eat too much, it may affect liver and kidney functions, causing liver cirrhosis and chronic kidney disease.
If the sprouts are imported from the mainland of China, there are cases of investigation and punishment of poisonous sprout factories using chemical agents all over China. In these cases, the additives of sprouts can be divided into several categories, including harmful additives commonly known as "AB powder" Or other growth hormones, preservatives such as bleaching powder, fresh-keeping powder, and antibiotics.
Experts revealed that the main components of AB powder are 6-benzyl adenine and gibberellin, which can make sprouts grow to 7 cm in 3 days, and taste delicious, but AB powder can cause premature development in children, physiological changes in women, and the elderly Osteoporosis, etc., may even cause cancer. In addition, bleaching powder makes the sprouts bright in color, but ingestion can cause damage to the oropharynx, esophagus, and gastric mucosa. Long-term consumption may cause various cancers.
Raw sprouts are not recommended
With the promotion of raw food, the population of raw sprouts is increasing day by day. Not only many cancer patients regard sprouts as a life-saving "high-energy" food, but they are also often found in ordinary salads and sandwiches. But to the surprise of ordinary people, healthy sprouts actually hide the suspicion of food poisoning. In 1998, the number of food poisoning cases caused by sprouts increased day by day, and the US Food and Drug Administration (FDA) began to repeatedly remind the public of the dangers of eating raw sprouts. The Food and Drug Administration recommends that children, the elderly and those with weak immunity should be prohibited from eating raw sprouts. Cases of food poisoning from eating sprouts are still increasing, and the Food and Drug Administration has expanded the scope of the warning: "It is recommended that sprouts should not be eaten raw."
Seeds to be used as sprouts should be treated differently from ordinary seeds. Cleaning, safe packaging and germination processes should all be handled with care.
Non-GMO Soybeans
What most people care about is whether these soybeans are non-genetically modified?
But we can't tell the difference between "non-genetically modified soybeans" and "genetically modified soybeans" in terms of appearance, and generally the price difference between the two is two to three times😱, "Genetically modified soybeans" 'In order to increase the yield, herbicide resistance and insect resistance genes are implanted🐛.
Studies have also pointed out that eating genetically modified soybeans may increase the chances of infertility, organ lesions, and cancer.
Therefore, before eating soy products, you should choose some products made of "non-GMO soybeans" 👍🏻, the products supplied by organic farms are made of Canadian 🇨🇦 non-GMO soybeans, you can eat them with confidence🤲🏻.
References:
Poisonous sprouts contain hormones, eating indiscriminately may cause premature puberty and cancer
Do not eat sprouts raw! beware of poisoning
Dish:
Stir-fried dried tofu with sprouts, fried rice with mushrooms and eggs with sprouts, bean sprouts with stings, lean pork buns with sprouts, scrambled eggs with sprouts, fried sprouts with kimchi, etc.
Pre -order once a week. The supply depends on the delivery situation, or it will be shipped separately.
🥗 Product Category (English): Bean Sprouts
Google Recipe 🔍 :

English CookPad 🍳 :

BBC Good Food 🥙 :

🔅 Remark:
🍎 Preserve fruits
1. Fruits especially with softer skin, if packaged, should be placed in the cold box in the original package;
2. Organic fruits are more prone to spoilage if they have water droplets. Put the fruits in a ventilated place to dry or wipe off the water vapor, then wrap the fruits in slightly damp newspaper and put them in a plastic bag before refrigerating. ;
3. Organic fruits do not use preservatives or special treatments. fruits are generally stored for three to five days in room temperature only, should be kept in fridge. Some fruits e.g. papaya will decompose enzymes, so they should be eaten as soon as possible.
🍏 How to wash fruits
Special attention: The dishes, especially small flowers and broccoli, are best soaked in the water to remove residual pesticides (this is organic farm, but will have, but not chemical, except to Re-generative Farm). It is recommended to use our vegetables and vegetables environmentally friendly cleaner
Dish Drops
for 3 to 5 minutes to eliminate residuals Sand and organic pesticide.
1. Wash fruits before eating to keep them fresh;
2. It is not advisable to soak the fruits for too long, and they should be washed first and then cut to avoid the loss of vitamins;
3. Washing fruits with dilute salt water or Dish Drop can easily remove vegetable insects;
4. Cut fruits with a stainless steel knife to reduce vitamin loss;
5. Vegetable leaves contain a lot of nutrients, so you should avoid shredding, chopping or grinding the leaves;
6. Immediately eat after cutting, to avoid the loss of vitamins due to air oxidation.