Description
Tai Tong Organic Ecopark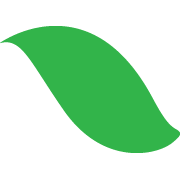 🚚 The Fastest Delivery Time : 2-day delivery.
🐝 Supplier / Place Of Origin:Tai Tong Organic Ecopark / China
🔖 Certification:

🌱 About the Producer / Supplier:
Formerly known as Tai Tong Lychee Valley, also known as Tai Tong Lychee Garden, is a farm and botanical garden in Hong Kong, located in Tai Tong, Yuen Long District, New Territories. It was established in December 1993.
Tai Tong Organic Valley integrates nature, farms and amusement parks. The facilities and landscapes in the venue are very thoughtful. It has been cooperated by Guangdong South China Agricultural University and can be used as a natural education. In addition to natural waterfalls, lotus ponds, gardens and other beautiful scenery, you can also visit the "mini zoo" to get close contact with ostriches, goats or wild boars, etc. You can also feed thousands of koi in the Mid-Lake Pavilion. And the rope net array, the children's playground and the waterwheel.
The sprouts produced by the Taitang Organic Ecological Park Organic Sprouts Factory are cultivated using purely natural and organic methods.
🌱 Supplier Products:
🛍 Product Information:
Binomial Name:Arachis hypogaea
Chinese Name:花生
Other Names:Peanut
Product Description:Peanut is a seed, rich in fat and protein. The protein contains several amino acids necessary for the human body, so the Nutritional value is very high. It can be directly used as food, or extracted to make edible peanut oil.
Native to South America, there are more than 100 countries in the world where peanuts are cultivated, with Asia being the most common, followed by Africa. According to China, the documented history of peanut cultivation is about 100 years earlier than in Europe.
Variety:The fruits of peanuts are pods, which are usually divided into three types: large, medium and small. The cocoon-shaped pods usually have 2 seeds, and the bead-shaped and hockey-shaped pods generally have more than 3 seeds. Peanut shells are mostly custard or brown apricot. Peanut's underwear can be creamy white, purple, purple blue, black and so on.
Supply Season:Hong Kong is supplied throughout the year. Autumn is the best food season.
Storage Method:It should be stored in a dark and ventilated place, and it can be stored for about 6-8 months at room temperature.
#Should Be / Avoided:
Appropriate: Consumption of peanuts after illness, convalescence of surgical patients, women during pregnancy or postpartum have nourishing effects. Those with hyperviscosity should peel and eat.
Avoid: gout patients, cholecystectomy patients; gastric ulcer, chronic gastritis, chronic enteritis patients; diabetic patients, hyperlipoproteinemia patients, indigestion patients, bruises and bruises.
*Edible Compatibility:
Affordable: 1. Eat peanuts and red wine together, which will help to promote the smooth flow of heart blood vessels. 2. Peanuts and red dates are cooked and eaten together with red dates, which can not only supplement deficiency, but also stop bleeding. It is most suitable for those who are weak and bleeding. Comparing with each other: 1. Peanuts should not be eaten with cucumbers and crabs, otherwise it will easily lead to diarrhea.
Cooking Skills:If raw food is prone to diarrhea, you can cook the peanuts in an electric cooker or a simmering pot, and add milk to make milk peanuts.
Notes:After peanuts are fried or deep-fried, they are hot and dry in nature, so it is not suitable to eat more.
Among the many ways to eat peanuts, stewing is the best. This not only avoids the destruction of nutrients, but also has the characteristics of tepid, moist and easy to digest, suitable for all ages.
Peanuts are rich in fat and protein. Since ancient times, peanuts have been one of the essential ingredients in the milk feeding meals of confinement mothers.
Dish:
Eyebrow Peanut Pot Chicken Feet, Peanut Paste, Sesame Peanut Candy, Nan Ru Peanut.
Pre -order once a week. The supply depends on the delivery situation, or it will be shipped separately.
🥗 Product Category (English): Peanut
Google Recipe 🔍 :

English CookPad 🍳 :

BBC Good Food 🥙 :