Description
Tai Tong Organic Ecopark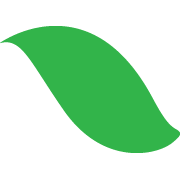 🚚 The Fastest Delivery Time : 2-day delivery.
🐝 Supplier / Place Of Origin:Tai Tong Organic Ecopark / China
🔖 Certification:

🌱 About the Producer / Supplier:
Formerly known as Tai Tong Lychee Valley, also known as Tai Tong Lychee Garden, is a farm and botanical garden in Hong Kong, located in Tai Tong, Yuen Long District, New Territories. It was established in December 1993.
Tai Tong Organic Valley integrates nature, farms and amusement parks. The facilities and landscapes in the venue are very thoughtful. It has been cooperated by Guangdong South China Agricultural University and can be used as a natural education. In addition to natural waterfalls, lotus ponds, gardens and other beautiful scenery, you can also visit the "mini zoo" to get close contact with ostriches, goats or wild boars, etc. You can also feed thousands of koi in the Mid-Lake Pavilion. And the rope net array, the children's playground and the waterwheel.
The sprouts produced by the Taitang Organic Ecological Park Organic Sprouts Factory are cultivated using purely natural and organic methods.
🌱 Supplier Products:
🛍 Product Information:
Binomial Name:Glycine max
Chinese Name:黑豆
Other Names:Black Soybean
Product Description:Black bean is the black seed of Soybean, an annual herb of the subgenus Panthera. It has the functions of invigorating the spleen and kidney, nourishing yin and nourishing blood, soothing the mind and improving eyesight, reducing dampness, clearing away heat and detoxifying, and has been a sacred beauty product that has been passed down since ancient times. Black beans are rich in plant protein, vitamin A, vitamin B1, vitamin B2 and vitamin E. Its protein content is not lower than soybeans, and its iron content is higher than soybeans. It not only helps to adjust physical and physiological functions, maintain the growth and development of bones and teeth, but also helps to promote metabolism, maintain the health of epithelial tissue, skin and mucous membranes, and maintain beauty and beauty. In addition, black beans are rich in isoflavones, lecithin and calcium and other trace elements, which can help increase immunity, prevent aging, reduce blood pressure and prevent osteoporosis.
Native to northeastern China, it is now grown in Henan, Hebei, Shandong, Jiangsu and other places.
Variety:There is only one variety of black beans in mainstream consumption.
Supply Season:Hong Kong is supplied throughout the year.
Storage Method:Black beans should be stored in a dry, airtight container in a cool, ventilated, dry place away from direct sunlight. Take adequate measures to prevent moisture, mildew and insects as much as possible, and store them in the refrigerator.
#Should Be / Avoided:
Appropriate: Black soybeans can help inhibit the oxidation rate of low-density lipoprotein in the blood, thereby reducing the concentration of triglycerides in the blood, thereby reducing the chance of suffering from cardiovascular diseases. For people with normal body functions or people suffering from atherosclerosis, black beans can help lower blood lipids, and are more suitable for patients with high blood pressure, high cholesterol, myocardial infarction and kidney deficiency.
Avoid: Uncooked black beans contain oligosaccharides, which can cause flatulence in the stomach. Therefore, people with poor stomach, especially those with gastritis, should avoid eating black beans raw to avoid pain and discomfort. The fried black beans are a dry food. People with poor gastrointestinal digestion or prone to stomach gas should not eat more.
Pregnant women can eat black beans

Nature: neutral
Five Flavors in TCM: sweet
Efficacy Tonify the kidney and strengthen the body, promote blood circulation and diuresis, detoxify, promote blood circulation and moisturize skin
The black color of black beans enters the kidneys. It is recorded in ancient medical books that black beans have the functions of nourishing the liver and kidneys, improving eyesight, and retaining the complexion. It is an excellent food for nourishing the kidneys. Black soybeans are also a very recommended food for pregnancy, because it contains a lot of anthocyanins, which have good antioxidant effects. A large amount of vitamin E is an important nutrient for maintaining the ovaries. The most important thing is to assist in the metabolism of blood lipids. The metabolism of blood lipids is very important for ovulation and pregnancy assistance. Some female friends are prone to irregular ovulation due to high body fat, and the chance of conception will also decrease. Therefore, they want to strengthen metabolism and work for pregnancy. Prepare, you can drink black soybean water in moderation.
The protein content of black soybeans is more than that of meat products, which can improve the body's immunity, enhance the resistance, eliminate the fatigue caused by pregnancy, and can effectively resist the invasion of germs, ensuring the health of the fetal development environment without adding extra Cardiovascular burden. Pregnant mothers can also supplement phosphorus by eating black beans, which can promote the healthy development of fetal bones and protect the cerebral cortex. Black beans invigorate the kidneys and spleen, nourish the five internal organs, maintain the health of the kidneys, promote digestion of the stomach, relieve constipation often experienced during pregnancy, increase appetite, maintain skin moisture, prevent skin from becoming dry due to pregnancy, and reduce the appearance of stretch marks produce phenomena.
Many pregnant women are prone to prenatal depression during pregnancy, and eating black beans can supplement magnesium, maintain the health of the stomach and normal hormones, regulate their own nerve activity, and eliminate the depression that often occurs during pregnancy. Black soybean isoflavones are very effective for anti-oxidation, and isoflavones can also effectively reduce edema and constipation, and expel waste from the body.
*Edible Compatibility:
Affordable: 1. Black beans and milk: It is very helpful for the human body to absorb vitamin B12. 2. Black bean and burdock: invigorating the kidney, improving eyesight and diuresis, and enhancing memory. Xiang Ke: Do not eat with castor beans.
Cooking Skills:It is best to soak black beans in water for 2-6 hours or overnight. It is the main raw material for making soy sauce. After soaking and fermenting, it can also be made into tempeh or soaked in medicinal wine as a supplement. In addition, fried black beans can be used as snacks, boiled water for tea, or stewed soup.
Notes:Uncooked black beans contain trypsin inhibitors, which will inhibit the absorption and utilization of protein, so it needs to be destroyed at high temperature when cooking. Black beans should not be eaten raw, which can easily cause intestinal obstruction.
Beans are rich in purines, which are metabolized into uric acid. Uric acid itself is not a toxin but may contribute to the development or exacerbation of gout. However, recent research has questioned this association, finding that moderate intake of purine-rich foods is not associated with an increased risk of gout.
Under normal circumstances, it is better to eat 30 grams of black beans a day. Eating too much can easily lead to indigestion. Black beans must be cooked before they can be eaten. Black beans contain an antitrypsin component that affects protein digestion, which will affect digestive function. Therefore, before eating black beans, they must be cooked to destroy antitrypsin before eating.
Dish:
Black bean milk, black bean soup with fish tail, black bean chicken feet soup, black bean braised pork trotters, black bean pork ribs soup, black bean wolfberry porridge.
Pre -order once a week. The supply depends on the delivery situation, or it will be shipped separately.
🥗 Product Category (English): Black Soybean
Google Recipe 🔍 :

English CookPad 🍳 :

BBC Good Food 🥙 :