Description
Hung Tai Fresh Fruit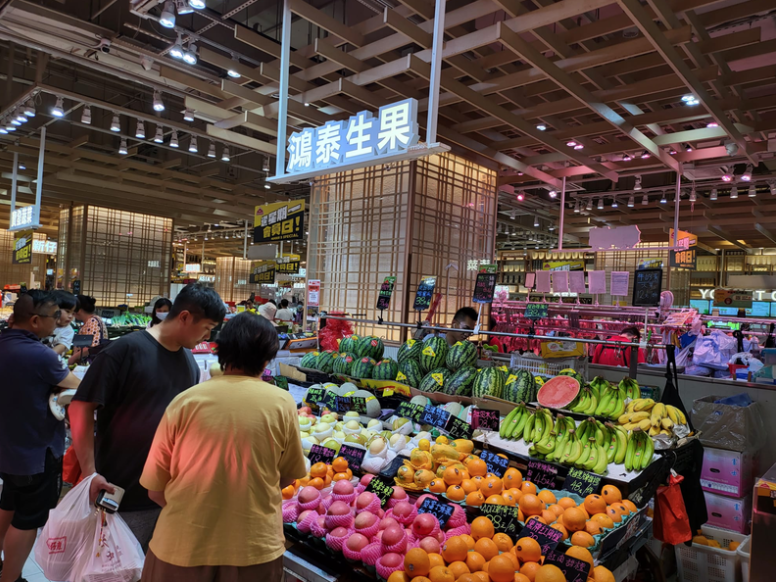 🚚 The Fastest Delivery Time : 2-3 day delivery.
🐝 Supplier / Place Of Origin:Hung Tai Fresh Fruit / Spain

🌱 Producer Introduction:
Cheung Gor have worked as a chef in a hotel for many years, and I definitely have requirements for ingredients. In another runway, He engaged in fruit wholesale. In 2013, Cheung Gor just rented my own durian factory in Thailand. Winning the love of customers and scientists, there is a T Market in Tin Shui Wai that sells fruit directly and operates a neighborhood business.
🌱 Supplier Products:
🛍 Product Information (Main) (English):
Variety name: "Rojo Brillante" (Bright Red)
Origin: Ribera Alta (a district in Valencia province)
Shape: Oblong and large calibre
Availability: From October to January
Pulp: Crispy, firm and orange in colour, when astringency has been removed (sold under the Persimon® brand). Red and gelatinous texture when astringency has not been removed.
Flavour: Deliciously sweet and juicy
Binomial Name:Diospyros kaki L.f.
Chinese Name:甜柿
Other Names:Persimmon
Product Description:It is the ripe fruit of persimmon. Sweet and astringent, cold in nature. It has the functions of clearing away heat and detoxifying, moistening the lungs and relieving cough, reducing swelling, strengthening the spleen and replenishing qi, nourishing the stomach, and hemostasis in the middle and astringent intestines. Those that can't turn sweet after they are fully ripe on the tree are called "sweet persimmons"; those that can turn sweet after they are fully ripened on the tree are called "sweet persimmons" that can be eaten raw after harvesting. Its sweetness comes from the glucose and fructose it contains, and it is also a source of energy; at the same time, it is rich in carotenoids, which help protect the eyes and enhance the body's ability to resist disease.
Originated in China, it has spread to Japan in the Tang Dynasty. It is now planted in all parts of North and South China. In addition, India, the Philippines, Italy, the United Kingdom, France, Canada and the southern United States are also cultivated in small amounts.
Variety:There are 1000 varieties of persimmons
There are many, mainly divided into two categories: sweet persimmon (also known as "sweet persimmon") and astringent persimmon. The varieties include Mopan persimmon, Lotus persimmon and Sweetheart persimmon in Hebei and Beijing; Niuxin persimmon, Gengbing persimmon, Belldeng persimmon, Jixin persimmon, Hong persimmon, Ganmao persimmon, Mateatou, Mian persimmon, Dahongpao persimmon, Luotian sweet persimmon, etc.
Crispy and ready to eat
The "Bright Red" ("Rojo Brillante") kaki is a local variety that originated naturally by spontaneous mutation in the mid-1950s from another local variety called "Crystalline", which was also grown in the area of the Upper Banks of the River Júcar (Ribera Alta).
Supply Season:The main collection period is from November to April of the following year, and Hong Kong is available throughout the year.
Storage Method:Can be stored at room temperature or refrigerated.
#Should Be / Avoided:
Appropriate: Suitable for people suffering from high blood pressure, hemorrhoids, nausea, hiccups, belching, and blood in the stool.
Avoid: Exogenous cold, cough, frail, postpartum women, women should not eat during menstruation.
*Edible Compatibility:
Availability: Not reported in the literature. Compatibility: 1. Prickly pear and wine: Eating persimmons and drinking together will speed up the absorption rate of wine, making it easy to hangover; alcohol will stimulate gastrointestinal secretion, and the tannins and gastric acid in persimmons will form a thick and thin substance, which is easy to mix with Cellulose solidifies and affects gastrointestinal health. 2. Persimmons and oysters or crabs: When persimmons and oysters or crab meat are eaten together, the tannins of persimmons will coagulate and agglomerate with the proteins of oysters or crab meat, hindering the digestion and absorption of proteins, stimulating the stomach and easily causing diarrhea. 3. Persimmons and acidic foods: The tannins contained in persimmons can synthesize an indigestible coagulation substance with acidic foods.
Cooking Skills:The fruit is mostly oblate, and in recent years, there is also a very unique (donut) persimmon. Depending on the variety, the color varies from light orange to dark orange, and the size is about 2 to 10 cm. The weight is about 100 ~ 350 grams. The fruit can be eaten raw. In addition, dried persimmons can be made into dried persimmons, which can be stored for a long time. There is a layer of white powder on the outside of the persimmon cake. When the persimmon is dried and made into a persimmon cake, the glucose crystals that seep out as the water in the pulp evaporates form a condensate, which is called persimmon frost. Dried persimmons help keep the surface of the pie dry. Persimmons can also be made into persimmon wine, persimmon vinegar, and processed into preserved persimmons, persimmon powder, persimmon frost, persimmon tea, frozen persimmons, etc.
Notes:"Astringent" must be artificially removed before consumption. Persimmons are cold in nature, and those who are weak should not eat more; healthy people should not eat too much at one time. Eating too much not only hinders digestion, but also causes the intestinal wall to shrink due to the high amount of tannic acid in persimmons, making people feel gastrointestinal discomfort. If you eat mulberry on an empty stomach, the tannic acid in mulberry is easy to combine with gastric juice to produce a solidified sediment that is not easy to digest, and if you eat more, it is easy to form stomach stones. It is also not suitable to eat other acidic foods after eating mangoes.
The peduncle of 杮子, that is, the persistent sepals on the fruit, has astringent taste and flat nature, and has the effect of lowering qi and relieving uh.
Dish:Buttercup egg soup.
Suggested Eating Method:
The fruits are flat and round, and in recent years, there are also very unique (Donut) winter dumping persimmons. Depending on different varieties, the color ranges from light orange to dark orange, with a size of about 2 ~ 10 cm. The weight is about 100 ~ 350 grams. Fruit can be used for raw food. In addition, persimmons can be made into persimmon after drying the entire sun for a long time. There is a layer of white powder on the outside of the persimmon. When the persimmons are made into persimmons, the glucose crystals exuded with the water in the flesh form a condensed material, called persimmon cream. Persimmon cream helps keep the surface of the cake dry. Sweet persimmons can also be made into persimmon wine, persimmon vinegar, and processed into persimmon, persimmon powder, persimmon cream, persimmon tea, frozen persimmons, etc.
🥗 Recipe (English Version):
Google Recipe 🔍 :

English CookPad 🍳 :

BBC Good Food 🥙 :

🔅Precautions (English Version):
🍎 Preserve fruits
1. Fruits especially with softer skin, if packaged, should be placed in the cold box in the original package;
2. Organic fruits are more prone to spoilage if they have water droplets. Put the fruits in a ventilated place to dry or wipe off the water vapor, then wrap the fruits in slightly damp newspaper and put them in a plastic bag before refrigerating. ;
3. Organic fruits do not use preservatives or special treatments. fruits are generally stored for three to five days in room temperature only, should be kept in fridge. Some fruits e.g. papaya will decompose enzymes, so they should be eaten as soon as possible.
🍏 How to wash fruits
Special attention: The dishes, especially small flowers and broccoli, are best soaked in the water to remove residual pesticides (this is organic farm, but will have, but not chemical, except to Re-generative Farm). It is recommended to use our vegetables and vegetables environmentally friendly cleaner
Dish Drops
for 3 to 5 minutes to eliminate residuals Sand and organic pesticide.
1. Wash fruits before eating to keep them fresh;
2. It is not advisable to soak the fruits for too long, and they should be washed first and then cut to avoid the loss of vitamins;
3. Washing fruits with dilute salt water or Dish Drop can easily remove vegetable insects;
4. Cut fruits with a stainless steel knife to reduce vitamin loss;
5. Vegetable leaves contain a lot of nutrients, so you should avoid shredding, chopping or grinding the leaves;
6. Immediately eat after cutting, to avoid the loss of vitamins due to air oxidation.