Description
Tai Tong Organic Ecopark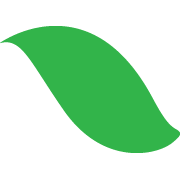 🚚 The Fastest Delivery Time : 2-day delivery.
🐝 Supplier / Place Of Origin:Tai Tong Organic Ecopark / Yuen Long
🔖 Certification:

🌱 About the Producer / Supplier:
Formerly known as Tai Tong Lychee Valley, also known as Tai Tong Lychee Garden, is a farm and botanical garden in Hong Kong, located in Tai Tong, Yuen Long District, New Territories. It was established in December 1993.
Tai Tong Organic Valley integrates nature, farms and amusement parks. The facilities and landscapes in the venue are very thoughtful. It has been cooperated by Guangdong South China Agricultural University and can be used as a natural education. In addition to natural waterfalls, lotus ponds, gardens and other beautiful scenery, you can also visit the "mini zoo" to get close contact with ostriches, goats or wild boars, etc. You can also feed thousands of koi in the Mid-Lake Pavilion. And the rope net array, the children's playground and the waterwheel.
The sprouts produced by the Taitang Organic Ecological Park Organic Sprouts Factory are cultivated using purely natural and organic methods.
🌱 Supplier Products:
🛍 Product Information:
Binomial Name:Vigna radiata
Chinese Name:綠豆
Other Names:Mung Bean
Product Description:The nutritional value of mung beans is high, the calcium is 7 times that of chicken, the iron is 4.5 times that of chicken, and the phosphorus is more than chicken. Moreover, mung bean contains lysine, an essential amino acid for the human body. It is an important raw material for protein synthesis, which can increase the utilization rate of protein, thereby improving appetite and digestion, and can promote development, intelligence, height, and weight. Known as nutritional amino acids. According to relevant experiments, mung beans have obvious effects on treating atherosclerosis, reducing blood cholesterol and protecting liver.
Variety:
Supply Season:Hong Kong is supplied throughout the year.
Storage Method:Mung beans should be stored in a dry, airtight container and placed in a cool, ventilated, dry place away from direct sunlight. Take adequate measures to prevent moisture, mildew and insects as much as possible, and store them in the refrigerator.
#Should Be / Avoided:
Appropriate: People with irritability, dry throat and thirst when the weather is hot and humid, people with skin infections caused by boils, carbuncles, erysipelas and other heat toxins, people with high blood pressure, edema, and red eyes can eat more mung beans. It is suitable for consumption when the body is hot, angry or heatstroke. It can be used as an emergency in case of mild food poisoning.
Avoid: Mung beans are cold in nature, so women who are weak, have low blood pressure, are in their menstrual period, and those who are prone to cold hands and feet should not eat more, so as not to hurt the spleen and stomach, hinder blood circulation, or cause dizziness and discomfort. People who are prone to diarrhea, who are weak and who take warming and tonic medicines. Mung bean is a cool food, and it has a diuretic effect, so it is best not to drink too much for people with weak constitution and frequent urination.
Pregnant women can eat a small amount of mung beans

Properties (TCM): cold
Five Flavors in TCM: sweet
Efficacy Clearing heat and detoxification, quenching heat and thirst, diuresis and swelling
Pregnant women can properly eat mung beans in summer to remove fetal toxins and supplement nutrition. It is a good food therapy for pregnant women to supplement zinc and prevent pregnancy edema. At the same time, it also has the effect of diuretic and lower qi, which helps to solve the problem of constipation during pregnancy. But not all pregnant women are suitable for drinking mung bean soup. Mung bean is cool in nature. It is best not to drink mung bean soup in the first three months of pregnancy. After three months, the fetal development gradually stabilizes, and you can drink mung bean soup at this time. But you can't drink it without restraint. Pregnant women who drink too much will make their body weak, especially pregnant women who are physically weak should pay special attention, and when pregnant women suffer from weak stomach, sore limbs and fatigue, chills all over the body, cold waist and legs , Diarrhea and other diseases should fast mung bean soup.
When eating, you need to pay attention to:
Pregnant women should drink mung bean soup in moderation after giving birth. Cooked mung bean soup contains tannic acid, which will combine with iron to form substances that cannot be absorbed by the human body. Pregnant women lose a lot of iron after giving birth, so women should not drink more mung bean soup, otherwise it will affect the mother's absorption of iron, and drinking too much mung bean soup for a long time may cause iron deficiency anemia.
In summer, Pregnant women can use mung bean soup to relieve heat, but remember not to eat beans together when drinking mung bean soup, just drink clear soup (do not cook for too long, boil raw mung beans with cold water, and then boil them over high heat) Just five or six minutes) can achieve very good results.
If pregnant women are taking medicine, especially some warming medicine, they should avoid eating mung bean food, so as not to reduce the efficacy of the medicine. Uncooked mung beans have a strong fishy smell and are prone to nausea and vomiting after eating. Pregnant women should avoid eating uncooked mung beans.
*Edible Compatibility:
Affordable: Mung bean and rice can be cooked together to make mung bean porridge, which can enhance appetite and facilitate the elderly to swallow. Mung bean has the functions of clearing away heat and detoxifying, promoting body fluid and quenching thirst, while pumpkin can invigorate the middle and invigorate qi, so mixing the two together can maintain good health. Compatibility: 1. Mung bean and fish: Mung bean is rich in vitamin B1, but fish contains enzymes that can destroy vitamin B1. If eaten successively, it will destroy the absorption of vitamin B1. 2. Mung bean and mutton: mutton is warm tonic, mung bean is cold, and eating it before and after will reduce the warming and tonic effect of mutton. 3. There are also rumors that mung beans and dog meat are mutually compatible, otherwise it will cause abdominal distension.
Cooking Skills:The organic acids and vitamins in mung beans are easily damaged and reduced due to prolonged heating. Therefore, when cooking mung bean soup, it is best to cook quickly with hot water and mung beans. Mung beans can not only be used to make porridge and soup, but also can be made into mung bean paste, mung bean soup, mung bean porridge, pastries and other desserts and desserts.
Notes:Do not cook mung beans in an iron pot, because the tannic acid in mung beans will form black tannin iron with iron at high temperature, which will affect appetite and is not conducive to human health.
Mung beans should not be overcooked, otherwise the organic acids and vitamins in them will be destroyed, greatly reducing the heat-clearing and detoxifying effect of mung beans.
Mung beans have a detoxifying effect. In case of organophosphorus pesticide poisoning, lead poisoning, alcohol poisoning, etc., you can take a bowl of mung bean soup for emergency treatment. People who often work in toxic environments or are easily exposed to toxic substances can often eat mung beans to reduce body toxins.
Beans are rich in purines, which are metabolized into uric acid. Uric acid itself is not a toxin but may contribute to the development or exacerbation of gout. However, recent research has questioned this association, finding that moderate intake of purine-rich foods is not associated with an increased risk of gout.
Dish:
Lotus root mung bean soup, mung bean bacon dumplings, mung bean cool, mung bean paste, mung bean paste cake.
Pre -order once a week. The supply depends on the delivery situation, or it will be shipped separately.
🥗 Product Category (English): Mung Bean
Google Recipe 🔍 :

English CookPad 🍳 :

BBC Good Food 🥙 :