Description
Tai Tong Organic Ecopark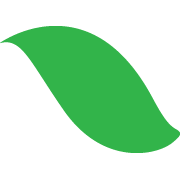 🚚 The Fastest Delivery Time : 2-day delivery.
🐝 Supplier / Place Of Origin:Tai Tong Organic Ecopark / Yuen Long
🔖 Certification:

🌱 About the Producer / Supplier:
Formerly known as Tai Tong Lychee Valley, also known as Tai Tong Lychee Garden, is a farm and botanical garden in Hong Kong, located in Tai Tong, Yuen Long District, New Territories. It was established in December 1993.
Tai Tong Organic Valley integrates nature, farms and amusement parks. The facilities and landscapes in the venue are very thoughtful. It has been cooperated by Guangdong South China Agricultural University and can be used as a natural education. In addition to natural waterfalls, lotus ponds, gardens and other beautiful scenery, you can also visit the "mini zoo" to get close contact with ostriches, goats or wild boars, etc. You can also feed thousands of koi in the Mid-Lake Pavilion. And the rope net array, the children's playground and the waterwheel.
The sprouts produced by the Taitang Organic Ecological Park Organic Sprouts Factory are cultivated using purely natural and organic methods.
🌱 Supplier Products:
🛍 Product Information:
Binomial Name:
Chinese Name:珍珠筍 | 粟米芯
Other Names:Pearl Shoots
Product Description:Corn shoots, also known as small corn, pearl shoots, and corn, are the young and tender ears of corn before silking for pollination. Because of their slender shape and thick top and bottom, they are similar to bamboo shoots, so they are called corn shoots[4]. Generally, the corn in the baby corn and the soft corn stalks are eaten together. When corn is mature, the stalks are too hard for human consumption. Baby corn can be eaten raw or cooked. Baby corn is commonly found in Asian cuisine and is called candle corn in Thai cookbooks.
Cornstarch is tender and has a sweet taste. It can be eaten raw, as a salad, stir-fried meat slices, or as a hot pot ingredient. It has high nutritional value: it is one of the very few vegetables without pesticide residues, no pests and diseases, and its nutritional value is comparable to that of vegetables. Many other high-priced vegetables are comparable.
Variety:
Supply Season:Hong Kong is supplied throughout the year.
Storage Method:It should be eaten as soon as possible after purchase, or it can also be sealed with plastic wrap and stored in the refrigerator. The shelf life is about 2 to 4 days.
#Should Be / Avoided:
Gout patients should be especially careful, because corn shoots have a high purine content, so it is not advisable to take too much, and corn shoots have a diuretic effect, and patients with urinary incontinence should not eat too much, so as not to eat too much and hurt the body.
*Edible Compatibility:
Cooking Skills:Because sprouts are tender and crispy, and taste sweet and fragrant, in addition to being used as a white base, they are mostly used for seasoning, such as ao soup to enhance the flavor, and to make noodles and meat stuffing. Put some sprouts in the roasted meat and fried shredded pork, which can increase the umami.
Notes:The calories are one-third of that of ordinary sweet corn, and the fat is only one-eighth. It is an indispensable partner for weight loss. It has many health benefits and is worthy of reference for people who love health and lose weight.
Dish:
Stir-fried dried tofu with sprouts, fried rice with mushrooms and eggs with sprouts, bean sprouts with stings, lean pork buns with sprouts, scrambled eggs with sprouts, fried sprouts with kimchi, etc.
Pre -order once a week. The supply depends on the delivery situation, or it will be shipped separately.
🥗 Product Category (English): Pearl Shoots
Google Recipe 🔍 :

English CookPad 🍳 :

BBC Good Food 🥙 :

🔅 Remark:
🍎 Preserve fruits
1. Fruits especially with softer skin, if packaged, should be placed in the cold box in the original package;
2. Organic fruits are more prone to spoilage if they have water droplets. Put the fruits in a ventilated place to dry or wipe off the water vapor, then wrap the fruits in slightly damp newspaper and put them in a plastic bag before refrigerating. ;
3. Organic fruits do not use preservatives or special treatments. fruits are generally stored for three to five days in room temperature only, should be kept in fridge. Some fruits e.g. papaya will decompose enzymes, so they should be eaten as soon as possible.
🍏 How to wash fruits
Special attention: The dishes, especially small flowers and broccoli, are best soaked in the water to remove residual pesticides (this is organic farm, but will have, but not chemical, except to Re-generative Farm). It is recommended to use our vegetables and vegetables environmentally friendly cleaner
Dish Drops
for 3 to 5 minutes to eliminate residuals Sand and organic pesticide.
1. Wash fruits before eating to keep them fresh;
2. It is not advisable to soak the fruits for too long, and they should be washed first and then cut to avoid the loss of vitamins;
3. Washing fruits with dilute salt water or Dish Drop can easily remove vegetable insects;
4. Cut fruits with a stainless steel knife to reduce vitamin loss;
5. Vegetable leaves contain a lot of nutrients, so you should avoid shredding, chopping or grinding the leaves;
6. Immediately eat after cutting, to avoid the loss of vitamins due to air oxidation.