Description
Cypriota
🚚 The Fastest Delivery Time : It takes 2-3 days.
🐝 Supplier / Place Of Origin:Cypriota / Cyprus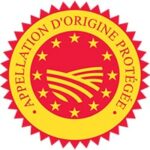 appellation d'origine protégée (AOP)
🌱 About the Producer:
Cyprus is the birthplace of Halloumi cheese. Harromi Cheese is a semi -hard, immature pickled cheese. It is made of goat milk produced in the Mediterranean island country. Sometimes Harromi cheese is made of mixture of goat milk and cotton milk. Essence It has a high melting point, so it is easy to fry or barbecue. This feature makes it a popular meat alternative. Greater enzymes (mainly vegetarian or microorganisms) are used to condense milk in Harromi cheese production.
Harrum cheese is very popular in the entire East China Sea. In 2013, Britain's demand exceeded all European countries except Cyprus.
It is also protected by the EU as a geographical sign, that is, naming protection (PDO), which means that in the European Union, only products made in some areas of Cyprus can be called "Halloumi". PDO protection for Harlomi cheese is mainly due to cattle, sheep and goat farmers.
Cypriota
🛍 Product Information:
Rated 4.67 out of 5 based on 3 customer ratings (3 customer reviews)
Halloumi Cypriota is a cheese from Cyprus. It is a semi-hard, brined cheese made from a mixture of sheep's and goat's milk, and sometimes cow's milk.
The cheese is firm, slightly salty and white in colour. It gets some fresh citrus, minty, grassy notes and it will perfectly match with some watermelon during the summer season. You can also grill it and add it to a salad.
Pre -order once a week. The supply depends on the delivery situation, or it will be shipped separately.
👩🏻‍🍳 Suggested Serving:
🍷 Wine Pairing:
Red Wines (Primitivo, Zinfandel)
White Wines (Chardonnay)
🥗 Product Line:
Mediterranean Cheese
🔅 Remark:




Best Before: 30 May 2024
To be stored in the fridge in its brine solution until its consumption.
🚚 Supply Period:
Annual supply
Cheese Pairing Chart cheese matching table