Description
Schmidhauser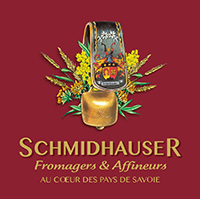 🚚 The Fastest Delivery Time : It takes 2-3 days.
🐝 Supplier / Place Of Origin:Schmidhauser / Haute-Savoie, France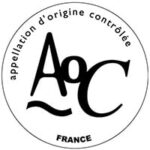 Appellation d'Origine Contrôlée (AOC)
🌱 About the Producer:
The Schmidhauser family has inherited a long tradition of handmade cheese dealers passed down from generation to generation for more than a century. Schmidhauser originally focused on the cheese's aging technology, and now respects the Sava tradition and began to produce his own milk cheese.
Fromagerie Schmidhauser is headquartered in Alex, Sava, France.
🌱 Supplier Products:
🛍 Product Information:
In the 12th century, visionary monks in Haute-Savoie discovered the art of making Abondance cheese. Its fame grew when it was served to Pope Clement VII in 1381 and became a sought-after delicacy at the Court of Savoy. Remarkably, Abondance cheese was even used as a form of currency during times of limited cash. Its illustrious history and esteemed reputation make Abondance cheese a cherished culinary gem.
Abondance Fermier is a semi-hard, raw milk cheese with a smooth, velvety texture and a complex, fruity flavour that reveals hints of hazelnut and butter and a slight bitter final note.
This cheese can be enjoyed on a cheese platter or melted on potatoes with cold cuts with a glass of Apremont de Savoie.
To store it, wrap it in parchment paper and keep it in the vegetable drawer of your refrigerator.
Pre -order once a week. The supply depends on the delivery situation, or it will be shipped separately.
👩🏻‍🍳 Suggested Serving:
🍷 Wine Pairing:
Red Wines (Savoie Chignin, Coteaux Du Loir)
White Wines (Apremont, Anjou, Bourgogne Vezlay)
🥗 Product Line:
Semi Hard Cheese
🔅 Remark:




🚚 Supply Period:
Annual supply
Cheese Pairing Chart cheese matching table