Description
Farm Eco Island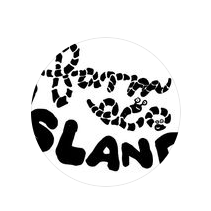 🚚 The Fastest Delivery Time : It takes 2-4 days.
🐝 Supplier / Place Of Origin:Farm Eco Island / Pat Heung
🔖 Certification: Certificated Ecological Farm, Society of Humanity And Natural Research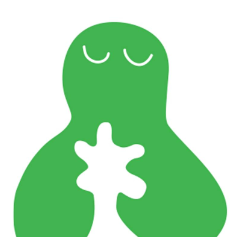 🌱 Producer Introduction:
Farm Eco Island is an Eco-Farming Certificated Farm of the Society of Humanity And Natural Research. As a conservation agricultural zone, there are plenty of International (IUCN Status) and Regional (China Red List) threatened species living in harmony with our farming habitats.
With our natural farming technic and respect for Mother Nature, crops and wildlife are building a balanced Eco-system. (Terroir) are remarkable inside Farm Eco Island. Biodiversity keeps improving, and soils are healthy and full of wildlife.
Compare with rich fertilizer and hardworking water management practices, Farm Eco Island is keen on raising Natural Crops. We hope you will enjoy the wild favors' which wild healthy vegetables are supposed to be or even their hidden favors.
We enjoy our wildlife environment with healthy wild vegetables. Cheers.
🌱 Supplier Products:
🛍 Product Information (Main) (English):
Binomial Name:Hermetia illucens
Chinese Name:黑水虻
Other Names:Eco-friendly Pet Snacks - Black Soldier Fly
Product Description:Black soldier fly larvae are used as feed. Harvested pupae and prepupae are eaten by poultry, fish, pigs, lizards, turtles, and even dogs. The insect is one of the few insect species approved for use as feed in aquaculture in the EU. These natural hypoallergenic snacks are high in protein, quality fatty acids, and rich insect chitin, with an excellent calcium-phosphorus ratio.
Black soldier fly larvae (BSFL) are used to compost waste or convert waste into animal feed. These wastes include fresh manure as well as food waste of animal and plant origin. Fly larvae are among the most efficient animals for converting biomass into feed.
When larvae have completed their six instars of larval development, they enter a stage called "pre-pupation," where they stop feeding and tend to migrate toward cool, dark, and dry substrates to pupate. Larval compost bins use this pre-pupal migratory instinct to self-harvest mature larvae. These containers have ramps or holes in the sides to allow the prepupae to climb out of the composter and drop into the collection area.
Their large size relative to houseflies and blowflies allows BSFL to prevent houseflies and blowflies from laying eggs in decaying matter by consuming the larvae of other species. This is important because compost systems inhabited by houseflies and blowflies tend to be more foul-smelling than compost systems inhabited by BSFLs, making H. illucens a more humane way to dispose of food waste.
They are not a pest to humans. Unlike houseflies, adult black soldier flies have greatly reduced spongy mouthparts, so they can only consume liquids such as nectar or eat nothing at all. They don't regurgitate food along with digestive enzymes like houseflies do, so they don't spread disease.
They are not interested in human habitation or food. [33] As detritivores and scavengers, egg-laying females are attracted to rotting food or droppings.
Black soldier flies do not fly around like houseflies. Due to their limited ability to consume food as adults, they expend less energy. When they enter a house, they are easy to catch and relocate because they don't avoid being picked up, are hygienic, and neither bite nor sting. Their only defense seems to be hiding. When using wet larval boxes that collect or kill all pupae, black soldier fly populations are easily reduced by killing the pupae/pre-pupae in the collection container before they become flies. They may be killed by freezing, drying, manually feeding livestock, placing collection containers in chicken coops for automatic feeding, or feeding wild birds with rodent/pest feeders.
Significant reductions of E. coli 0157:H7 and Salmonella enterica were detected in chicken manure after adding larval activity to the manure.
They enable rapid recovery of potential pollutants: 9 organic chemicals in feces are greatly reduced or eliminated within 24 hours.
They quickly reduce the volume and weight of waste that would otherwise be produced: larval swarms break down food, stir it up, and generate heat that increases compost evaporation. Large amounts of CO2 are also respired and converted to CO2 by grubs and commensal/commensal microorganisms. BSFL in composting systems typically reduces compost volume by about 50%.
Variety:
Supply Season:There are supply throughout the year.
Storage Method:
#Should Be / Avoided:
There are no literature reports.
*Edible Compatibility:
There are no literature reports.
Cooking Skills:
Notes:
Dish:
🥗 Recipe (English Version):
Google Recipe 🔍 :

English CookPad 🍳 :

BBC Good Food 🥙 :