Description
Farm Eco Island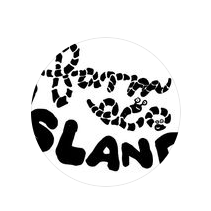 🚚 The Fastest Delivery Time : It takes 2-4 days.
🐝 Supplier / Place Of Origin:Farm Eco Island / Pat Heung
🔖 Certification: Certificated Ecological Farm, Society of Humanity And Natural Research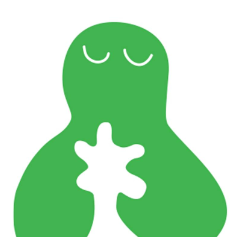 🌱 Producer Introduction:
Farm Eco Island is an Eco-Farming Certificated Farm of the Society of Humanity And Natural Research. As a conservation agricultural zone, there are plenty of International (IUCN Status) and Regional (China Red List) threatened species living in harmony with our farming habitats.
With our natural farming technic and respect for Mother Nature, crops and wildlife are building a balanced Eco-system. (Terroir) are remarkable inside Farm Eco Island. Biodiversity keeps improving, and soils are healthy and full of wildlife.
Compare with rich fertilizer and hardworking water management practices, Farm Eco Island is keen on raising Natural Crops. We hope you will enjoy the wild favors' which wild healthy vegetables are supposed to be or even their hidden favors.
We enjoy our wildlife environment with healthy wild vegetables. Cheers.
🌱 Supplier Products:
🛍 Product Information (Main) (English):
Binomial Name:
Chinese Name:鼠尾草
Other Names:Sage
Product Description:Sage has been regarded as a precious herb for treating all kinds of diseases since ancient times. It has good effects such as diuresis, clearing the stomach, promoting appetite, and reducing flatulence. statement. Don't underestimate the unattractive appearance of sage. According to the literature records in the 18th century, some Chinese people gave up the familiar tea from childhood for sage tea. They were willing to exchange 2 boxes of tea for 1 small piece. The leaves of sage; in addition, the French believe that sage can relieve sadness, so they will give sage to frustrated friends as a token of comfort and encouragement. There are many varieties of sage, although the smell of sage is not very good, but sage dishes are unexpectedly delicious, because sage has the effect of antiseptic, anti-oxidation, and inhibiting the smell of meat, so it is a good choice for making The soul material of Western-style sausages, for example, Germans regard sage as the best companion for sausages, and they should be tasted on time every day; in addition, when cooking fish, meat and cheese dishes with high oil content, sage can also be added To remove greasy taste.
Variety:
Supply Season:available all year round
Storage Method:
#Should Be / Avoided:
*Edible Compatibility:
Cooking Skills:Sage cooking skills
Suggested Eating Method:
Sage cooking skills
🥗 Recipe (English Version):
Google Recipe 🔍 :

English CookPad 🍳 :

BBC Good Food 🥙 :

🔅Precautions (English Version):
⚜How to preserve edible flowers:
✳Ice packs for delivery
✳Please put it in the refrigerator as soon as possible after delivery. Generally, it can be stored for 3~5 days, depending on the type of flower
✳Avoid placing it in the air outlet of the refrigerator, as the temperature is too freezing and the flowers will die due to snow, and the flowers will freeze
✳Put clean wet kitchen paper towels inside the box
✳Wrap the whole box of edible flowers in a plastic bag to reduce the temperature difference caused by the refrigerator switch.
✳If the edible flower shrinks, please soak it in drinking water for 15-30 minutes, and the petals will stand up again after absorbing water
✳Vanilla leaves should be eaten as soon as possible. After leaving the plant, the vanilla tends to turn dark and unsightly in appearance, but it is still edible
✳Please clean the flower surface slightly with drinking water before eating
✳Do not touch the flowers with your hands to arrange the flowers, use pliers or chopsticks to place the flowers
✳If you will order edible flowers next time, please keep the plastic box and return it when you meet next time, support environmental protection🙏
✳Ants and insects in the flowers are normal, all flowers do not contain pesticides
✳Most flowers are cool in nature, so menstruation and pregnant people should not eat a lot
✳Edible flowers contain natural pollen, people with pollen allergies and asthma allergies should not eat