Description
A LA CARTE

🚚 The Fastest Delivery Time : 2-day delivery.
🐝 Supplier / Place Of Origin:A LA CARTE / Spain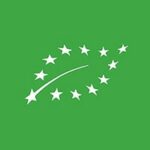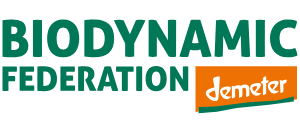 Organic European, Biodynamic & Sustainabie Agriculture certifications
🌱 About the Supplier:
We select our suppliers for the love they put in their products,
seeking the best quality while respecting traditional production methods.
Most of them are family owned, of human size. We value the direct collaboration with them.
By buying directly at the source, we are proud to contribute to the local economy,
while ensuring that, ultimately, our clients get the most tasty and fresh products at the best prices.
All our farmers follow specific certifications minimizing the use of chemicals. From sustainable agriculture ''Agriculture Raisonnee'' (AR) to Organic certified ''Agriculture Biologique'' (AB), these guarantees that the fruits delivered to you a safe and healthy.
🌱 Supplier Products:
🛍 Product Information:
Binomial Name:Allium sativum L.
Chinese Name:蒜頭 | 大蒜
Other Names:White Garlic
Product Description:We think it deserves a place in the diet as it's the basis for many of our recipes. Most of our greens are simply sautéed in oil, garlic and salt. Garlic provides rich alliin and allicin, which help promote cardiovascular health and enhance the body's antibacterial ability.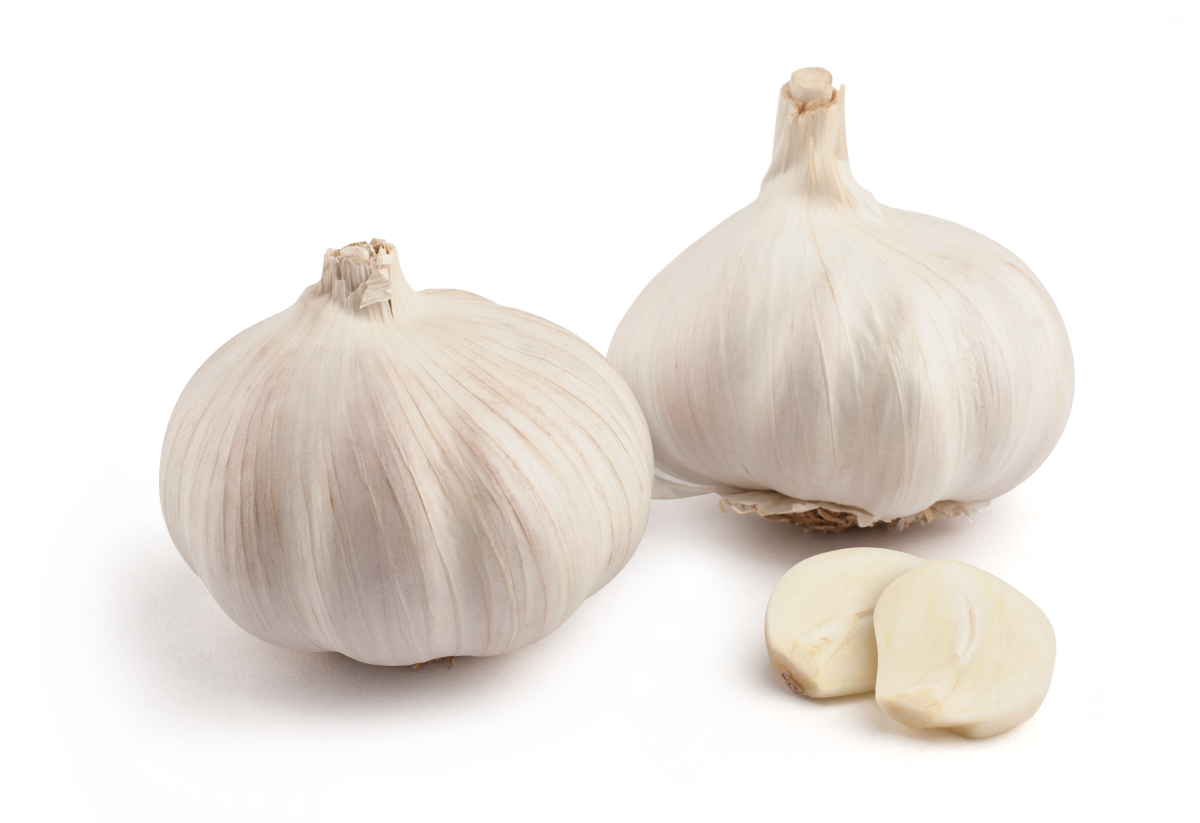 The bulbs of perennial herbs are spherical or oblate in shape, with several layers of off-white or lavender membranous skin on the outside, and usually several small bulbs inside. It tastes pungent, warm in nature, warms the spleen and stomach, and is poisonous. It is mainly used to treat food stagnation, cold and painful epigastric pain, swelling and fullness. It has bactericidal and detoxifying effects on tinea sores and snake and insect bites. Garlic contains a variety of vitamins and trace elements (iron, zinc, copper, magnesium), as well as the amino acid alliin and the natural enzyme alliinase. The interaction can produce allicin, which plays an important role in health care. role. Garlic can prevent diseases and keep fit, and is often praised as a natural antibiotic.
It originated in Uzbekistan in central Asia, and was later introduced to countries in West Asia and the Mediterranean coast. Garlic is now also grown in Europe. Garlic has been cultivated for more than 5,000 years, and was eaten by ancient Egyptians and Greeks to treat illnesses and maintain health. According to ancient records, garlic was introduced to China during the Western Han Dynasty and developed into multiple varieties throughout China. At present, it is cultivated in Sichuan, Xinjiang, Jiangsu, Fujian, Taiwan and other places, with the main producing areas being Shandong and Henan.
Variety:According to the size of garlic cloves, the color classification is as follows:
(1) Large garlic cloves (larger garlic cloves, suitable for planting garlic, more spicy taste and higher yield);
(2) Small garlic cloves (small garlic cloves, suitable for cultivating garlic sprouts);
(3) White garlic (light taste, low oil content);
(4) Red garlic (spicy taste, higher oil content, less yield);
(5) Black garlic (white garlic fermented with high allicin concentration);
(6) Single Garlic (not divided into cloves, the color is white and purple in color, only composed of a single clove, the yield is less, more pungent, and higher in oil content.)
Supply Season:Garlic seedlings (garlic mature but unbearable plants) are generally mature from November to March. The bulbs are mature late, and generally dig were excavated when the leaves were withered from April to May. Because garlic will have dormant after harvest, proper storage can be preserved for 9 months. Hong Kong is supplied throughout the year.
Storage Method:Placed in a dry and ventilated place, too much humidity will accelerate the germination of garlic. No need to refrigerate for storage. In summer, special attention should be paid to moth-eaten problems.
If you buy a head of garlic, if you don't want to use it all at once, break it open, pull out the stem in the middle, and store it in individual petals. The garlic will not germinate easily and will be more resistant to storage.
#Should Be / Avoided:
Pros: Western medical research indicates that garlic can significantly reduce cholesterol and blood pressure, and improve the ability of anti-coagulation, thereby promoting cardiovascular health.
Taboo: People with yin deficiency and fire are not allowed to eat. Allicin in garlic has a stimulating effect on the stomach, and people with gastrointestinal diseases should not eat it. Chinese medicine believes that garlic is a hot medicine, and excessive consumption will cause fire, resulting in deficiency of liver yin and kidney yin. Excessive consumption of garlic for a long time can damage eyesight. The organic acids and allicin in honey will produce substances that irritate the stomach.
*Edible Compatibility:
Affordable: Lean pork can promote blood circulation, quickly eliminate physical fatigue, and enhance physical fitness. Phase gram: Consumption with western medicine may affect the efficacy of western medicine. Because garlic can temporarily promote liver metabolism, speed up the decomposition rate of drugs, and indirectly affect the concentration of drugs in the blood, resulting in a decrease in drug efficacy. Not suitable for consumption with honey, jujube, bayberry, pheasant, Rehmannia glutinosa, Polygonum multiflorum, etc.
Cooking Skills:An important ingredient and complement in world cuisine, especially Mediterranean cuisine, it is the main ingredient in various recipes, perfectly combined with meat, fish, cold soups, sauces, etc…
Garlic is often used as a seasoning due to its strong smell. Garlic is generally diced and added to main dishes or completely crushed into minced garlic. Allicin does not naturally exist in garlic. Alliin and alliinase must react chemically through the chopping process to produce allicin. Since allicin will lose its effectiveness due to oxidation after it is formed, minced garlic should be used as soon as possible. Allicin will decompose quickly when exposed to high heat. It is recommended to add garlic only when the food is almost ready. Allicin also cannot withstand an alkaline environment, so garlic is also pickled in vinegar.
Notes:Raw garlic is more irritating to the stomach, so it is recommended not to eat it raw. And recent animal studies have found that garlic may help with weight control.
The bad breath caused by eating garlic is derived from propylene sulfide, a volatile sulfide in garlic. Chewing gum or gargling with strong tea usually resolves the problem. If the situation does not improve, you can drink a glass of milk. The chemical reaction between milk and garlic can completely relieve the garlic smell.
Please note that as garlic is transported by air to Hong Kong, it is prone to temperature changes, and there may be opportunities for sprouts, if any, please do not discard them. Maybe his value to you is not what you think.
This is because the garlic heads bought in the general market may be sprinkled with germination inhibitors, but our suppliers do not use such things. You may think that garlic is the same as potatoes, you can't eat it after sprouting, but in fact, after sprouting, garlic will not produce toxic substances. On the contrary, after garlic sprouting, it will become more nutritious. During germination, plants produce various phytoalexins for self-defense. Most phytoalexins are poisonous to microorganisms and insects, but beneficial to humans. So, except for plants like potatoes that release toxic chemicals when they germinate, eating sprouted garlic will not affect your health. Not only that, the Korean scientist Kim Joong-sun's team found that the antioxidants contained in garlic will increase significantly after sprouting.
According to Chinese medicine and traditional remedies, it is useful. On the contrary, when garlic sprouts, it will become more nutritious. Plants during germination produce various phytoalexins for self-defense. Most phytoalexins are toxic to microorganisms and insects, but beneficial to humans.
Left sprouts = no food? Garlic with left sprouts is healthier!
Many people have heard that eating raw garlic and black garlic is good for your health, but do you know that even sprouted garlic is a good food with rich nutritional value?
Garlic has always been a very popular ingredient, whether it is eaten alone or made into minced garlic as an ingredient, it is very delicious. The natural antibiotic contained in garlic, allicin (Allicin), has antibacterial and anti-inflammatory effects, and can help reduce cholesterol, blood pressure and the risk of heart disease. Raw garlic and cooked garlic have different effects. Eating raw garlic can improve immunity and reduce the risk of certain cancers, while eating cooked garlic can lower cholesterol and keep blood thin. It can treat cough and bronchitis. effect.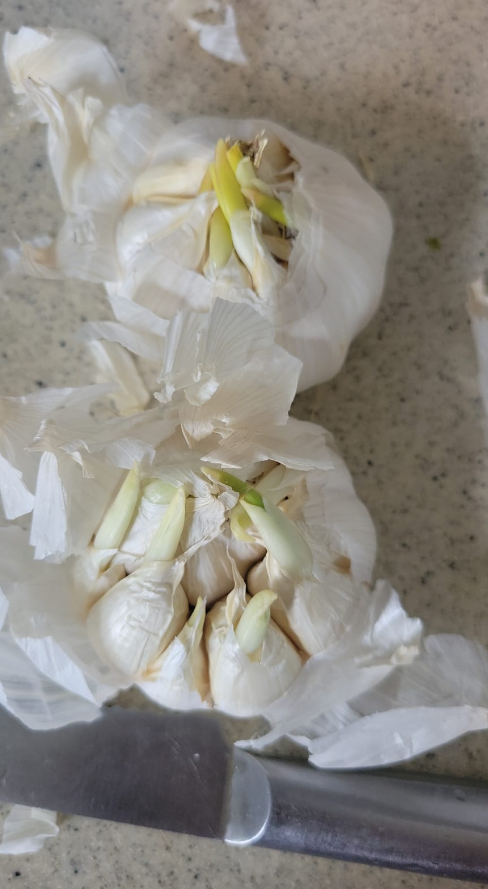 In order to prolong the shelf life, the manufacturer will use a germination inhibitor MH (Maleic hydrazide). Due to its extremely small amount, it can be said to be safe for humans, but it may also cause one of the reasons for human infertility. But also refer to these Nature Medicine journals for information: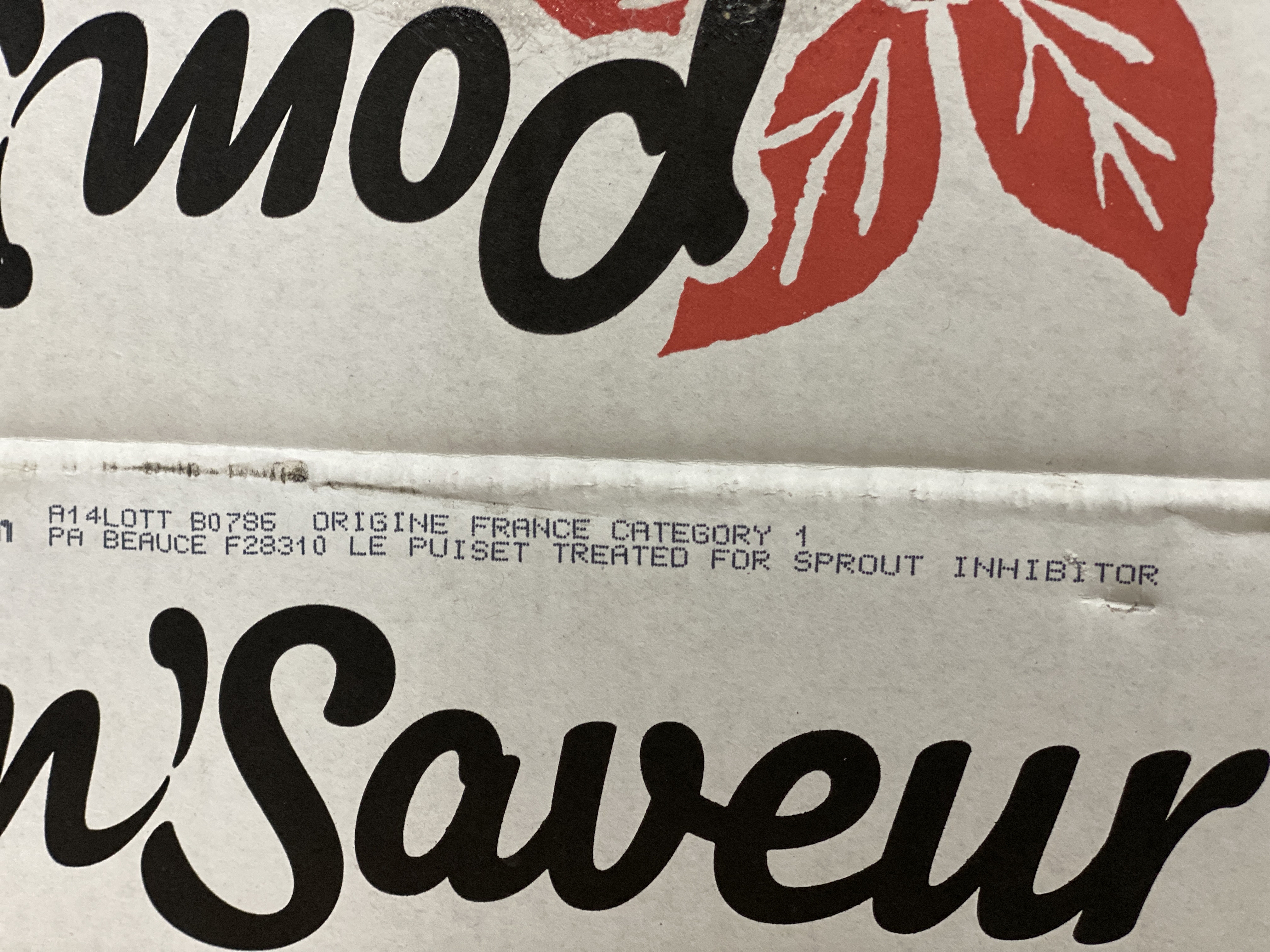 Cytotoxic effect of maleic hydrazide
Reduced fertility in rats in some cases.
Carcinogenicity of the herbicide maleic hydrazide (Journal of Nature Medicine)
Carcinogenicity of the Herbicide Maleic Hydrazide
Local "Exceptionally high" incidence of sarcomas9. In other experiments, a total of 260 mg of maleic hydrazide in peanut oil was injected subcutaneously over 65 weeks7, and three of six rats developed three localized sarcomas, one of which was associated with liver cancer. It was concluded that the herbicide was significantly carcinogenic10.
PRE-HARVEST TREATMENT FOR SPROUTING INHIBITION AND STORAGE TEMPERATURE FOR GARLIC (ALLIUM SATIVUM L.)
References:
Day Day Cook - Send left sprouts = don't eat well? Garlic with left sprouts is healthier!
Nature Medicine Journal - Carcinogenicity of the herbicide maleic hydrazide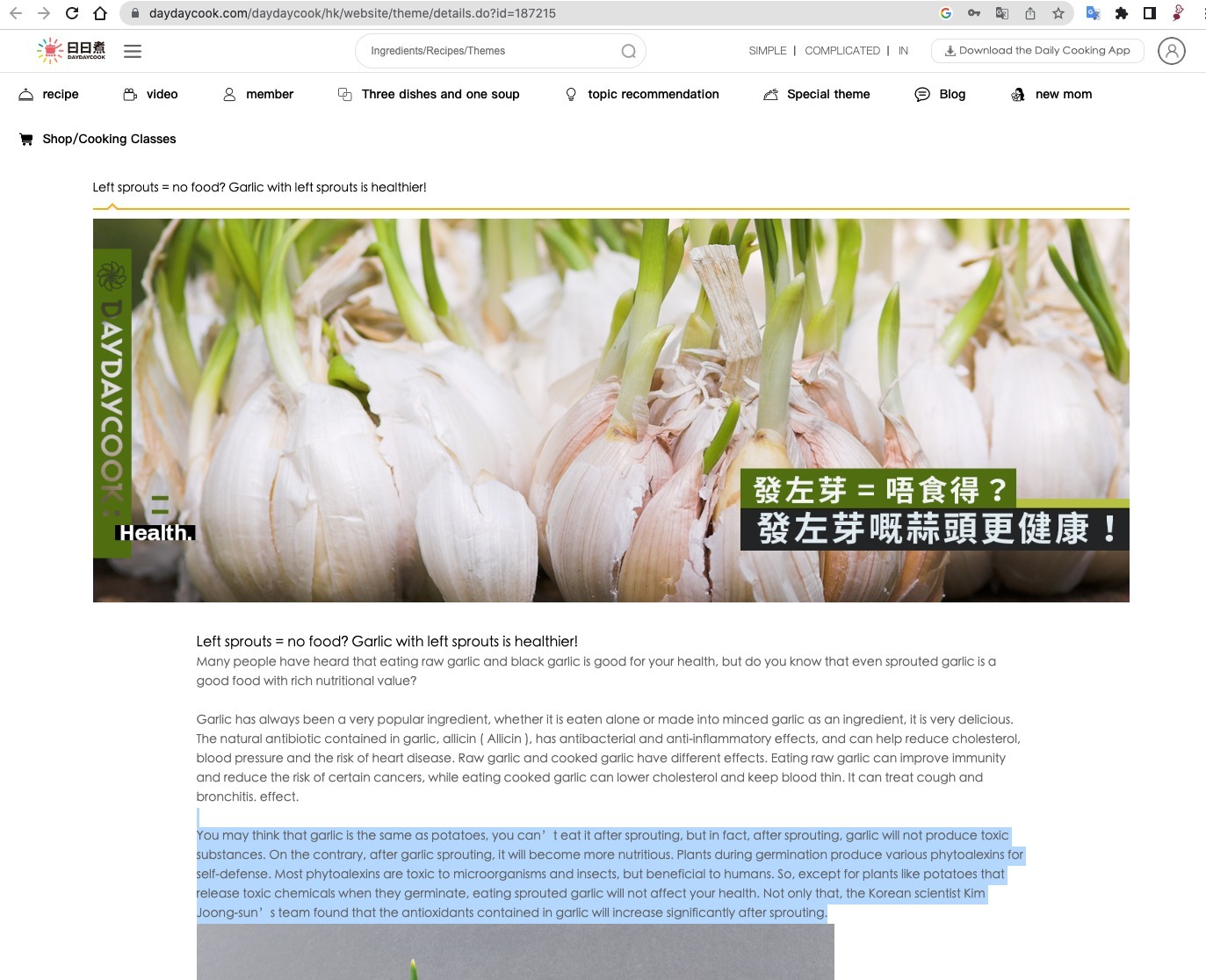 Dish:
Stir-fried vegetables with minced garlic, prawns with minced garlic, minced garlic, etc.
This product is imported from foreign countries. The supply depends on the delivery situation. It may be insufficient or out of stock!
Suggested Serving Method:
It is the important ingredient and supplement to the world's food, especially the Mediterranean cuisine. It is the main ingredient in various recipes, which is perfectly combined with meat, fish, cold soup, sauce and other ...
Due to the strong smell of garlic, garlic is often used as seasoning. Garlic is generally cut into granules and adds to the main course or completely crushed into garlic. Crysamus does not naturally exist in garlic. It must be chemically used by chopping the chopping process to produce chemical effects and produce martin. After formation, it will decline due to the oxidation effect, so the chopped garlic should be used as soon as possible. After the high fever encounters the high fever, it will soon decompose. It is recommended to add garlic when the food is close to cook. Garlic Su can not be worthy of the alkaline environment, so garlic will also be marinated with vinegar.
🥗 Product Category (English):
Google Recipe 🔍 :

English CookPad 🍳 :

BBC Good Food 🥙 :