Description
A LA CARTE

🚚 The Fastest Delivery Time : 2-day delivery.
🐝 Supplier / Place Of Origin:A LA CARTE / France
🔖 Certification: Organic European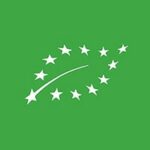 🌱 About the Producer:
We select our suppliers for the love they put in their products,
seeking the best quality while respecting traditional production methods.
Most of them are family owned, of human size. We value the direct collaboration with them.
By buying directly at the source, we are proud to contribute to the local economy,
while ensuring that, ultimately, our clients get the most tasty and fresh products at the best prices.
All our farmers follow specific certifications minimizing the use of chemicals. From sustainable agriculture ''Agriculture Raisonnee'' (AR) to Organic certified ''Agriculture Biologique'' (AB), these guarantees that the fruits delivered to you a safe and healthy. On top of the tests done by our farmers, we also perform our own chemical test upon each arrival of the fruits.
🌱 Supplier Products:
🛍 Product Information (Main) (English):
Binomial Name:Brassica oleracea L. Gongylodes group
Chinese Name:芥蘭頭
Other Names:Kohlrabi | Kohl Rabi
Product Description:The name comes from the German Kohl ("cabbage") plus Rübe ~ Rabi (Swiss German variant) ("radish"), since the swollen stems resemble the latter.
Kohlrabi is rich in vitamins, which can enhance human immune function, promote the healing of gastrointestinal ulcers, relieve pain and promote muscle growth, etc. Because it contains trace element molybdenum, it can inhibit the synthesis of nitrite amines, so it also has certain anti-cancer effects. In addition, because it contains a large amount of water and dietary fiber, it can relax the intestines and prevent constipation.
Kale heads take a long time to grow, and the edible part is the root. Kale has a sweet taste, and eating it regularly can make you feel refreshed and cheerful. Kale head contains vitamins A, B, and C, which can warm and nourish internal organs, quench thirst and cough, and make you feel refreshed when eaten regularly. A single plant can weigh up to 1kg, and has average cold resistance, disease resistance and heat resistance. Kale heads and kale leaves are two different plants and are not directly related.
Kale head is native to the border of Europe and Asia, and was later imported to China and then to Japan for large-scale cultivation.
Variety:Kohlrabi come in two colors, green and purple, and the plump stems taste like broccoli stems.
Kohlrabi has spherical and flat spherical varieties, mainly in the production of flat spherical varieties. Flat spherical varieties: fine-leaf Kohlrabi, red star kale head, red-leaf kale head, etc.; spherical varieties: spherical Kohlrabi.
Supply Season:Sowing period: mid-to-late July to early August, the growing period is about 90 days.
In Europe, its season is June to August.
Storage Method:Refrigerate for preservation and wash before cooking to maintain freshness. Once it is cut, it should be placed in the pot immediately to avoid being oxidized by the air.
#Should Be / Avoided:
Probable: There is no literature report. Disadvantages: There is no literature report.
Although cabbage is low in calories, it is packed with nutrients. It is rich in vitamin B6 and folate, compounds necessary for many important processes in the body, including energy metabolism and the normal functioning of the nervous system. It is rich in dietary fiber and contains powerful antioxidants, including polyphenols and sulfur compounds, which protect the body from damage caused by free radicals.
*Edible Compatibility:
Appropriate: There is no literature report. Xiangke: There is no literature report.
Cooking Skills:The skin of the head of kale is very thick and hard, and the pure flesh is revealed only after peeling.
Raw kohlrabi is as crispy as a radish and provides the perfect nutritional boost to your dishes. When cooked, it loses its peppery flavor and becomes milder. If the skin feels particularly thick, peel it, then trim off the leaves and stems and cut the bulb into bite-sized pieces.
Notes:In ancient times, when Kong Ming was fighting, he always liked to order soldiers to plant kale heads wherever he went, because it can be boiled and pickled as a side dish.
Dish:
Kale head pickles.
All parts of the kale head are edible, but the bulb is most commonly eaten raw in salads or salads. It has a texture similar to broccoli stems but tastes sweeter and less vegetal. It's also crispier than raw broccoli stems.
Kale head leaves are edible and can be used like kale and kale, but take longer to cook.
Kale heads are an important part of Kashmiri cuisine, where they are known as Mŏnji. It is one of the most commonly cooked vegetables, along with kale (haakh). It is prepared from its leaves and served with a light soup and eaten with rice.
In Cyprus it is commonly served as an appetizer sprinkled with salt and lemon.
Kale head is a common ingredient in Vietnamese cuisine. It can also be found in nem rán, stir-fry and canh dishes. Raw kale heads are usually thinly sliced ​​and made into nộm or nước chấm.
Serving Method:
In German, "KOHL" represents cabbage, "RABI" represents radishes, and big heads belong to the family. The descendants of wild cabbage are white, purple or pale green depending on the variety. The raw big head dishes are as crispy as radish, which can provide perfect nutritional intake for your dishes. After cooking, it will lose the flavor of pepper and become gentle. If the skin is particularly thick, you can peel it, then trim the leaves and stems, and cut the stem into a fragment of a sized bite.
此產品為外國進口,供應視乎到貨情況,有可以數量不足或缺貨!
Suggested Eating Method:
The skin of the mustard is very thick and hard, and the innocent meat is exposed after peeling.
The raw karma avatar radish is as crispy and can provide perfect nutritional intake for your dishes. After cooking, it will lose the flavor of pepper and become gentle. If the skin is particularly thick, you can peel it, then trim the leaves and stems, and cut the stem into a fragment of a sized bite.
🥗 Product Category (English):
Google Recipe 🔍 :

English CookPad 🍳 :

BBC Good Food 🥙 :