Description
A LA CARTE

🚚 The Fastest Delivery Time : 2-day delivery.
🐝 Supplier / Place Of Origin:A LA CARTE / Peru
🔖 Certification: Organic European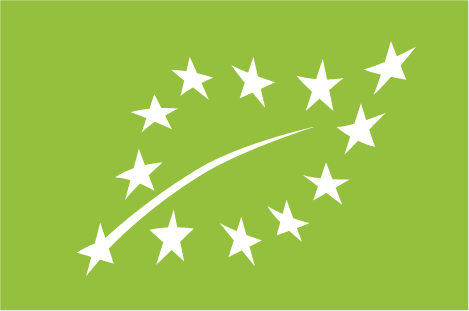 🌱 About the Producer:
We select our suppliers for the love they put in their products,
seeking the best quality while respecting traditional production methods.
Most of them are family owned, of human size. We value the direct collaboration with them.
By buying directly at the source, we are proud to contribute to the local economy,
while ensuring that, ultimately, our clients get the most tasty and fresh products at the best prices.
All our farmers follow specific certifications minimizing the use of chemicals. From sustainable agriculture ''Agriculture Raisonnee'' (AR) to Organic certified ''Agriculture Biologique'' (AB), these guarantees that the fruits delivered to you a safe and healthy. On top of the tests done by our farmers, we also perform our own chemical test upon each arrival of the fruits.
🌱 Supplier Products:
🛍 Product Information (Main) (English):
Binomial Name:Chenopodium quinoa
Chinese Name:藜麥
Other Names:Quinoa
Product Description:Quinoa plants are broom-shaped, with plant heights ranging from tens of centimeters to three meters. Both main shoots and lateral branches are seeded and self-pollinating. The seeds are in the shape of round tablets, about 1.5-2mm in diameter, about the same size as millet, lighter than millet, and weighs 1.4g-3g per thousand grains.
Native to the Andes Mountains of South America, it was one of the earliest crops in the region. In colonial times, the Spaniards considered it a low food and banned cultivation. It was not rediscovered by scientists in the mountains until 1980. The main producing areas are Peru, Bolivia, and Ecuador in South America.
Variety:There are red quinoa (Taiwanese quinoa) and white quinoa.
Supply Season:There are supply throughout the year.
Storage Method:Avoid placing in high temperature and humid places.
#Should Be / Avoided:
It has rich and comprehensive nutritional value, contains high-quality protein, a variety of essential amino acids, minerals, cellulose and vitamins that are usually only found in animals, and is easy to digest and absorb. In recent years, it has also been dubbed "nutrition gold" by international nutritionists in recent years.
Gluten-free, it is an ideal substitute food for those allergic to wheat; and has complete protein comparable to milk, eggs, fish, and meat, and is the best source of nutrition for vegetarians (vegan).
*Edible Compatibility:
There are many ways to eat, including seeds, sprouts, processed foods (noodles, bread, biscuits, beverages) and organic foods, etc. Seeds can be cooked with salads, soups and various meats, and are the most popular organic healthy cereals today.
Cooking Skills:Washed with water, boiled for 15 minutes like rice or oatmeal, or stewed with meat and vegetables. Can be used for baking.
Notes:More than 98% of the world's raw quinoa comes from South America. It was used by NASA as space food for astronauts in the 1980s.
In order to highlight the potential of quinoa in improving food security, reducing poverty and combating climate change, the United Nations officially launched the "International Year of Quinoa 2013" on February 20, 2013. To recognize the ancestral production norms of the Andean peoples. Andean people have managed to preserve quinoa in its natural state by living in harmony with nature, making it food for present and future generations.
Dish:
Tomato, Bitter Gourd, Quinoa Rib Soup, Quinoa, Beet, Pine Nut Salad with Lemon Juice.
Serving Method:
Quinoa is also known as "Indian Crown" and has been planted for more than 5,000 years before J.C.. Used as a grain, although it belongs to the prime plants like spinach and beet, the seeds of quinoa look like small discs, slightly yellow, red or light yellow. Black, depending on the variety. Very suitable for adding to salad.
Put the quinoa in a three -fold volume of water and cook for about 10 minutes.
此產品為外國進口,供應視乎到貨情況,有可以數量不足或缺貨!
Suggested Eating Method:
Wash it with water, cook for 15 minutes like rice or oatmeal, or stew with meat and vegetables. Can be used for baking.
🥗 Product Category (English):
Google Recipe 🔍 :

English CookPad 🍳 :

BBC Good Food 🥙 :