Description
A LA CARTE

🚚 The Fastest Delivery Time : 2-day delivery.
🐝 Supplier / Place Of Origin:A LA CARTE / France
🔖 Certification: Organic European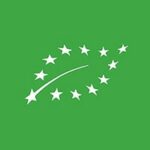 🌱 About the Producer:
We select our suppliers for the love they put in their products,
seeking the best quality while respecting traditional production methods.
Most of them are family owned, of human size. We value the direct collaboration with them.
By buying directly at the source, we are proud to contribute to the local economy,
while ensuring that, ultimately, our clients get the most tasty and fresh products at the best prices.
All our farmers follow specific certifications minimizing the use of chemicals. From sustainable agriculture ''Agriculture Raisonnee'' (AR) to Organic certified ''Agriculture Biologique'' (AB), these guarantees that the fruits delivered to you a safe and healthy. On top of the tests done by our farmers, we also perform our own chemical test upon each arrival of the fruits.
🌱 Supplier Products:
🛍 Product Information (Main) (English):
Binomial Name:Castanea mollissima
Chinese Name:栗子
Other Names:Chestnut
Product Description:Chestnuts are a type of sweet nut. According to records, chestnut trees have been widely cultivated in China and eaten by the people as early as BC. Chestnut is one of the earliest cultivated fruit trees in China, with a cultivation history of about 2000 to 3000 years. The production areas of Tianjin Ganli are concentrated in the townships of Xiaogang and Xiaoying in Jixian County. In fact, the mountainous areas of Beijing, Tangshan, Chengde, Funing and other places also grow a lot of chestnut trees, and the chestnuts produced are of excellent quality. In the past, the chestnuts produced in these areas have always been exported from Tianjin Port, hence the name Tianjin Ganli. Chestnut nuts are purple-brown, covered with tawny hairs, or nearly smooth, with pale yellow flesh. Fruits contain sugar, starch, protein, fat and various vitamins and minerals.
Chestnuts are native to Asia, Europe and America in the northern hemisphere. In China, it is distributed in Liaoning, Beijing, Hebei, Shandong, Henan and other places.
Variety:Chestnut species around the world include bush chestnut (C. alnifolia), Japanese chestnut (C. crenata), American chestnut (C. dentata), pearl chestnut (C.
henryi), Chinese chestnut (C. mollissima), American hazelnut chestnut (C. ozarkensis), American dwarf chestnut (C. pumila),
European chestnut (C. sativa), C. seguinii. Chinese chestnut varieties can be divided into two categories: 1.
Northern chestnut: The nuts are small and the pulp is glutinous, suitable for frying. The famous varieties include Ming chestnut, Jianding oil chestnut, Mingchoi chestnut, and Fangshan chestnut, commonly known as "Liangxiang chestnut". 2.
Southern chestnut: The nuts are larger, and the pulp is japonica. It is suitable for cooking. There are nine varieties of chestnut, Kui chestnut (Luotian chestnut), and shallow thorn chestnut.
There is another kind of "Guilin cone" in the market, which is smaller in size and similar in eating method to chestnuts.
Supply Season:It blooms in July every year, bears fruit in September, and can pick mature fruits in October.
Storage Method:Should be stored in a dry place away from direct sunlight.
#Should Be / Avoided:
Appropriate: Elderly people with kidney deficiency, frequent urination, elderly people with bronchitis, cough and asthma, and internal cold diarrhea are suitable for consumption.
Avoid: Chestnuts are high in starch and are not very suitable for diabetics. In addition, people with weak spleen and stomach, indigestion, and rheumatism should also take it with caution.
*Edible Compatibility:
Cooking Skills:Stir-fried chestnuts with sugar is a traditional practice on the street. Hand-frying chestnuts is most often done by stirring the chestnuts and black sand in a large black wok with a long iron shovel. The chestnuts are rolled in the thick black sand and then sprinkled with sugar. When the chestnuts are fried until they are five mature, they are picked up with an iron sieve, and the black sand is sieved away. Stir fry chestnuts to ensure that the heat penetrates into the chestnuts evenly, otherwise the outside will be cooked and the inside will be raw. The modern way is to put the chestnuts and coarse sand in a stirring machine or a drum-type machine specially for frying chestnuts to achieve the effect of uniform heating. Chestnuts are mostly used for frying and cooking; they can also be used as raw materials for cooking, and can also be ground into chestnut powder to make cakes.
Notes:Chestnuts are difficult to digest when eaten raw, and they are prone to gas stagnation and constipation when eaten cooked, so it is not advisable to eat too much each time.
Tianjin Liangxiang is famous for its stir-fried chestnuts, but in fact Liangxiang is not the place where chestnuts are produced, but is famous for its fried chestnuts. It is the chestnut distribution center in northern China in Qianxi and Zunhua in Hebei, and Jixian in Tianjin. Buyers will gather locally to purchase chestnuts and then export them from Tianjin.
Dish:
Chestnut braised chicken, chestnut porridge, chestnut cake.
Serving Method:
This product is imported from foreign countries. The supply depends on the delivery situation. There can be insufficient or out of stock!
此產品為外國進口,供應視乎到貨情況,有可以數量不足或缺貨!
Suggested Eating Method:
Sugar fried chestnuts are traditional methods on the street. Hand -fried chestnuts are most often stir -fry the chestnuts and black sand in the long iron shovel. The chestnuts are rolling in the rough black sand pile and then sprinkled with sugar. The chestnuts are fired until the five are mature, and it is raised by iron and sieved. Stir -fried chestnuts should constantly stir up to penetrate the chestnuts on average, otherwise it will form a condition of external cooked internal and inside. The modern method is placed in the stirring machine or roller -type machine in a specifically stir -fried chestnut -stir -fried chestnut with the effect of stir -fried chestnuts to achieve an average heating effect. Chestnuts are mostly used for fried and cooking; they can also be used as cooking raw materials, and can also be grinded into chestnut powder to make cakes.
🥗 Product Category (English):
Google Recipe 🔍 :

English CookPad 🍳 :

BBC Good Food 🥙 :