Description
A LA CARTE

🚚 The Fastest Delivery Time : 2-day delivery.
🐝 Supplier / Place Of Origin:A LA CARTE / Italy
🔖 Certification: Organic European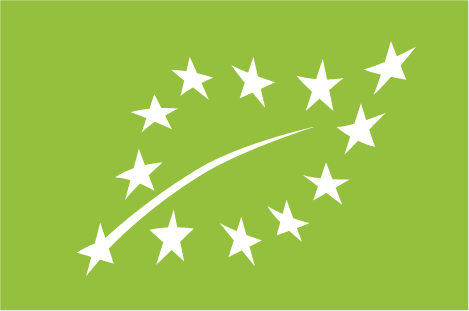 🌱 About the Producer:
We select our suppliers for the love they put in their products,
seeking the best quality while respecting traditional production methods.
Most of them are family owned, of human size. We value the direct collaboration with them.
By buying directly at the source, we are proud to contribute to the local economy,
while ensuring that, ultimately, our clients get the most tasty and fresh products at the best prices.
All our farmers follow specific certifications minimizing the use of chemicals. From sustainable agriculture ''Agriculture Raisonnee'' (AR) to Organic certified ''Agriculture Biologique'' (AB), these guarantees that the fruits delivered to you a safe and healthy. On top of the tests done by our farmers, we also perform our own chemical test upon each arrival of the fruits.
🌱 Supplier Products:
🛍 Product Information (Main) (English):
Binomial Name:Corylus avellana
Chinese Name:榛子
Other Names:Hazelnut
Product Description:The fruit of the hazel tree is shaped like a chestnut but is smaller, with a hard shell, and the nut is fat, white and round, with aroma and a large amount of oil. Big Nut". Hazelnuts are rich in unsaturated fatty acids, calcium, phosphorus and iron are also higher than other nuts. It has been regarded as a rare fruit since ancient times due to its rich nutrition and delicious taste. Hazelnut is flat and sweet, and has the functions of tonifying qi, strengthening the spleen, stopping diarrhea, improving eyesight, and repelling insects.
Widely distributed in temperate regions of Asia, Europe, and North America. In China, it is mainly distributed in the three northeastern provinces, the northern provinces, the Hengduan Mountains in the southwest and the mountainous areas of Gansu, Shaanxi and Inner Mongolia in the northwest. The Luoxiao Mountains in Jiangxi also have wild species.
Variety:The ones native to China include: Sichuan hazelnut, Weixi hazelnut, thorn hazelnut, Yunnan hazelnut, velvet hazelnut, Chinese hazelnut, hairy hazelnut, flat hazelnut, and Wuling hazelnut.
Those native to Europe and the United States include: large-fruited hazelnuts, pointed hazelnuts, European hazelnuts, American hazelnuts, Turkish hazelnuts, etc.
Supply Season:Hong Kong is supplied throughout the year.
Storage Method:Suitable for storage in low temperature, low oxygen, dry and dark environment; suitable for storage below 15 ℃, relative humidity below 60%, dark light, otherwise it will cause oil oxidation and cannot be eaten.
#Should Be / Avoided:
Appropriate: General people can eat. It is suitable for people with reduced diet, fatigue, vertigo, body weight loss, cancer and diabetes. Contraindications: People with severe gallbladder dysfunction should eat with caution.
*Edible Compatibility:
Appropriate: There is no literature report. Xiangke: There is no literature report.
Cooking Skills:The flavor and texture are generally considered best if lightly toasted. Place the hazelnuts in the oven and roast at 135°c for 20 minutes, or until the crust is cracked open.
Notes:It is not suitable to eat after a long storage time, because the oil may be oxidized and spoiled; hazelnuts are rich in oil, and those with severe gallbladder dysfunction should eat it carefully to avoid indigestion.
Dish:
Fried hazelnut kernels, hazelnut and wolfberry porridge, hazelnut soup, chocolate hazelnut paste.
Hazelnuts (top right) and other edible nuts (clockwise): peanuts, pecans, cashews, almonds, and Brazil nuts
Piccillatti, typical hazelnut cookies, Sicily
Hazelnut Crust Chocolate Pie
Red squirrel (Sciurus vulgaris) eating hazelnuts
Hazelnuts are used in confectionery to make pralines, chocolate truffles and hazelnut spread products. The (solid) combination of hazelnut powder and chocolate is called gianduja.
In Austria, hazelnut paste is used as an ingredient in tortellini, such as Viennese hazelnut torte. In Kiev cakes, hazelnut powder is used to flavor the meringue body and its sides are sprinkled with crushed hazelnuts. Dacquoise is a French dessert cake, usually containing a layer of hazelnut meringue.
hazelnut cake
Hazelnuts are used in Turkish cuisine and Georgian cuisine; used in snacks Churchkhela and sauce satsivi, often with walnuts. Hazelnuts are also a common ingredient in cereal.
Nuts can be eaten fresh or dried and come in different flavors.
Serving Method:
Hazelnuts, also known as hazelnuts, have a long history and can be traced back to ancient times. It is believed that they originated in the Little Asia Minor around 7000 BC, and soon spread to Europe, where the ancient Greeks and Romans were planted. These nutritious little nuts have since become a precious part of many cooking traditions.
Hazelnuts have a sweet and nuts, and the texture is smooth. It can be eaten, baked or grinded into a paste.
Even mixed with other ingredients, the taste of hazelnut can stand out. For example, hazelnut and chocolate are particularly good.
此產品為外國進口,供應視乎到貨情況,有可以數量不足或缺貨!
Suggested Eating Method:
If you bake it a little, the taste and texture are usually considered the best. Put the hazelnuts in the oven, bake at 135 degrees Celsius for 20 minutes, or bake until the shell is cracked.
🥗 Product Category (English):
Google Recipe 🔍 :

English CookPad 🍳 :

BBC Good Food 🥙 :