Description
Kwong Wah Farm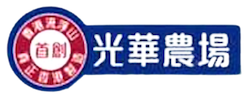 🚚 The Fastest Delivery Time : Delivery As Soon As 1-2 Days.
🐝 Supplier / Place Of Origin:Kwong Wah Farm / Lau Fau Shan, Yuen Long
🔖 Certification: Licensed by the Agriculture, Fisheries and Nature Conservation Department for raising poultry; one of the 20 legally licensed and supervised farms of the Fisheries and Conservation Department.
🎗 Online Restricted Food Selling Permit License Number: 0363802523
Approved License: Prepackaged Frozen (Chilled) Poultry
Licensed address: Healthy Express, A19, 4th Floor, Luen Hing Factory Building, 109, King Lam Street

🌱 Producer Introduction:
Kwong Wah Farm is located in Lau Fau Shan. It is a local farm that has been working quietly for more than 20 years. It mainly raises local fresh chickens. At present, it is rare to buy local licensed chicken coops. The eggs are not raised with fishmeal, and the fishy smell is relatively small. The eggs will be better than those on the market. It's small, but it will be a little more fragrant, and it is loved by many local people who support it. Guanghua Farm added selenium (it is a component of the antioxidant enzymes glutathione peroxidase and thioredoxin reductase) to the farm's materials. The current production of eggs with selenium function makes the vegetables and fish beside Fish in ponds are rich in "active selenium", hoping to popularize health-care foods to benefit more people.
🌱 Supplier Products:
🛍 Product Information (Main) (English):
Binomial Name:Gallus gallus domestica
Chinese Name:石岐雞
Other Names:Shiqi Chicken
Product Description:The original meaning of three yellow chickens refers to chickens with yellow feathers, yellow beaks, and yellow feet, and the skin is also required to be yellow. This chicken is tender, crispy skin and soft bone, plump in fat and delicious. And now the so-called Sanhuang chicken does not refer to a particular breed, but a general term for high-quality broiler chickens with yellow feathers. The average weight of adult roosters is 2.0-2.5 kg and that of hens is 1.2-2.0 kg. Mainly distributed in Guangdong and Guangxi, Fujian, Jiangsu and Zhejiang, it is an authentic native chicken in China. It has been used as a tribute for the royal family as far back as the Qing Dynasty. The three-yellow chicken is delicious and tender, the skin is thin and crispy, the bone is delicate and the flavor is unique.
This type of chicken includes many varieties and is widely distributed. In Guangdong, there are mainly Sanhuangbeard chicken, Qingyuan chicken, Xinghua chicken, Zhongshan Shalan chicken, Yangshan chicken, Wenchang chicken and Huaixiang chicken. Shanghai's Pudong Chicken, Zhejiang's Xiaoshan Chicken, Beijing Oil Chicken, Fujian Putian Chicken, Shandong Shouguang Chicken, etc.
Variety:Domestic chicken breeds
Supply Season:There are supply throughout the year.
Storage Method:Store at low temperature. Refrigerate at 2-4 degrees Celsius for 2-4 days; freeze at -18 degrees Celsius or below
4-6 months. Before storing in the refrigerator, wrap it in plastic wrap, plastic box or plastic wrap to prevent moisture loss and affect the original flavor and taste.
#Should Be / Avoided:
It can be eaten by the general public. Women, especially pregnant women, those who are deficient in blood, deficient in liver and kidney, and weak in spleen and stomach should eat it.
*Edible Compatibility:
1. Chicken is eaten with ginkgo and lotus seeds, which is effective for women with frail body and those with a lot of leucorrhea. 2. People with diabetes and thirst can cook with yam, yellow flower and chicken. 3. Eat chicken and chestnuts together to help strengthen hematopoietic function, especially for old hens. 4. Chicken and ginseng are eaten together, especially suitable for the frail and malnourished people. 5. Chicken should not be eaten with carp, crucian carp, water fish, shrimp, sesame, chrysanthemum, onion and garlic. Chicken, sesame and chrysanthemum are easily poisoned when eaten together. 6. Cooking chicken with garlic will easily cause stagnation of gas and make the body uncomfortable. 7. Eating chicken with plums and rabbit meat will cause diarrhea. 8. Chicken and mustard will be on fire when eaten together.
Cooking Skills:Steam chicken: Steam the upper body and back for 15 minutes, turn it upside down and steam for 15 minutes, then turn off the heat and wait for 10 to 15 minutes without opening the lid. This approach is more slippery. Depending on the size of the chicken, add or subtract time. Pay attention to whether there is blood in the chicken spleen. Chicken soaking method (with chicken soup): the method is more complicated, you can ask experienced friends for advice.
Chicken oil, chicken broth and fat paste don't lose the good chicken taste
For steamed chicken dishes, it is advisable to leave the chicken oil and fat in the chicken, put it in a wok, use high heat to force out the fat, and fry the chicken with chicken oil. When frying the chicken, first fry the chicken skin side, and then fry the chicken On that side, the chicken skin is more crispy and the chicken taste is more fragrant.
As for the chicken oil and chicken broth used when steaming chicken, you can save the main dishes and cook noodles. The ingredients of the chicken oil match with the food, which can bring out the natural flavor. Locally raised chickens, the chicken oil is healthier than the general market.
Roast Chicken
Blow dry and burn more crispy
​The skill of roasting chicken is to ensure that the skin of the chicken is dry, so that the skin of the roasted chicken is crispy.
Make a sauce with maltose and white vinegar and spread it on the chicken skin, then let it air-dry indoors or freeze it in the refrigerator until the skin is dry. During the cooking period, apply a little oil and honey in batches to increase the crispiness and avoid drying out.
Notes:At present, three yellow chickens in Guangdong Province can be roughly divided into the following four categories according to their production performance and body size:
1. Guangdong local breeding farms, commonly known as soil breeders.
2. High-quality "soil-like" yellow chicken represented by Shiqiza and Yuehuang chicken.
3. Based on Shiqi mixed chicken, it has been improved, and its growth rate is relatively fast, commonly known as "medium-fast type" Sanhuang chicken.
4. "Fast large" Sanhuang chickens, represented by Yuehuang "882", are large in size, fast in growth, and contain a certain bloodline of broiler chicken breeds.
Dish:Braised Three Yellow Chicken.
Supply Period: There Are Supply Throughout The Year.
Suggested Eating Method:
Steamed chicken: Steam the upper body for 15 minutes, steam it under the back, and do not open the lid after turning off, wait for 10 to 15 minutes. This approach is relatively slippery. It depends on the time of chicken big and small. Pay attention to whether the chicken spleen is blood. Chicken soaking (with chicken soup): The practice is more complicated, you can ask experienced friends.
Chicken oil, chicken soup and fat ointment do not lose good chicken flavor
For steamed chicken dishes, you might as well leave the chicken oil and fat ointment in the chicken, put it in the cricket with a high fire, use chicken oil to fried chicken. On that side, the chicken skin was more crispy and the chicken flavor was more fragrant.
As for the chicken oil and chicken soup when steamed chicken, the main dishes and noodles can be left. The ingredients of chicken oil can bring out the natural aroma. The chicken and the chicken oil raised in the local area are healthier than the average market.
Roast chicken practice
Blow dry and burn more crispy
The skills of roast chicken are to ensure that the chicken skin is dry, and the cock of chicken is crispy.
Use maltose and white vinegar to adjust the sauce on the chicken skin, air dry or put in the refrigerator in the indoor, freeze it to the outer skin. Apply a little oil and honey during the burning period to increase the crispy and avoid drying.
🥗 Recipe (English Version):
Google Recipe 🔍 :

English CookPad 🍳 :

BBC Good Food 🥙 :