Description
Fascinating HK

🚚 The Fastest Delivery Time : 2-day delivery.
🐝 Supplier / Place Of Origin:Fascinating HK / Hong Kong
🔖 Certification: Accredited by Hong Kong Organic Certification Center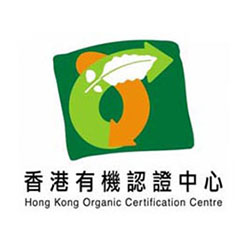 🌱 About the Producer / Supplier:
Fascinating is Hong Kong's leading and largest local fresh mushroom supplier. Our mushroom farm is located in Yuen Long, New Territories, covering an area of ​​78,000 square meters and equipped with advanced production technology from the Netherlands and Europe.
Although Hong Kong has scarce farmland and lacks raw materials for mushroom production, Fascinating (Hong Kong) Co., Ltd. has overcome these problems and can now maintain a production of more than 2 tons of mushrooms every day. The equipment they have is one of the most innovative and trusted in the industry, ensuring the highest quality, highest efficiency and best environment.
🌱 Supplier Products:
🛍 Product Information:
Binomial Name:Pleurotus ostreatus
Chinese Name:玫瑰菇
Other Names:Rose Mushroom
Product Description:Mushrooms are used extensively in cooking, in many cuisines (notably Chinese, Korean, European, and Japanese). Humans have valued them as food since antiquity.
Most mushrooms sold in supermarkets have been commercially grown on mushroom farms. The most popular of these, Agaricus bisporus, is considered safe for most people to eat because it is grown in controlled, sterilized environments. Several varieties of A. bisporus are grown commercially, including whites, crimini, and portobello. Other cultivated species available at many grocers include Hericium erinaceus, shiitake, maitake (hen-of-the-woods), Pleurotus, and enoki. In recent years, increasing affluence in developing countries has led to a considerable growth in interest in mushroom cultivation, which is now seen as a potentially important economic activity for small farmers.
Variety:Varieties of Mushroom
Xiu Zhen Mushroom
Xiuzhen mushroom, also known as phoenix-tailed mushroom, is a member of the genus Oyster mushroom. The immature mushroom body of phoenix-tailed mushroom contains a variety of nutrients, including high amounts of protein and carbohydrates. Inhibitory, and has immune properties.
Pleurotus eryngii
Pleurotus eryngii has a thick stalk, milky white color, and thick flesh. The stalk tastes like abalone and has a faint almond aroma, hence the name. The texture is fine and smooth, and it can be boiled, fried or fried.
Hongxi mushroom
The texture of Hongxi mushroom is sweet and crisp. The main ingredients are polysaccharides, rich in fiber, vitamin B complex, and low in fat and calories. It can improve immunity, and it can be eaten with different mushrooms, the effect is more divided; the mineral part is more unique in selenium and zinc, selenium has the effect of anti-oxidation and anti-aging, zinc is helpful for wound healing, and also helps to improve immunity and cancer prevention. When buying Hongxi mushrooms, it is better to choose a round, thick umbrella and dark color, and a white and elastic stem.
straw mushroom
Straw mushroom is an important tropical and subtropical mushroom. The Nutritional value of straw mushroom is very high, and it is a food that cannot be ignored by everyone. Straw mushrooms get their name because they often grow in wet and rotten straw. They are mostly produced in Guangdong, Guangxi, Fujian, Jiangxi, and Taiwan. They are the third largest cultivated edible fungi in the world.
The protein of straw mushroom contains 18 kinds of amino acids, of which the essential amino acids account for 40.47-44.47%. In addition, it also contains various mineral elements such as phosphorus, potassium, and calcium. The content of vitamin C in straw mushroom is high, which can promote the metabolism of the human body and improve the immunity of the body. It also has a detoxifying effect. When lead, arsenic, and benzene enter the human body, they can be combined with them to form anticorruption elements, which are discharged with urine.
Traditional Chinese medicine believes that straw mushrooms are cold in nature, sweet in taste, slightly salty, and non-toxic. Straw mushrooms can also eliminate food and heat, invigorate the spleen and replenish qi, clear heat, nourish yin and strengthen yang, increase milk, prevent scurvy, promote wound healing, protect liver and stomach, and enhance human immunity. It is an excellent food and medicine combination. Nutraceuticals.
White Elf Mushroom
Rich in elm mushroom polysaccharides, amino acids, vitamin B group, folic acid, calcium, phosphorus, and non-metallic element selenium.
Abalone Mushroom
Abalone mushroom, also known as Taiwan oyster mushroom, is rich in nutrients, thick in meat, unique in flavor, and contains 8 kinds of essential amino acids for human body. Abalone mushroom is a wood rot type mushroom, but its ability to decompose wood is weak. The main raw materials for cultivating abalone mushrooms include cottonseed hulls, corncobs, miscellaneous sawdust, rice straw, bran, and corn flour, and the auxiliary materials include sugar and calcium carbonate. After rational preparation of these raw and auxiliary materials, various nutrients needed for the growth of the oyster mushroom can be satisfied.
Mushrooms
Mushrooms are known as "vegetable steak". Its protein content is much higher than that of ordinary vegetables and fruits, and it also includes 8 essential amino acids that cannot be synthesized by the human body and must be ingested from food. The amino acid composition ratio of protein is even better than that of beef. Mushrooms are rich in vitamins and cellulose, which can improve the body's immunity, benefit bone health, prevent constipation, and lower blood cholesterol levels.
coral mushroom
Coral mushroom, also known as golden mushroom, is delicate and lovely in appearance, has a light creamy fragrance, and is rich in mineral zinc.
The purine value content of coral mushroom is the lowest among the mushrooms, even lower than the staple food white rice, and even gout patients can eat it with peace of mind. Contains polysaccharides and rich in zinc. And the content of phosphorus, potassium, and sodium is quite low, all of which are better than the intake standards for kidney patients.
Willow Mushroom
Willow pine mushroom is also called white willow pine mushroom or leaf tree mushroom. Willow pine mushroom is rich in lipids and alcohols. The lack of lysine, etc., can reduce the content of cholesterol in the blood and strengthen the liver function. It has the advantages of low fat and high protein. It contains a lot of fiber and will not rot after a long time of frying. It is a standard high-fiber mushroom. The high amount of fiber can stimulate gastrointestinal motility and eliminate constipation, and help prevent rectal and colon cancer.
Mushrooms have many benefits. They are cheap and have super high Nutritional value. Mushrooms contain a lot of minerals, and the protein content is between vegetables and meat, so they are more nutritious and satisfying than ordinary vegetables. , is also a source of protein intake for vegetarians!
Because mushrooms are low in fat, low in calories, and rich in dietary fiber, they can help eliminate constipation, inhibit excess fat absorption, slow down digestion, inhibit blood sugar levels, lower cholesterol, and protect blood vessels. Most of the fat contained is unsaturated fatty acid, so it is less burdensome to the human body. You might as well take more mushrooms in your daily life, they are delicious, versatile and nutritious.
Supply Season:There are supply throughout the year
Storage Method:Do not clean the fresh mushrooms. Put it in a fresh -keeping bag with paper and put it in a refrigerator. You can save it for several days. The dry goods mushrooms can be placed in a sealing food box and placed in a cool and cool place.
#Should Be / Avoided:
There are no literature reports.
*Edible Compatibility:
Matching
Appropriate effect
Chicken Brain Puzzle
Broccoli Boosts Immunity
Pork Liver Tonifying Qi
Cooking Skills:Mixed mushroom stir-fry
packed full of texture, this mixed mushroom stir-fry is cooked in a fragrant asian sauce to create a flavour-packed vegetarian dish in no time at all. Serve with steamed rice or on the side of your favourite meat dish for a complete meal.
Ingredients
mixed mushroom stir-fry
100 gram shimeji mushrooms
100 gram shiitake mushrooms
100 gram enoki mushrooms
100 gram oyster mushrooms
2 tablespoon vegetable oil
2 green onions, finely sliced
2 teaspoon finely grated ginger
2 teaspoon soy sauce
1 teaspoon sesame oil
method
mixed mushroom stir-fry
1 slice shiitake, shimeji and enoki mushrooms into smaller clumps. Halve oyster mushrooms.
2 In a wok, heat vegetable oil on high. Add onions, shiitake, shimeji and oyster mushrooms, ginger, soy sauce and sesame oil. Stir-fry 2 minutes on high, until mushrooms are tender. Stir in enoki mushrooms and cook for 1 minute. Serve.
Notes:
Dish:
Sautéed Mushrooms in Butter
Pre -order once a week. The supply depends on the delivery situation, or it will be shipped separately.
🥗 Product Category (English): Rose Mushroom
Google Recipe 🔍 :

English CookPad 🍳 :

BBC Good Food 🥙 :

🔅 Remark:
☘️ Preserve vegetables
1. Leafy vegetables and softer vegetables, if packaged, should be placed in the cold box in the original package;
2. Organic Vegetables are more prone to spoilage if they have water droplets. Put the vegetables in a ventilated place to dry or wipe off the water vapor, then wrap the vegetables in slightly damp newspaper and put them in a plastic bag before refrigerating. ;
3. Organic vegetables do not use preservatives or special treatments. Vegetables are generally stored for three to five days. Some vegetables will decompose enzymes, so they should be eaten as soon as possible.
☘️ How to wash vegetables
Special attention: The dishes, especially small flowers and broccoli, are best soaked in the water to remove residual pesticides (this is organic farm, but will have, but not chemical, except to Re-generative Farm). It is recommended to use our vegetables and vegetables environmentally friendly cleaner
Dish Drops
for 3 to 5 minutes to eliminate residuals, sand and dust.
1. Wash vegetables before cooking to keep them fresh;
2. It is not advisable to soak the vegetables for too long, and they should be washed first and then cut to avoid the loss of vitamins;
3. Washing vegetables with dilute salt water or Dish Drop can easily remove vegetable insects;
4. Cut vegetables with a stainless steel knife to reduce vitamin loss;
5. Vegetable leaves contain a lot of nutrients, so you should avoid shredding, chopping or grinding the leaves;
6. Immediately after cutting, to avoid the loss of vitamins due to air oxidation.