Description
Fascinating HK

🚚 The Fastest Delivery Time : 2-day delivery.
🐝 Supplier / Place Of Origin:Fascinating HK / Hong Kong
🔖 Certification: Accredited by Hong Kong Organic Certification Center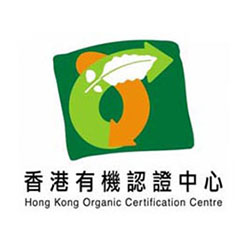 🌱 About the Producer / Supplier:
Fascinating is Hong Kong's leading and largest local fresh mushroom supplier. Our mushroom farm is located in Yuen Long, New Territories, covering an area of ​​78,000 square meters and equipped with advanced production technology from the Netherlands and Europe.
Although Hong Kong has scarce farmland and lacks raw materials for mushroom production, Fascinating (Hong Kong) Co., Ltd. has overcome these problems and can now maintain a production of more than 2 tons of mushrooms every day. The equipment they have is one of the most innovative and trusted in the industry, ensuring the highest quality, highest efficiency and best environment.
🌱 Supplier Products:
🛍 Product Information:
Binomial Name:Agaricus bisporus (Lange) Singer
Chinese Name:珊瑚菇種植屋
Other Names:Coral Mushroom Planting House
Product Description:This kind of mushroom food in various colors has always been the daily mushroom food of Europeans and is still popular today.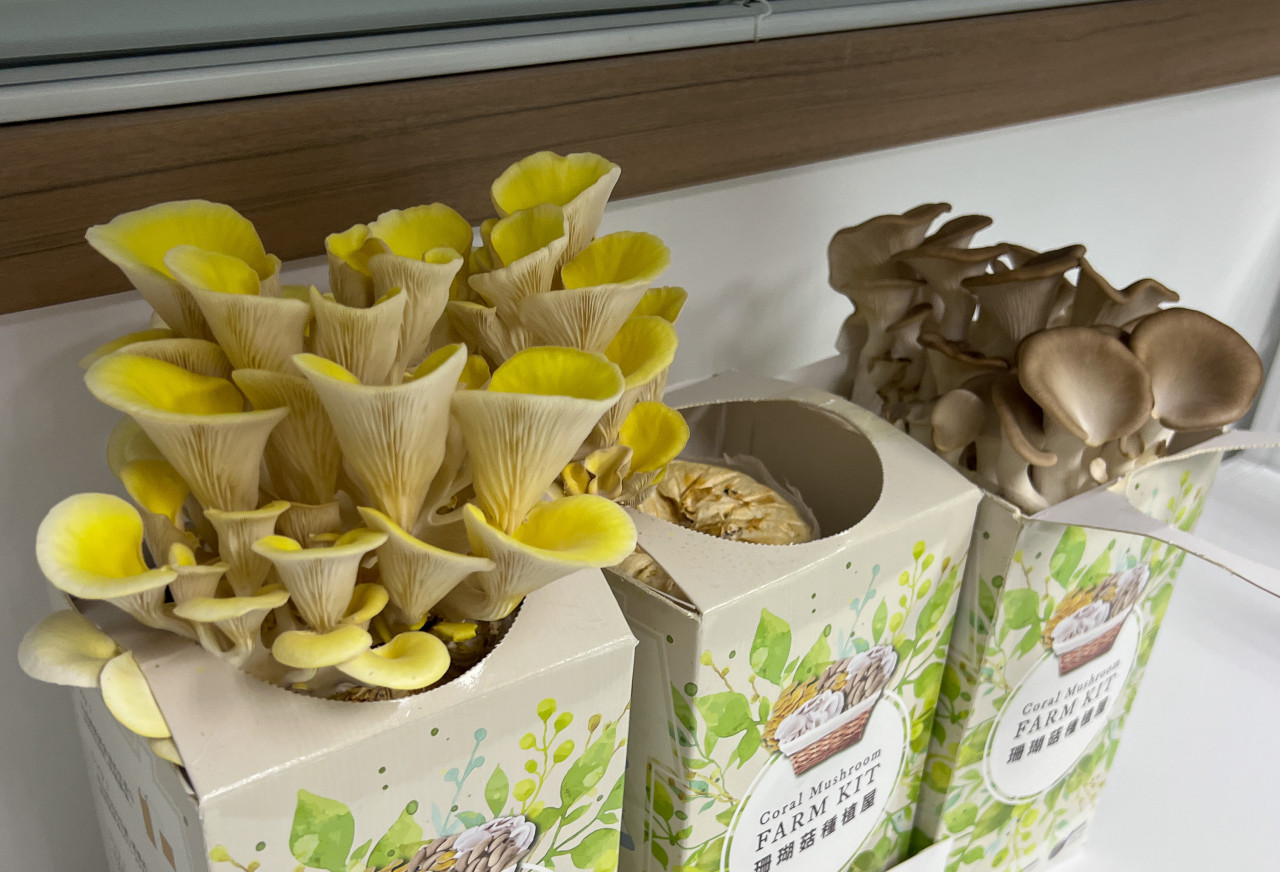 Coral mushrooms grown on straw compost are white in color and can be eaten raw when fresh. Coral mushrooms are one of the few edible mushrooms that can be eaten raw. Under normal circumstances, the injured incision will turn light reddish brown. If the bruise or injury does not change color, it may be that the mushroom body has been bleached.
Nature and flavor: Sweet, cool in nature. Morphological characteristics: Fruiting bodies are medium in size. The cap is 5-12cm in diameter, hemispherical and flat at first, then flattened. The cap is thick, the edges are involute, smooth, white when young, and light yellow when dry. The fungus flesh is white and thick. The gills are pink at first, then turn brown and become free. The stipe is cylindrical, white, solid or soft inside. The bacterial ring is membranous and easy to fall off. Spores elliptical. Ecological habits: It grows in grasslands, fields or roadsides in spring, summer and autumn, and is now mostly cultivated artificially. Nutritional content: The fruiting body is rich in protein, mushroom polysaccharides, a variety of amino acids, and 2-r-diphenylcarboxylate contained in the mushroom. In addition, there are 5'-cytidylic acid (5'-CMP), 5'-adenylic acid (5'-AMP), 5'-guanylic acid (5'-GMP) and 5'-uridylic acid (5 '-UMP). Therapeutic value: This product contains a variety of enzymes, such as maltase, trypsin and tyrosinase, etc., so it helps digestion and lowers blood pressure. After the quinone compounds of mushroom polysaccharides are combined with sulfhydryl groups, they indirectly inhibit the activity of cancer cells.
Native to Europe. Cultivation began in Paris, so it is also called Paris mushroom. China only began to cultivate it in the past fifty years.
wild mushrooms
Variety:Coral mushrooms are the most commonly cultivated mushrooms in the world, but the quality is still better than those produced in Europe.
Supply Season:annual.
Storage Method:Planting steps:
1. First tear open the growth opening on the top of the box along the dotted line and cut the plastic bag of the mushroom.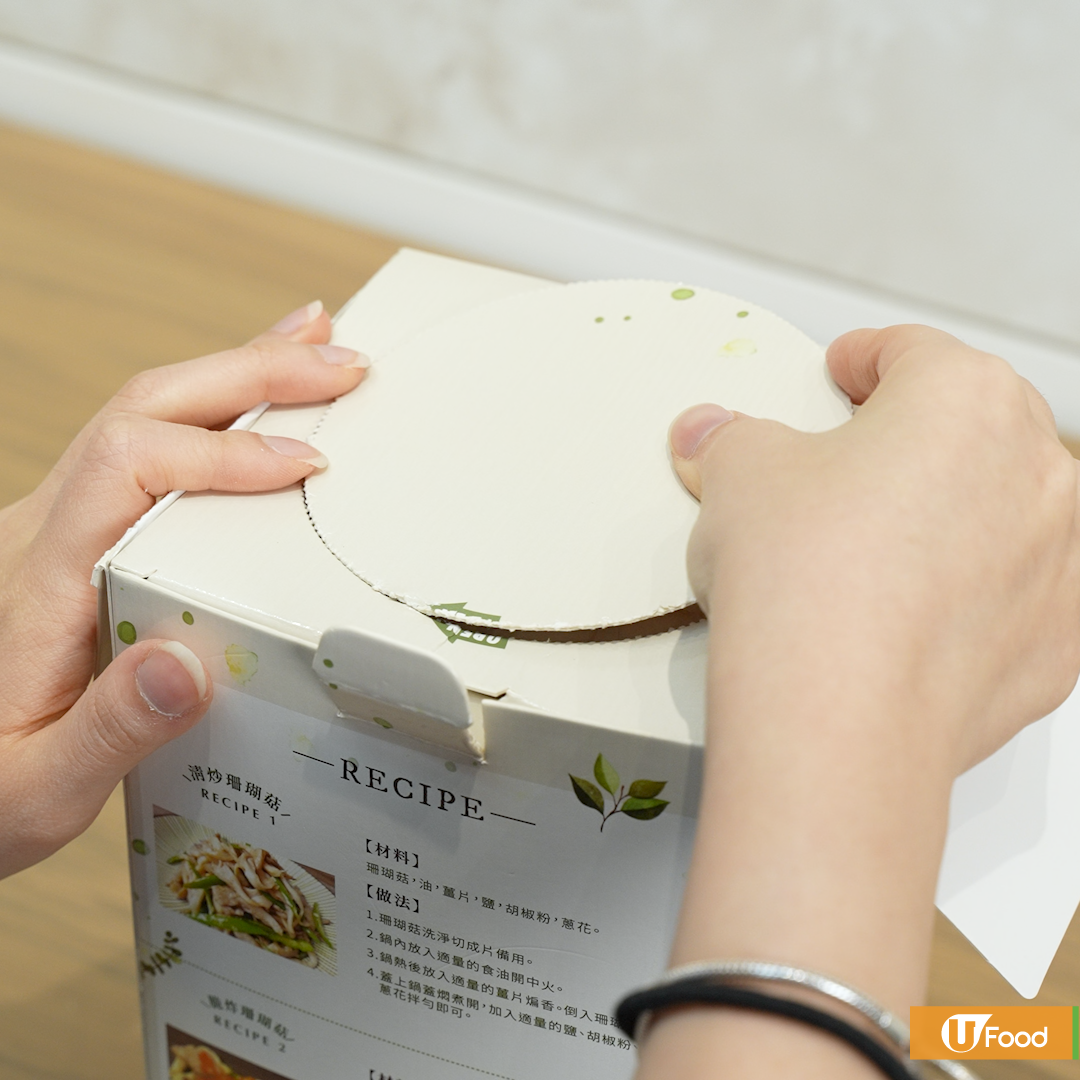 2. Place the grow house in a cool location, about 10-25°C.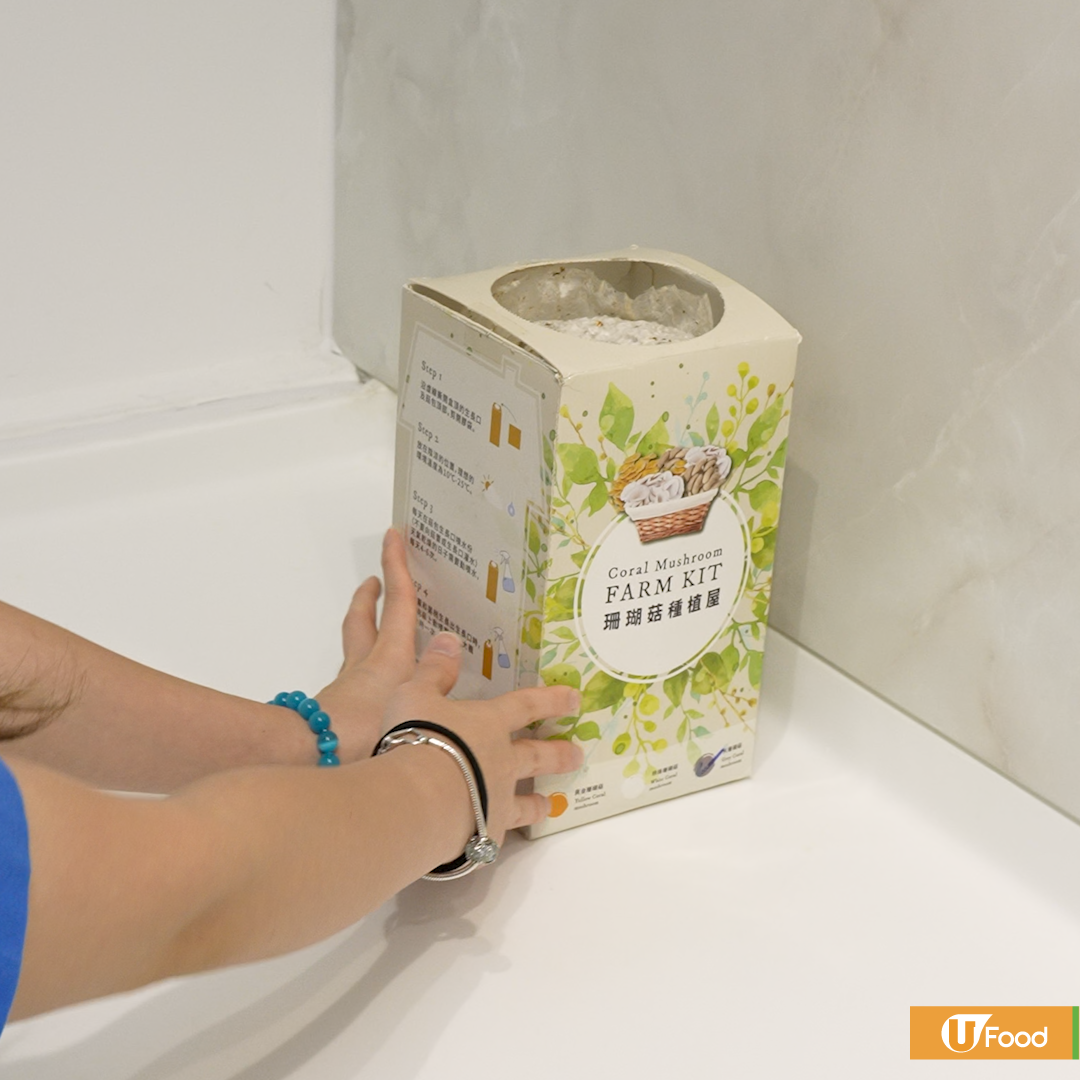 3. Spray water at the growth port of the mushroom bag every day, about 4-6 times a day.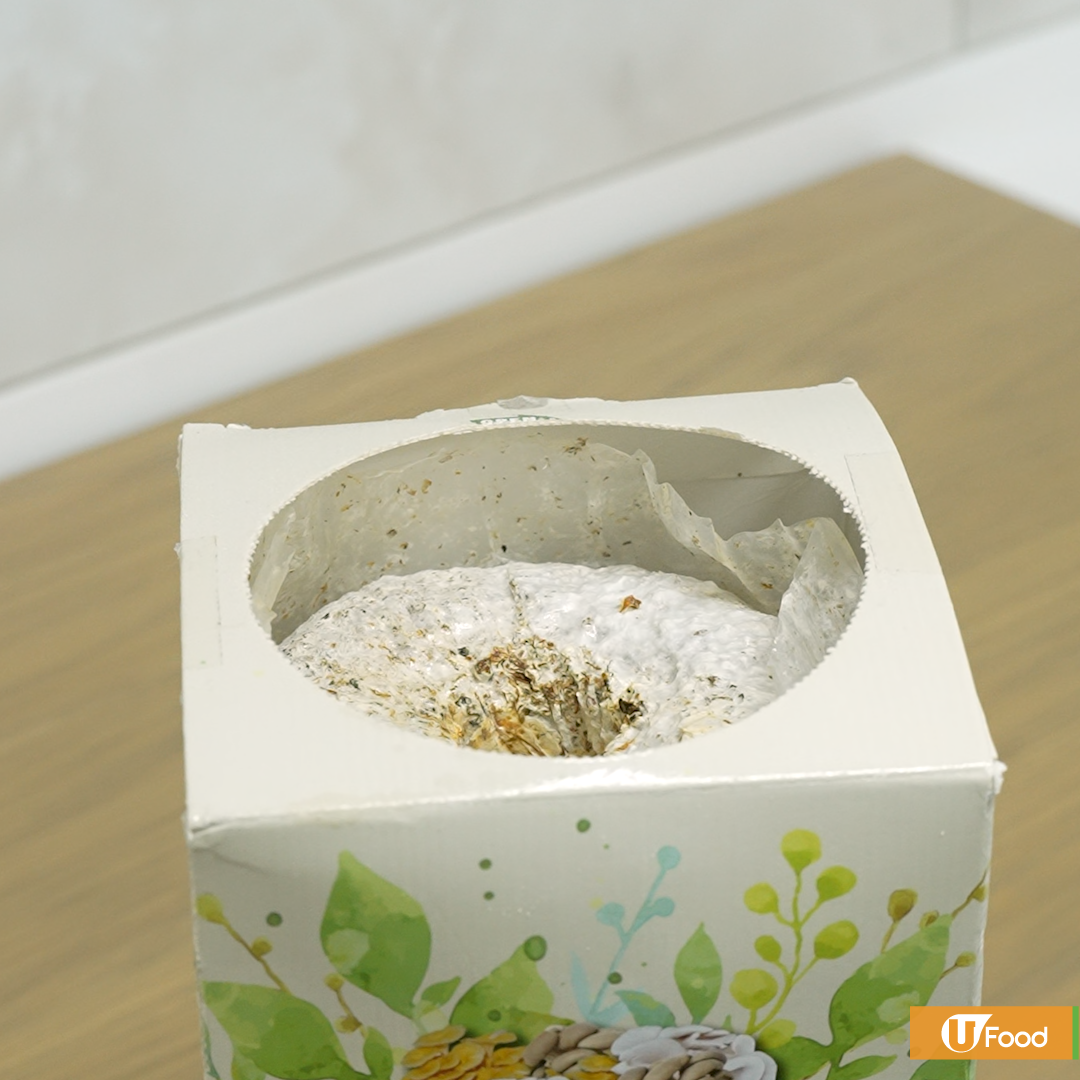 Growth process:
After 10 days, 3 models of coral mushroom cultivation houses were installed, and only 1 model failed. The mushrooms have grown very mature and can be cooked after being picked!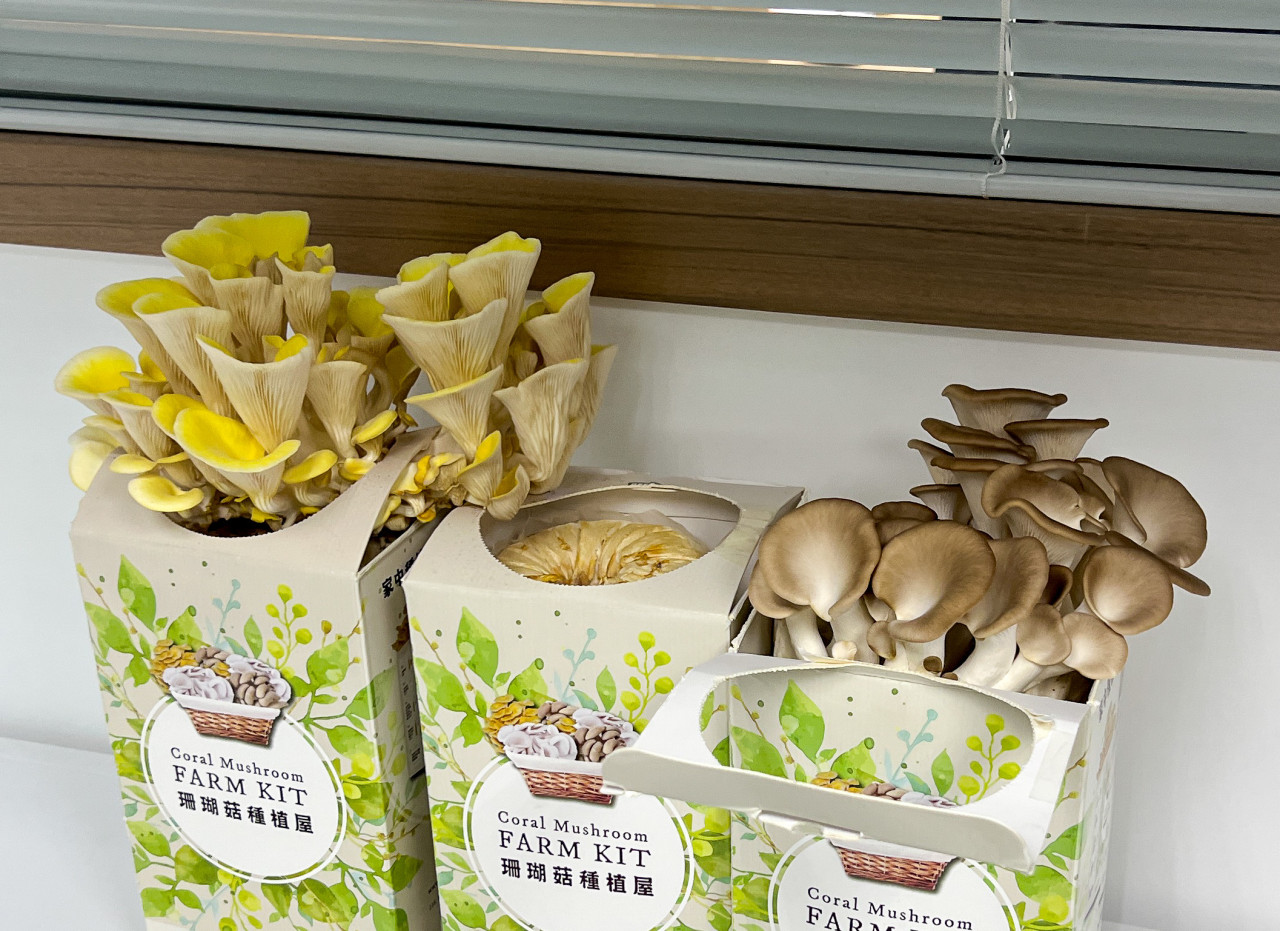 After picking, you can continue to spray water and continue planting.
#Should Be / Avoided:
There are no literature reports.
*Edible Compatibility:
Matching
Appropriate effect
Chicken Brain Puzzle
Broccoli Boosts Immunity
Pork Liver Tonifying Qi
Cooking Skills:Preparation before cooking: Trim the stems, clean the bottom of the mushroom caps, and cut into thick slices. Depending on the dish, you may need to drain the mushrooms first. The edible part is the fruiting body of the coral mushroom. This product has thick meat and delicious taste, and is suitable for a variety of cooking methods. However, it was mostly used in Western dishes in the past. Recently, due to artificial cultivation and mass production, it is now commonly used at home.
Coral Mushroom Scrambled Egg
First, wash the coral mushrooms and tear them into strips, add ginger slices and Shaoxing wine and blanch them in water, take them out and set aside; add oil in a hot wok, add salt to the eggs and stir-fry until tender. Finally, add the coral mushrooms and green onions and stir-fry for a few times.
Notes:1. The caps of this product are white (Hawaiian species), cream (Columbia species) and brown (Bohemian species). The artificial cultivation is mostly white, and the Hong Kong market is also sold in white For many. 2. There are also large portabello mushrooms on the market, also known as brown open umbrella mushrooms, barbecue mushrooms, and treasure mushrooms. Mushrooms have large heads and thick flesh. The diameter of the top of the mushroom is generally 10-15 cm. Most of them are eaten after grilling. In the past, most of them came from the Netherlands and the United States. Now they are also artificially planted in the Mainland.
Dish:
White mushroom tomato stewed chicken nuggets, double tomato stuffed big mushrooms.
Pre -order once a week. The supply depends on the delivery situation, or it will be shipped separately.
🥗 Product Category (English): Coral Mushroom Planting House
Google Recipe 🔍 :

English CookPad 🍳 :

BBC Good Food 🥙 :

🔅 Remark:
☘️ Preserve vegetables
1. Leafy vegetables and softer vegetables, if packaged, should be placed in the cold box in the original package;
2. Organic Vegetables are more prone to spoilage if they have water droplets. Put the vegetables in a ventilated place to dry or wipe off the water vapor, then wrap the vegetables in slightly damp newspaper and put them in a plastic bag before refrigerating. ;
3. Organic vegetables do not use preservatives or special treatments. Vegetables are generally stored for three to five days. Some vegetables will decompose enzymes, so they should be eaten as soon as possible.
☘️ How to wash vegetables
Special attention: The dishes, especially small flowers and broccoli, are best soaked in the water to remove residual pesticides (this is organic farm, but will have, but not chemical, except to Re-generative Farm). It is recommended to use our vegetables and vegetables environmentally friendly cleaner
Dish Drops
for 3 to 5 minutes to eliminate residuals, sand and dust.
1. Wash vegetables before cooking to keep them fresh;
2. It is not advisable to soak the vegetables for too long, and they should be washed first and then cut to avoid the loss of vitamins;
3. Washing vegetables with dilute salt water or Dish Drop can easily remove vegetable insects;
4. Cut vegetables with a stainless steel knife to reduce vitamin loss;
5. Vegetable leaves contain a lot of nutrients, so you should avoid shredding, chopping or grinding the leaves;
6. Immediately after cutting, to avoid the loss of vitamins due to air oxidation.