Description
A LA CARTE

🚚 The Fastest Delivery Time : 2-day delivery.
🐝 Supplier / Place Of Origin:A LA CARTE / Italy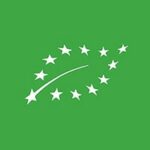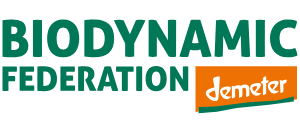 Organic European, Biodynamic & Sustainabie Agriculture certifications
🌱 About the Supplier:
We select our suppliers for the love they put in their products,
seeking the best quality while respecting traditional production methods.
Most of them are family owned, of human size. We value the direct collaboration with them.
By buying directly at the source, we are proud to contribute to the local economy,
while ensuring that, ultimately, our clients get the most tasty and fresh products at the best prices.
All our farmers follow specific certifications minimizing the use of chemicals. From sustainable agriculture ''Agriculture Raisonnee'' (AR) to Organic certified ''Agriculture Biologique'' (AB), these guarantees that the fruits delivered to you a safe and healthy.
🌱 Supplier Products:
🛍 Product Information:
Binomial Name:-
Chinese Name:波倫塔 | 粟米粥
Other Names:Polenta | Mush
Product Description:Polenta itself is a transliteration of the word, also intentionally translated as polenta or polenta. In English-speaking countries, it is called mush. An Italian storecupboard staple, polenta has its roots in the peasant cuisine of northern Italy. It's made by grinding corn into flour, or meal. It has a rich yellow, yolk-like colour, and has a slightly sweet flavour.
Polenta (/pəˈlɛntə, poʊˈ-/, Italian: [poˈlɛnta]) is a dish of boiled cornmeal that was historically made from other grains. The dish comes from Italy. It may be allowed to cool and solidify into a loaf that can be baked, fried, or grilled.
Place of origin Northern and Central Italy
Main ingredients Yellow or white cornmeal, liquid (water, soup stock)
High quality Italian corn, is carefully ground for this polenta. The delicate steam cooking guarantees the flavor of traditional polenta and quick preparation in just three minutes.
Usage:
Polenta ready in 3 min.
Ingredients:
Precooked yellow corn flour.
Polenta porridge with lentils (bottom) and cotechino sausage (top)
polenta derives from earlier forms of grain mush (known as puls or pulmentum in Latin) that were commonly eaten since Roman times. Before the introduction of corn (maize) from America in the 16th century, polenta was made from starchy ingredients like farro, chestnut flour, millet, spelt, and chickpeas.
Polenta was brought to the south of Brazil by Italian immigrants in the late 19th century and has become an important part of Italian-Brazilian culture and identity in the states of Rio Grande do Sul, Santa Catarina and Paraná. The fried version, though, has become popular even in other regions that didn't receive Italian migration and is a popular snack and finger food in bars across the country.
Variety:Instant polenta and slow-cooked polenta
similar to polenta, Mămăligă is a porridge made out of yellow maize flour, traditional in Romania, Moldova, Western Ukraine and among Poles in Ukraine, the Black Sea regions of Georgia and Turkey, and Thessaly and Fthiotis, in Greece. It is traditional also in Italy, Switzerland, Slovenia, Croatia, Brazil, with the name polenta.
Supply Season:There are supply throughout the year.
Storage Method:
#Should Be / Avoided:
There are no literature reports.
*Edible Compatibility:
It replaces pasta, rice or potato. The fried era wrapped chicken or fish for bread crumbs.
In many parts of northern China, this kind of food is commonly called corn paste. Corn powder and millet are often cooked into porridge.
Cooking Skills:Polenta takes a long time to cook, simmering in four to five times its volume of watery liquid for about 45 minutes with near-constant stirring; this is necessary for even gelatinization of the starch. Some alternative cooking techniques have been invented to speed up the process or not require constant supervision. Quick-cooking (pre-cooked, instant) polenta is widely used and is prepared in just a few minutes; it is considered inferior to polenta made from unprocessed cornmeal and is best eaten after being baked or fried.
In his book Heat, Bill Buford talks about his experiences as a line cook in Mario Batali's Italian restaurant Babbo. Buford details the differences in taste between instant polenta and slow-cooked polenta and describes a method of preparation that takes up to three hours but does not require constant stirring: "polenta, for most of its cooking, is left unattended. ... If you don't have to stir it all the time, you can cook it for hours—what does it matter, as long as you're nearby?" Cook's Illustrated magazine has described a method using a microwave oven that reduces cooking time to 12 minutes and requires only a single stirring. In March 2010, it presented a stovetop, near-stir-less method that uses a pinch of baking soda (an alkali), which replicates the traditional effect.
Notes:There are no literature reports.
Dish:
Minced Beef and Polenta
Polenta served in traditional way on round wooden cutting board
Polenta with tomato sauce
Fried polenta is a popular chicken side dish in Brazil.
Polenta Stock
This product is imported from foreign countries. The supply depends on the delivery situation. It may be insufficient or out of stock!
Suggested Serving Method:
Cooking time
The corn porridge needs to be cooked for a long time. It needs to be boiled with four to five times the volume of water for about 45 minutes when it is almost continuously stirred. This is necessary for the uniformity of starch. People have invented some alternative cooking techniques to speed up this process or no need to supervise. Quickly cooking (pre -cooked,) corn porridge is widely used, and it can be prepared in just a few minutes; it is considered to be as good as corn porridge made from unprocessed corn flour. It is best to eat it after baking or frying.
Bill Buford tells his experience in the Italian restaurant in Mario Batali in his "Heat" book. Baford introduces the taste difference between instant corn porridge and slow -cooked corn porridge, and describes a preparation method that requires up to three hours but does not need to be stirred. No one is in charge. ... If you don't have to stir it all the time, you can cook for a few hours -what is the relationship between this, as long as you are nearby? " Methods shorten the cooking time to 12 minutes, and only need to be stirred once. In March 2010, it proposed a method that had no need to stir on the stove, and used a small amount of baking soda (a kind of alkali) to copy the traditional effect.
🥗 Product Category (English):
Google Recipe 🔍 :

English CookPad 🍳 :

BBC Good Food 🥙 :