Description
A LA CARTE

🚚 The Fastest Delivery Time : 2-day delivery.
🐝 Supplier / Place Of Origin:A LA CARTE / Italy
🔖 Certification: Organic European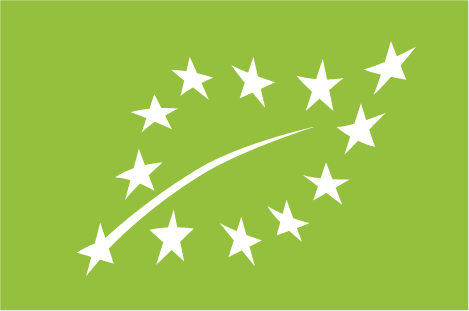 🌱 About the Producer:
We select our suppliers for the love they put in their products,
seeking the best quality while respecting traditional production methods.
Most of them are family owned, of human size. We value the direct collaboration with them.
By buying directly at the source, we are proud to contribute to the local economy,
while ensuring that, ultimately, our clients get the most tasty and fresh products at the best prices.
All our farmers follow specific certifications minimizing the use of chemicals. From sustainable agriculture ''Agriculture Raisonnee'' (AR) to Organic certified ''Agriculture Biologique'' (AB), these guarantees that the fruits delivered to you a safe and healthy. On top of the tests done by our farmers, we also perform our own chemical test upon each arrival of the fruits.
🌱 Supplier Products:
🛍 Product Information (Main) (English):
Binomial Name:Amygdalus comnnis, Prunus amygdalus
Chinese Name:杏仁 | 扁桃仁
Other Names:Almond
Product Description:In fact, 80% of the imported "almonds" commonly found in the Hong Kong market are American almonds, which are the fruits of American almonds. Badam actually comes from Badan City, Iran, and later spread to Xinjiang, China to develop new varieties, which are different from those produced in the United States. China has recorded "almond wood" as early as the Tang Dynasty. But now about 80% of the world's almonds are produced in California. The pink and white almond flowers that bloom at the end of February in the United States can stretch for millions of acres. American almonds are cross-pollinated and rely on the pollen dispersed by bees to ensure good harvests. After successful pollination, the tree will bear gray-green fruit.
At the end of summer, as the fruit matures and hardens, and gradually cracks, the cracks continue to grow, and the American almond is exposed, which is dried. As the harvest approaches in September every year, the shell is completely split, and the kernels in the shell are shaken to the ground by a machine and dried to become almond kernels. On the market, American almonds are mainly divided into two types: peeled and intact.
Originated in the Mediterranean region of Europe, and then expanded to Central and East Asian countries.
Variety:There are sweet almonds (P.dulicis var..dulcis), bitter almonds (P.dulicis var.amara), new almonds, etc.
Supply Season:Hong Kong is supplied throughout the year.
Storage Method:Almonds are best kept in an airtight container in a cool place. Almonds can be stored for several months at room temperature if the method is appropriate.
#Should Be / Avoided:
Almonds are listed as one of the recommended health foods by the United States Department of Agriculture (USDA) and are a good source of protein. A 2016 review of clinical studies showed that regular almond consumption may reduce the risk of heart disease by lowering levels of LDL cholesterol in the blood.
Suitable for: The general population can consume it. It is more suitable for people with respiratory problems; cancer patients and those undergoing chemotherapy after surgery; it is suitable for women with weak body and excessive leucorrhea, middle-aged and elderly people with white and turbid spermatorrhea, frequent urination and children with enuresis.
Breastfeeding mothers who are allergic to milk can use almond tea instead to help secrete breast milk. Some studies have shown that patients with coronary heart disease who regularly eat almonds are 50% less likely to develop angina than those who do not eat almonds.
Almonds are rich in boron and calcium, which are also beneficial in preventing osteoporosis in menopausal women. Almonds can regulate insulin and blood sugar levels, and are also one of the therapeutic products for impaired glucose tolerance and diabetes.
Contraindications: Use with caution for infants and those with yin deficiency, cough and diarrhea and loose stools. People with excess phlegm and excessive phlegm should not take it.
*Edible Compatibility:
Affordable: 1. Almonds and milk: Eat together can beautify the skin. Compatibility: 1. Almonds and chestnuts: Eating together can easily cause stomach pain. 2. Almonds, water chestnuts and pig lungs: eating together is not conducive to the absorption of protein. 3. Almonds and pork: Eating together can easily cause abdominal pain.
Cooking Skills:Almonds can be eaten in small amounts as a snack or chopped and sprinkled on other foods (eg, salads) to add flavor and texture to a food or meal.
Notes:Based on Chinese past references such as the English-Chinese Dictionary, Almonds
There are always three kinds of Chinese translations: almonds, almonds and almonds. Since China began to import Almond from the United States for the first time in the 1970s, in view of the fact that Almond
It is similar to Chinese almonds and is called "almonds" or "big almonds". Many years ago, the Chinese industry began to use "American almonds" to distinguish them from Chinese almonds. Wei has used more than 10 almonds on Chinese product packaging.
Year.
In addition to almond lake and almond milk in traditional dessert shops, Hong Kong-style tea restaurants have further developed American almond powder into frozen and hot almond cream. Abroad, there are also beverages made from American almonds to replace milk, especially suitable for vegetarians and those with lactose intolerance.
The famous souvenir almond cakes in Macau and Zhongshan used almond flour and mung bean flour as the main ingredients in the early years. In recent years, it has also been improved by adding almond wood particles from the United States to enhance the taste and flavor.
Dish:
Almonds are often eaten alone, raw, or roasted, but they are also an integral part of a variety of dishes. Almonds come in many forms such as whole almonds, sliced ​​almonds, and almonds ground into flour. Almond slices measuring approximately 2–3 mm (1 ⁄ 16 – 1 ⁄ 8 inches) are called "almond nuggets" and are used for decoration and other special purposes.
Almonds are a common addition to breakfast cereal or oatmeal.
Almond tea cake topped with sliced ​​almonds
Colomba di Pasqua, traditional Italian Easter bread
Danish tea cake covered with marzipan
dessert
Various classic sweets have almonds as their main ingredient. Marzipan was developed in the Middle Ages. Since the 19th century, almonds have been used to make bread, almond butter, cakes and puddings, candied desserts, frangipane pastries, nougat, biscuits (macarons, biscotti and qurabiya) and cakes (financiers, Esterházy torte )wait. Sweets and desserts.
marzipan
Marzipan is a smooth, sweet almond paste used in many beautiful cakes and desserts. The princess cake is covered with marzipan (similar to fondant), as is the Battenberg cake. In Sicily, sponge cake is covered with marzipan to make cassatella di sant'Agata and cassata siciliana, and the marzipan is dyed and worked into realistic fruit shapes to make frutta martorana. Pan de Cádiz, an Andalusian Christmas pastry filled with marzipan and candied fruits.
harvested almonds
blanched almonds
almond milk
Almonds can be processed into a milk substitute called almond milk; this nut has a soft texture, mild flavor, and light color (when peeled), making it an effective analogue of dairy products and a non-toxic alternative for lactose-intolerant people and vegetarians. Soybean selection. Raw almonds, warmed almonds, and lightly roasted almonds are suitable for different production techniques, some of which are similar to those of soy milk, while others do not use heat, resulting in raw milk.
Serving Method:
Almond is very healthy and is the perfect snack on the journey.
They are rich in healthy fat, fiber and protein and are important sources of many important nutrients and antioxidants.
The sweetness and smoky taste of these roasted almonds will make you want more -we say, continue.
此產品為外國進口,供應視乎到貨情況,有可以數量不足或缺貨!
Suggested Eating Method:
Almonds can be used as a small amount of snacks or chopped them on other foods (such as: salads), which can add the flavor and taste of food or food.
🥗 Product Category (English):
Google Recipe 🔍 :

English CookPad 🍳 :

BBC Good Food 🥙 :

🔅Remark:
Best Before: 24 May 2024