Description
Fromagerie Schafer
🚚 The Fastest Delivery Time : It takes 2-3 days.
🐝 Supplier / Place Of Origin:Fromagerie Schafer / Fribourg, Switzerland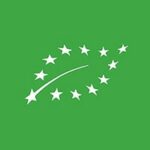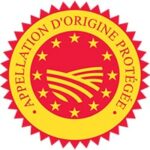 Organic European, appellation d'origine protégée (AOP)/Protected Designation of Origin (PDO)
🌱 About the Producer:
Our Classique is a delicate semi -hard cheese, suitable for various occasions, whether it is breakfast, breakfast, dinner or simple snacks; as desserts on sandwich or cheese boards. The original cheese texture is soft and delicate, from ivory color to pale yellow, the taste is mild and pure, with slightly spicy, and it has always been very popular. Silver medal of the World Championship Cheese Contest in 2022!
🌱 Supplier Products:
🛍 Product Information:
When cheesemaker Ewald Schafer took over the village dairy in Cressier, Switzerland in 1993, the facility had been producing exclusively Emmentaler for years. However Emmentaler did not come from this region. He decided to phase out its production and instead create a Swiss original cheese unique to his small dairy. By 1998 he'd stopped making Emmentaler, and production of Mont Vully was in full swing. He continues to produce this cheese in his familial cheesemaking facility.
Ewald Schafer uses local unpasteurised milk to make this creamy, medium-strength semi-hard cheese before maturing it in their own maturing rooms. Mont Vully Noir has a soft, delicate texture and a paste that can range from ivory to pale yellow. This cheese offers a slightly piquant flavor with subtle fruit notes.
You can taste this cheese with a dry red wine like a pinot noir!
🔸 Supplementary Information:
Pre -order once a week. The supply depends on the delivery situation, or it will be shipped separately.
👩🏻‍🍳 Suggested Serving:
🍷 Wine Pairing: Red Wine (Pinot Noir)
🥗 Product Line:
Semi Hard Cheese
🔅 Remark:



Can be stored in the fridge for two to three weeks after being opened.
🚚 Supply Period:
Annual supply
Cheese Pairing Chart cheese matching table