Description
Cooperative de Yenne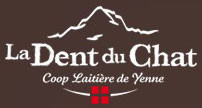 🚚 The Fastest Delivery Time : It takes 2-3 days.
🐝 Supplier / Place Of Origin:Cooperative de Yenne / Savoie, France
🌱 About the Producer:
In order to maintain the authenticity of the product, Yenne Porte de Savoie's dairy cooperative combines rich cheese manufacturing and mature traditions with the use of modern tools.
Over the years, we have been using quality methods to control all production stages from milk collected to cheese delivery. Extraordinary guarantee of product quality and safety.
Organic departments have also developed to 10%of each liter of milk every year. Tommette, Meule, Raclette and Gruyère de Savoie are all from the company, with an ECOCERT certified AB logo.
🌱 Supplier Products:
🛍 Product Information:
Rated 5.00 out of 5.00
Provencal Herbs Coating.
The Cailladou is a white garlic Tomme coated with Provencal herbs, produced in the Alps, a mountainous region well known for its diverse cheese production. It has a fresh soft tangy taste and a rather elastic texture. The garlic and herbs give it a distinctive aromatic and lasting flavour. Cut in small dices and serve as an aperitif or in a salad.
🔸 Supplementary Information:
Pre -order once a week. The supply depends on the delivery situation, or it will be shipped separately.
👩🏻‍🍳 Suggested Serving:
🍷 Wine Pairing:
Red Wines (Beaujolais)
White Wines (Pouilly Fume, Sancerre)
🥗 Product Line:
Semi Soft Cheese
🔅 Remark:




Keep it in the fridge after opening wrapped in cheese paper.
🚚 Supply Period:
Annual supply
Cheese Pairing Chart cheese matching table