Description
Margot Fromages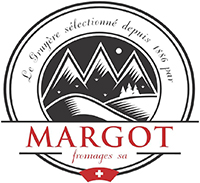 🚚 The Fastest Delivery Time : It takes 2-3 days.
🐝 Supplier / Place Of Origin:Margot Fromages / Valais, Switzerland
🌱 About the Producer:
Margot Fromages has been operating cheese dealers since 1886. At first, it was specially engaged in the production and aging of Gruyer cheese, and then expanded to various Swiss specialty products. Margot Fromages is willing to share love for traditional and cheese, and is proud of always pursuing excellence.
Margot Fromages is headquartered in Ivele Donglaiban, Wozhou, Switzerland.
🌱 Supplier Products:
🛍 Product Information:
Rated 4.50 out of 5 based on 2 customer ratings (2 customer reviews)
Another Raclette cheese? This one stands out!
The canton of Valais is situated in the heart of the Swiss Alps shaped by powerful mountains and gentle valleys; eternal glacial ice and rippling mountain streams. Melting cheese was known in the Valais back in 1574. However, raclette wasn't officially named as such until 1874. Raclette du Valais AOP has had a protected designation of origin since 2007 and was recognised as a Swiss culinary heritage in 2008.
The rich flora of the Valais mountain and alpine regions, the Mediterranean climate and the traditional processing all lend the Raclette du Valais AOP its unique fresh and tangy flavour and is only made with Hérens cow's milk, a cow breed that is only raised in Valais. Raclette du Valais is a semi-hard, full-fat creamy and aromatic cheese; produced with plenty of love and dedication.
🔸 Supplementary Information:
Pre -order once a week. The supply depends on the delivery situation, or it will be shipped separately.
👩🏻‍🍳 Suggested Serving:
🍷 Wine Pairing: White Wines (Sancerre, Riesling, Apremont)
🥗 Product Line:
Semi Hard Cheese
🔅 Remark:



🚚 Supply Period:
Annual supply
Cheese Pairing Chart cheese matching table