Description
Yunnan Organic Certified Vegetables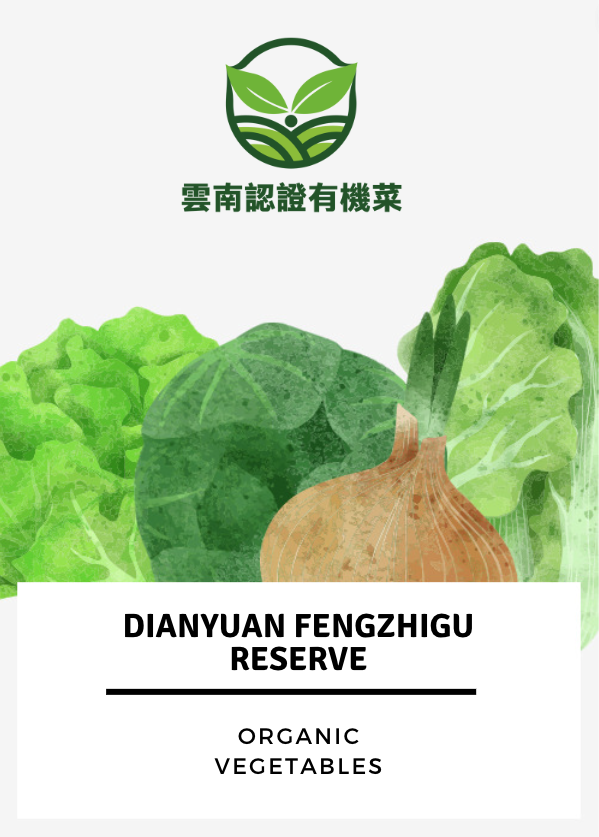 🚚 The Fastest Delivery Time : On Tuesday, Thursday, Saturday, arrived.
🐝 Supplier / Place Of Origin:Yunnan Organic Certified Vegetables / Yunnan
🔖 Certification: Organic certification by China and Canada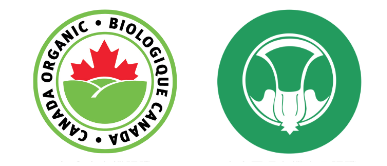 🌱 Producer Introduction:
Yunnan Kunming Organic Vegetable Farm is located in Dianyuan Wind Valley Reserve, Panlong District, Kunming City, Yunnan, where the soil is fertile and the water source is clean; the requirements for environmental governance in the area are strict. Taking into account both the ecological environment and economic development, the farm strictly abides by organic standards, and there is no agricultural pollution. The organic vegetables grown in the protected area are particularly sweet and delicious.
The unique climate of Yunnan
Yunnan has a good climate and abundant sunshine, with an average temperature of 14.9°C, a maximum temperature of 31.5°C, and a minimum temperature of -7.8°C; the rainy season is mainly concentrated in May to September; the relative humidity is 76%. The plateau in Panlong District is about 1891m above sea level, and gradually decreases from north to south in a ladder shape. The altitude is between 1500m and 2800m, which is most suitable for planting diversified vegetables.
get two-factor authentication
Because the certification standards in China and Hong Kong are different and uneven. In view of this, hoping to gain the recognition and trust of consumers, organic vegetables in Kunming, Yunnan have obtained dual certification: domestic organic certification and Canadian organic certification.
In 2016, the Consumer Council conducted a random inspection of pesticide residues, all of which were zero; for many years, there were no pesticide residues after random inspections by our customers.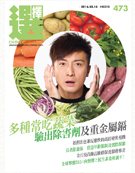 🌱 Supplier Products:
🛍 Product Information (Main) (English):
Binomial Name:Nelumbo nucifera Gaertn.
Chinese Name:蓮藕
Other Names:Lotus Root
Product Description:Lotus root is the underground or water rhizome of the lotus of the water lily family. It is slightly sweet and refreshing. It can be eaten raw or in dishes. The rhizomes contain large cavities with distinctive patterns in cut cross-sections. Lotus roots retain their crispness even after being cooked. Its medicinal value is high, and it is most suitable for the infirm and sick, as well as women, children, old and young. As early as the Xianfeng period of the Qing Dynasty, lotus root was designated as an imperial meal product. Lotus root has the function of relieving heat and clearing away heat, and it is a good food for summer.
Native to India and later introduced to China. Now born in tropical and subtropical regions, but those from Zhejiang Province are the best.
Variety:Lotus root is divided into safflower lotus, white flower lotus and twist lotus root. Generally, the higher quality lotus root is divided into safflower lotus root and white flower lotus root.
Safflower lotus root: The outer skin is brownish yellow, the lotus root shape is slender and long, and it contains a lot of starch. The raw lotus root tastes bitter and astringent.
White Flower Lotus: The skin is smooth and silvery white, with a large body shape and tender meat. The raw lotus root tastes sweet and is usually used for stir-frying. Twist lotus root: The quality is average, the appearance is rough, pink, and contains a lot of starch.
Supply Season:After the autumn to the end of the year, it will be rich in season. The summer noodles are more crispy, while the Qiuyu tastes soft.
Storage Method:Wrap the whole lotus root in damp newspaper and store it in a cool and ventilated place or in a vegetable and fruit cabinet in a refrigerator. It can be stored for about 7 days. If it has been cut, wrap the cut with plastic wrap and put it in the vegetable and fruit cabinet of the refrigerator. Because the cut face is easy to rot, it should be eaten as soon as possible.
#Should Be / Avoided:
Appropriate: lotus root has a high iron content, so patients with iron deficiency anemia should eat more.
Lotus root is also rich in vitamin K, which has the effect of constricting blood vessels and stopping bleeding, which is very suitable for mothers. Lotus root is also beneficial to patients with loss of appetite, pneumonia, and enteritis.
Taboo: Due to the cool properties of lotus root, it has the effects of clearing heat and quenching thirst, hemostasis and resolving phlegm, nourishing the stomach and nourishing yin. Because of its cold nature, mothers should not eat it too early, usually 1-2 weeks after giving birth.
*Edible Compatibility:
Affordable: When stewing lotus root, add some rock sugar, which not only tastes fragrant and delicious, but also has the effect of strengthening the spleen, appetizing, and stopping diarrhea. Lotus root should also be eaten with mung bean. It has the effects of strengthening the spleen and stomach, soothing the liver and gallbladder, clearing heat and nourishing blood, and lowering blood pressure, which is helpful for patients with liver and gallbladder diseases and hypertension. Xiang Ke: No literature report.
Cooking Skills:Avoid using iron when cooking lotus root because the tannin chemicals in it will react with the metal and cause the food to turn black. After the lotus root is cut, it will change color due to contact with the air, so after the lotus root is cut, it can be immersed in water or light salt water to prevent it from turning black. There are many ways to cook lotus root. It can be cooked on its own or as a side dish. It can be stir-fried, stewed or pickled with honey. Lotus root can also be made into lotus root juice and lotus root powder.
Notes:Lotus root contains asparagine, which can balance the central nervous system, prevent excessive tension, and has a calming effect. In folk remedies, lotus root juice is effective in treating gastric ulcers.
Dish:Lotus root stewed pork ribs soup, fried lotus root cake, lotus root braised pork belly, beef boiled lotus root, fried lotus root slices, refreshing lotus root juice.
Supply Period: After The Autumn To The End Of The Year, It Will Be Rich In Season. The Summer Noodles Are More Crispy, While The Qiuyu Tastes Soft.
Suggested Eating Method:
Avoid using iron in lotus root when cooking, because the tannin chemicals will have a chemical reaction with the metal, causing the food to blacken. After the lotus root is cut, it changes color because of contact with the air, so the lotus root can be soaked in water or light saline after cutting to prevent black. There are many ways to cook lotus root. You can cook alone or use it as a side dish. Lotus root can also make ravioli juice and flour.
🥗 Recipe (English Version):
Google Recipe 🔍 :

English CookPad 🍳 :

BBC Good Food 🥙 :

🔅Precautions (English Version):
☘️ Preserve vegetables
1. Leafy vegetables and softer vegetables, if packaged, should be placed in the cold box in the original package;
2. Organic Vegetables are more prone to spoilage if they have water droplets. Put the vegetables in a ventilated place to dry or wipe off the water vapor, then wrap the vegetables in slightly damp newspaper and put them in a plastic bag before refrigerating. ;
3. Organic vegetables do not use preservatives or special treatments. Vegetables are generally stored for three to five days. Some vegetables will decompose enzymes, so they should be eaten as soon as possible.
☘️ How to wash vegetables
1. Wash vegetables before cooking to keep them fresh;
2. It is not advisable to soak the vegetables for too long, and they should be washed first and then cut to avoid the loss of vitamins;
3. Washing vegetables with dilute salt water or Dish Drop can easily remove vegetable insects;
4. Cut vegetables with a stainless steel knife to reduce vitamin loss;
5. Vegetable leaves contain a lot of nutrients, so you should avoid shredding, chopping or grinding the leaves;
6. Immediately after cutting, to avoid the loss of vitamins due to air oxidation.