Description
A LA CARTE

🚚 The Fastest Delivery Time : 2-day delivery.
🐝 Supplier / Place Of Origin:A LA CARTE / France
🔖 Certification: Organic European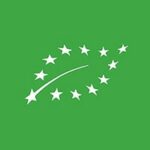 🌱 About the Producer:
We select our suppliers for the love they put in their products,
seeking the best quality while respecting traditional production methods.
Most of them are family owned, of human size. We value the direct collaboration with them.
By buying directly at the source, we are proud to contribute to the local economy,
while ensuring that, ultimately, our clients get the most tasty and fresh products at the best prices.
All our farmers follow specific certifications minimizing the use of chemicals. From sustainable agriculture ''Agriculture Raisonnee'' (AR) to Organic certified ''Agriculture Biologique'' (AB), these guarantees that the fruits delivered to you a safe and healthy. On top of the tests done by our farmers, we also perform our own chemical test upon each arrival of the fruits.
🌱 Supplier Products:
🛍 Product Information (Main) (English):
Binomial Name:Allium cepa var. aggregatum
Chinese Name:紅蔥頭 | 亁蔥頭
Other Names:Shallot
Product Description:Shallots are the best supporting role in cooking. They are mainly used to enhance the aroma of dishes. They are also suitable for frying, boiling, roasting, stewing and other cooking methods.
As part of the onion genus Allium, its close relatives include garlic, scallions, leeks, chives, and the Chinese onion.
Variety:
Supply Season:The main collection period is from November to April of the following year, and Hong Kong is available throughout the year.
Storage Method:Fresh shallots can be stored in a cool, dry area (0 to 4 °C, 32 to 40 °F, 60 to 70% RH) for six months or longer.[16] Chopped, dried shallots are available.
#Should Be / Avoided:
*Edible Compatibility:
Cooking Skills:Shallots are the best supporting role in cooking. They are mainly used to enhance the aroma of dishes. They are also suitable for cooking methods such as frying, boiling, stewing, etc.
Shallots are used in cooking. They may be pickled. Finely-sliced deep-fried shallots are used as a condiment in Asian cuisine, often served with porridge. As a species of Allium, shallots taste somewhat like a common onion, but have a milder flavor. Like onions, when sliced, raw shallots release substances that irritate the human eye, resulting in production of tears.
Notes:Red onion is a spicy and warm food, which will stimulate the stomach to a certain extent. People with gastrointestinal diseases should avoid eating too much, so as not to aggravate the condition.
Dish:
Red onion oil, red onion chicken pot, etc.
In Southeast Asian cuisines, such as those of Indonesia, Vietnam, Thailand, Cambodia, Malaysia, Philippines, Singapore and Brunei, both shallots and garlic are often used as elementary spices. Raw shallots can also accompany cucumbers when pickled in mild vinegar solution. They are also often chopped finely, then fried until golden brown, resulting in tiny crispy shallot chips called bawang goreng (fried shallots) in Indonesian, which can be bought ready-made from groceries and supermarkets. Shallots enhance the flavor of many Southeast Asian dishes, such as fried rice variants. Crispy shallot chips are also used in southern Chinese cuisine. In Indonesia, shallots are sometimes made into pickles that are added to several traditional foods; the pickles' sourness is thought to increase the appetite. In the southern Philippines, shallot bulbs and leaves are used to make the popular spicy Maranao condiment called palapa, which is used in the dish Piaparan.
Serving Method:
Onion is a member of the onion plant, which is closely related to the onions, garlic and fine green onion. It is smaller than onions, thinner layers, and less water content. Onion is a mild and nutritious onion variety. They are rich in fiber, vitamins, minerals, antioxidants, and organic vulcanizers, which are beneficial to their health.
Food matching: very suitable for soup, or add flavor to all dishes
此產品為外國進口,供應視乎到貨情況,有可以數量不足或缺貨!
Suggested Eating Method:
Red onion is the best supporting role in cooking. It is mainly used to improve the aroma of the dishes. It is also suitable for cooking methods such as frying and baking, stewed, etc.
Red onion is used for cooking. They may be marinated. The chopped fried shallots are used as condiments in Asian food and are usually eaten with porridge. As a kind of green onion, the smell of shallots is a bit like ordinary onions, but the taste is gentle. Like onions, raw onions will release substances that stimulate human eyes when slice, causing tears.
🥗 Product Category (English):
Google Recipe 🔍 :

English CookPad 🍳 :

BBC Good Food 🥙 :