Description
A LA CARTE

🚚 The Fastest Delivery Time : 2-day delivery.
🐝 Supplier / Place Of Origin:A LA CARTE / France
🔖 Certification: Organic European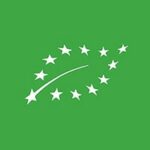 🌱 About the Producer:
We select our suppliers for the love they put in their products,
seeking the best quality while respecting traditional production methods.
Most of them are family owned, of human size. We value the direct collaboration with them.
By buying directly at the source, we are proud to contribute to the local economy,
while ensuring that, ultimately, our clients get the most tasty and fresh products at the best prices.
All our farmers follow specific certifications minimizing the use of chemicals. From sustainable agriculture ''Agriculture Raisonnee'' (AR) to Organic certified ''Agriculture Biologique'' (AB), these guarantees that the fruits delivered to you a safe and healthy. On top of the tests done by our farmers, we also perform our own chemical test upon each arrival of the fruits.
🌱 Supplier Products:
🛍 Product Information (Main) (English):
Binomial Name:Pisum sativum
Chinese Name:豌豆
Other Names:Garden Pea
Product Description:Peas were first introduced to Taiwan by the Dutch, so they are also known as snow peas. Pea pods are used for vegetable cooking in many regions, while bean kernels are small, green, round seeds inside the pods that can be eaten on their own. Peas are flat and sweet in nature, and have the functions of invigorating the spleen and stomach, promoting body fluid and quenching thirst, dispelling stranguria, and antidiarrheal. The contained tetradecanoic acid, gibberellin, phytohemagglutinin and other substances can be antibacterial and anti-inflammatory, and can also enhance metabolism.
Peas originate from western Asia, the Mediterranean region and Ethiopia and western Asia Minor. Now it is planted in the north and south of China, mainly in the Yangtze River Basin, Southwest China, South China and other regions. The countries that mainly produce dry peas in the world include Russia, China, France, Denmark, etc., while the countries that mainly produce fresh peas include the United Kingdom, the United States, India, and Hungary.
Variety:The shape of pea seeds varies with the variety, most of them are spherical, and other shapes include oval, oblate, concave circle, etc.; in terms of color, there are yellow-white, green, red, rose, brown, black, etc. The round peas are also called honey beans or honey peas, and the flat peas are called green beans or snow peas. The plant shape of pea can be divided into three varieties: soft pod, grain solid and dwarf pea; or according to the existence and thickness of the inner leathery membrane of the pod shell, it can be divided into soft pod and hard pod; it can also be divided into white pea and hard pod according to the flower color. Fuchsia peas.
Supply Season:Hong Kong is supplied throughout the year.
Storage Method:Wash fresh green peas, store them in plastic bags or plastic bags, and freeze them in the refrigerator. When using, take them out and heat them directly. If the fresh peas you buy are not eaten right away, it is best to put them in the refrigerator after they are cooked, so as to preserve their sweetness and nutrition. Pea seedlings should not be placed in direct sunlight or damp places to avoid deterioration and moth-eaten.
#Should Be / Avoided:
Appropriate: Cancer patients should eat more peas, because peas contain selenium, which can help fight cancer, so peas are often used in cancer patients' diets. In addition, people with dry skin, less milk after childbirth, and beriberi should eat it. Heart disease, lower extremity edema, diabetes, pain and swelling patients are suitable to eat.
Avoid: peas contain a high amount of purine. People with gout or kidney disease should eat less, and people with spleen and stomach related diseases should not eat more to avoid abdominal distension. People with indigestion and weak spleen and stomach should not eat too much, as eating too much will cause diarrhea.
*Edible Compatibility:
Peas should be cooked with foods rich in amino acids, which can improve the nutritional value of peas. Affordable: peas and walnuts: with nourishing strength, laxative, moisturizing the skin.
Cooking Skills:The fresh and tender peas have a sweet taste, and the taste is fresh and crisp. The pods of its soft-podded peas can be used for stir-frying vegetables, or as ingredients for braised stew; they can also be shredded and eaten cold after blanching. Pea seedlings, also known as "pea tips", can also be harvested and eaten. Pea stems and leaves can be used as livestock feed. Peas can not only be cooked on their own, but dried or fried pea seeds can be used as a snack food. After the peas are soaked and smashed, the seeds can be used as pea puree to make pea cakes, pea cakes, etc. Pea starch can be made into pea vermicelli.
Notes:Pea pods and bean sprouts are rich in vitamin C and enzymes that can decompose nitrosamines in the body, so they have anti-cancer and anti-cancer effects. The branching acid, gibberellin and lectin in pea can help antibacterial, anti-inflammatory and promote metabolism. The rich dietary fiber in peas also helps prevent constipation and has a bowel cleansing effect. Excessive consumption will cause abdominal distension, so it is not suitable for long-term consumption in large quantities, and a maximum of about 80 grams is suitable. Stir-fried dry peas are more difficult to digest. Eating too much can also cause indigestion and abdominal distension.
Pea starch can be made into high-quality pea vermicelli, but alum may be added during processing. If consumed in large amounts, aluminum in the body will increase and affect health.
If you are worried that the peas will turn yellow during cooking, you can cover the pot tightly or wrap it with plastic wrap, and then steam it in a steamer.
Beans are rich in purines, which are metabolized into uric acid. Uric acid itself is not a toxin but may contribute to the development or exacerbation of gout. However, recent research has questioned this association, finding that moderate intake of purine-rich foods is not associated with an increased risk of gout.
Dish:
Spiced peas, pea cakes, pea cakes, pea vermicelli.
Serving Method:
Dried peas are the same as ordinary green peas, you can use it as dinner with dishes. The difference lies in their processing methods. Pea is not fresh, but shells, dry, and then divide in two halves along the natural seams of peas -this split process makes the pea cook faster.
Pea can be cooked in various ways: add them to soup or salad to obtain additional protein and nutrition. Mix them with spices into delicious dipping sauce. Or bake them and season it into healthy snacks.
Pea can be stored in a dry and diverse place for a long time.
此產品為外國進口,供應視乎到貨情況,有可以數量不足或缺貨!
Suggested Eating Method:
The peas are delicious and sweet, and the taste is sweet and crispy. The pods of its soft pods can be fried for vegetables, or as a stewed ingredients; they can also be cut and eat them with cold water. Pea seedlings, also known as "pea tip", can also be eaten. Pea stems and leaves can be used as livestock feed. Pea can not only be cooked alone. Dry pea seeds that are fried or fried can be used as casual food. After the pea beans are soaked and smashed, their seeds can be used as pea puree to make pea cake, pea cake, etc. Pea starch can be made into pea fans.
🥗 Product Category (English):
Google Recipe 🔍 :

English CookPad 🍳 :

BBC Good Food 🥙 :