Description
Health Fruit Garden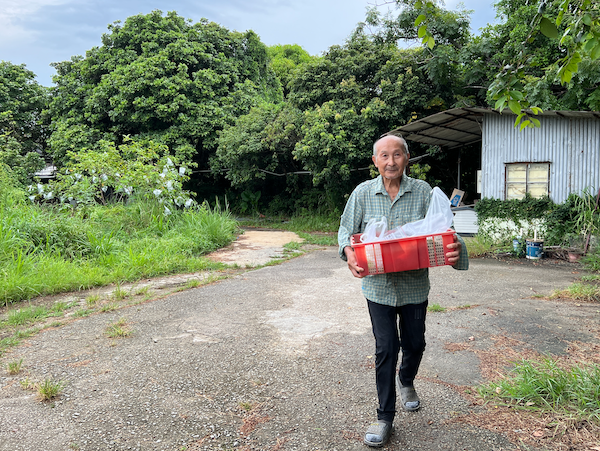 🚚 The Fastest Delivery Time : It takes 3-4 days.
🐝 Supplier / Place Of Origin:Health Fruit Garden / Kam Tin
🔖 Certification: HKORC Certified (Cert. C06001)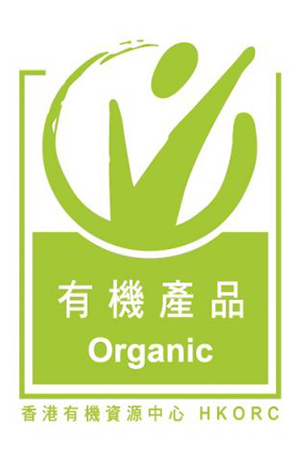 🌱 Producer Introduction:
The story of how a group of organic farmers worked silently on this limited farmland in Hong Kong, dealt with more complicated planting steps than conventional ones, paid higher costs, and took care of the farmland with care. In the operating environment without the support of agricultural policies, the income is very mean, and some farmers consider themselves stupid, but they still insist on farming, not for money, but for happiness. Although Uncle Ngai was in his 90s, he still insisted on going to the fields every day to do farming. Uncle Ngai's farm grows a variety of melons and fruits, which are fresh and delicious, and his guava is not known to everyone, only he grows the best quality.
Certified Product:
Sugar Apple,Loquat,Starfruit,Lychee,Pomelo,Guava,Mandarin,Longan,Pomegranate,Wampi,Dragon Fruit,Miracle fruit,Avocado,Chinese Kale,Aloe,Italian lettuce,Indian lettuce,Coriander,Spring Onion,Beet root,Chinese chive,Mango,Wax apple,Pepino,Banana,Lemon,Peach,Potato,Pak Choy,Choy Sum,Tomato,Sweet corn,Raddish,Gac Fruit,Sugar cane,Cabbage,Zucchini ,Passion fruit,Eggplant,Spinach,Broccoli,Carrot,Cauliflower,Curry tree,Persimmon,Fig
🌱 Supplier Products:
🛍 Product Information (Main) (English):
Binomial Name:Psidium guajava L.
Chinese Name:帝王芭樂 | 番石榴
Other Names:King Guava
Product Description:The peel is light green, crisp and thin, and it is generally not peeled when eating, but the seeds may be removed. The flesh is thick and sweet. Rich in vitamin C, it is a low-calorie, high-fiber, high-water fruit that makes you feel full. It is a very good health food.
It is the fruit of the Myrtaceae Guava genus. Sweet, slightly astringent, neutral in nature. It can quench thirst, promote body fluid, eliminate restlessness, astringe and relieve diarrhea, and eliminate insects. The vitamin C content of guava is eight times higher than that of oranges, and 30 to 80 times higher than that of watermelon and pineapple. In addition, guava contains carotenoids, so it can push its antioxidant index higher and help strengthen the body's resistance strength and cancer resistance. The high potassium characteristics of guava can help maintain normal blood pressure. Because its shape resembles a pomegranate and it was imported from abroad, it is called "guava".
Native to tropical America, distributed in Mexico and Peru. It is also widely planted in tropical Asia, such as Thailand, Indonesia, Myanmar, Sri Lanka, and the Philippines. It has been introduced to China for more than 800 years and is now widely planted in Guangdong, Guangxi, Fujian and Taiwan.
In addition to the common green-skinned and white-fleshed guavas, there is another type of guava with "green (yellow) skin and red meat" on the market. Because the flesh contains carotene and lycopene, it appears carmine and coral red, so it is called "Red Heart Guava".
Variety:There are many varieties of guava, including:
(1) "Zhongshan Yueba": the fruit is oblong, the peel is yellow-green, and the underside of the peel is white flesh, which is crisp and sweet in the mouth;
(2) "Lizaiba": The fruit is in the shape of a long lobe, with a small heart, extra thick flesh, and a very crisp taste;
(3) "Yilan Baiba": The fruit is shaped like a pear, with light green and white skin, white flesh, and crisp flavor;
(4) "Thailand": the origin is Thailand, the fruit is huge, yellow-green round or oblong, with low sugar content and crispy pulp;
(5) "Pearl Pull": The fruit is pear-shaped, the pulp is crisp, and the sugar content is moderate;
(6) "Crystal Pull": The flesh is thick, the seeds are few, and the flesh is crisp.
Supply Season:Harvest period: September-November, late December to March-April.
Storage Method:It can be stored at room temperature for a period of time.
It is not advisable to keep it for too long. It is recommended to eat it within a week, and rinse your mouth in time after eating guava.
#Should Be / Avoided:
Appropriate: Suitable for general consumption.
Contraindications: Constipation due to excessive heat and people with liver heat should eat it carefully to avoid constipation. People with habitual constipation, postpartum constipation and constipation after illness should not eat.
Pregnant women can eat a small amount of guava

Nature: neutral
Five Flavors in TCM: Sweet, Astringent
Efficacy Astringent and antidiarrheal, anti-inflammatory and hemostasis
Guava is a fruit rich in nutrients. It is rich in a variety of nutrients needed by the human body, including vitamin C and vitamin B complex, organic acids, sugars, proteins, fats, and minerals such as calcium, phosphorus, and potassium. Eating pomegranate properly during pregnancy can provide more nutrients. The taste of guava is very good. It is rich in various organic acids such as punicic acid, which can help digestion and absorption, increase appetite, and can help pregnant mothers alleviate the loss of appetite in the early pregnancy. Especially during the period of severe nausea during pregnancy, eating guava for Pregnant women can alleviate the problem of morning sickness.
Studies have found that drinking pomegranate juice during pregnancy can reduce the chance of impaired fetal brain development. When the fetus is growing in the mother's womb, it may cause sudden brain diseases such as brain tissue damage and cerebral numbness due to lack of oxygen in the brain. Eating guava properly during pregnancy can prevent fetal brain development from being damaged. Moreover, guava is rich in polyphenolic compounds, which have the effect of anti-aging and maintaining the nervous system and stabilizing mood.
However, guava fruit has many and hard cores, which are difficult to digest. Therefore, pregnant women with poor digestive function, and people with stomach problems, gastric bleeding, and intestinal bleeding are not recommended to eat more. It is more appropriate to remove the cores. Secondly, because guava is warm and astringent, pregnant women who suffer from constipation due to fire and stomach heat will aggravate constipation if they eat too much, so it is not advisable to eat more.
Folk medicine
Since the 1950s, guavas – particularly the leaves – have been studied for their constituents, potential biological properties and history in folk medicine.
*Edible Compatibility:
Availability: Not reported in the literature. Xiang Ke: No literature report.
Cooking Skills:The fruit is spherical or pear-shaped, the top crown resembles a persistent calyx, and has a special aroma. The fruit is green at first, and gradually turns yellow or reddish when mature. The pulp is white or carmine red. The fruit has many seeds, most of which are flat and kidney-shaped. The fruit is suitable for raw consumption, and can also be squeezed into juice for beverages. Because it contains pectin (pectin) ingredients, it can be processed into jams, jelly. In addition to being edible, the fruit also has medicinal properties to help diabetics control blood sugar.
Notes:It is not advisable to eat in large quantities to avoid constipation.
folk medicine
Guava fruit and leaves have been studied since the 1950s—particularly the composition of the leaves, potential biological properties, and folk medicine—and are said to help lower blood sugar, but only to control blood sugar levels, not Cure the disease.
Medical articles on your health are for reference only and are not medical advice. If you have any questions about your health, please consult a professional medical professional.
Dish:It can be eaten as fruit, or juiced and processed into canned or carton-packed beverages.
Suggested Eating Method:
Fruit is suitable for raw food or squeezing fruit juice for drinks. Because it contains pectin ingredients, it can be processed with fruit sauce and jelly.
Guava fruits can be divided into two categories: sweet and sour species; the former has high sugar degree, sweet and crispy flesh, suitable for fresh food; Honey, dried fruit and wine.
cooking
In Mexico and other Latin American countries, popular beverages Agua FRESCA is usually made of guava. The entire fruit is the key component of Panqujiu. The juice is usually used for cooking sauce (hot or cold), malt wine, candy, dried snacks, fruit sticks and desserts, or immersed in Chamoy. Pulque de Guayaba ("Guayaba" means guava in Spanish) is alcoholic beverages popular in these areas.
In many countries, guava is eaten raw, usually cut into four pieces or like apples. It can also be eaten with a little salt and pepper, pepper or mixed spices (Masala). In the Philippines, mature guava is used to cook Sinigang. Guava is a popular snack in Cuba called Pastelitos de GUAYABA; in Taiwan, when the weather is hot, it is sold on many street corners and night markets, and there are several packages of dried powder with sugar and salt mixed. For dipping sauce. In East Asia, guava is usually mixed with the sweet and sour plum powder. Guava juice is very popular in many countries. This fruit also often appears in fruit salad.
Due to its high pectin content, guava is widely used in making candy, honey, jelly, jams and jam, as well as jam as a polysm. We also have a local handmade jam with guava as the raw material, which is bright in color.
Red chuck can be used as a base material for salty products such as sauce to replace tomatoes, especially to minimize acidity. A drink can be made with guava fruits and leaves. In Brazil, it is called "chá-de-goiabeira", that is, the "tea" of guava leaves, which is considered to have medicinal value.
🥗 Recipe (English Version):
Google Recipe 🔍 :

English CookPad 🍳 :

BBC Good Food 🥙 :

🔅Precautions (English Version):
🍎 Preserve fruits
1. Fruits especially with softer skin, if packaged, should be placed in the cold box in the original package;
2. Organic fruits are more prone to spoilage if they have water droplets. Put the fruits in a ventilated place to dry or wipe off the water vapor, then wrap the fruits in slightly damp newspaper and put them in a plastic bag before refrigerating. ;
3. Organic fruits do not use preservatives or special treatments. fruits are generally stored for three to five days in room temperature only, should be kept in fridge. Some fruits e.g. papaya will decompose enzymes, so they should be eaten as soon as possible.
🍏 How to wash fruits
Special attention: The dishes, especially small flowers and broccoli, are best soaked in the water to remove residual pesticides (this is organic farm, but will have, but not chemical, except to Re-generative Farm). It is recommended to use our vegetables and vegetables environmentally friendly cleaner
Dish Drops
for 3 to 5 minutes to eliminate residuals Sand and organic pesticide.
1. Wash fruits before eating to keep them fresh;
2. It is not advisable to soak the fruits for too long, and they should be washed first and then cut to avoid the loss of vitamins;
3. Washing fruits with dilute salt water or Dish Drop can easily remove vegetable insects;
4. Cut fruits with a stainless steel knife to reduce vitamin loss;
5. Vegetable leaves contain a lot of nutrients, so you should avoid shredding, chopping or grinding the leaves;
6. Immediately eat after cutting, to avoid the loss of vitamins due to air oxidation.