Description
Zen Organic Farm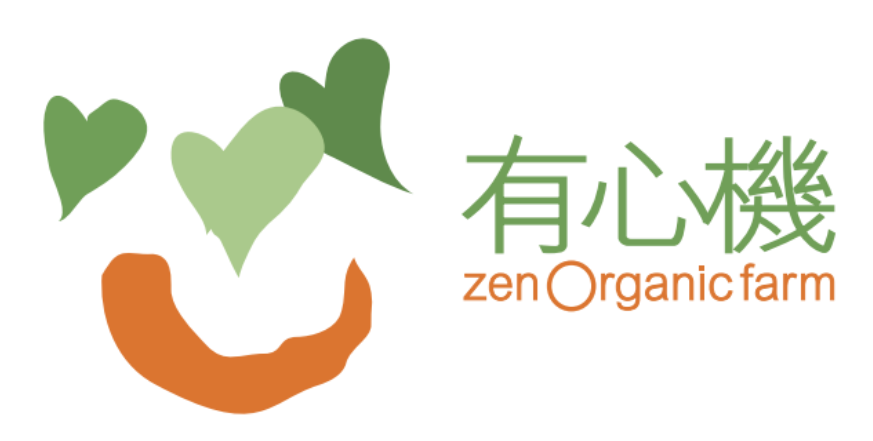 🚚 The Fastest Delivery Time : Every Tuesday.
🐝 Supplier / Place Of Origin:Zen Organic Farm / Fanling
🔖 Certification: Hong Kong Organic Resource Center Organic Certification Number C09001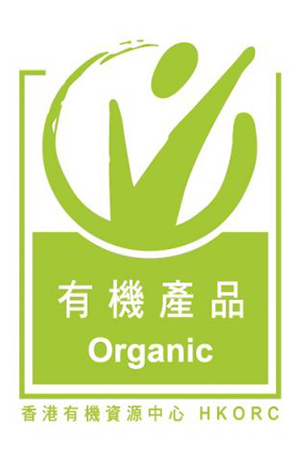 🌱 Producer Introduction:
Hong Kong has large and small organic farms that use hundreds of expenses. It is one of the large -scale. It covers an area of ​​200,000 feet. It was formerly a animal pasture. It has the largest greenhouse in Hong Kong. Essence 
We are missionary to plant healthy and delicious organic fruits and vegetables, and constantly discover and introduce overseas vegetables suitable for farming in Hong Kong, such as European tomatoes to supply more diverse local crops, and bring more friends who support organic low -carbon life. s Choice. It is very pleased that our efforts have been recognized in this area. The farm customers include internationally renowned Hong Kong hotels, Michelian restaurants and chefs and organic food stores.
🌱 Supplier Products:
🛍 Product Information (Main) (English):
Binomial Name:Pachyrhizus erosus (Linn.) Urb.
Chinese Name:沙葛
Other Names:Jícama | Yam Beans
Product Description:Annual or perennial herbaceous vines. The upper end of the main root gradually swells into an oblate or spindle-shaped fleshy tuberous root. The skin is pale yellow, the flesh is white, thin and tough. Requires a warm and sunny environment when growing. Sweet, cool in nature, it belongs to the stomach and liver meridians. Indications: summer heat polydipsia, dizziness, headache, fever and cold, it can also be used to quench thirst and relieve alcoholism. The saponins of sage has the effect of relieving cough and resolving phlegm. Rich in starch, sugar and protein, the sweet juice can be eaten raw.
Native to tropical America. Common in tropical regions. Currently distributed in tropical America, Taiwan and the areas south of the Yangtze River in China, such as: Fujian, Guangdong, Hunan, Yunnan and Hainan.
Variety:According to the shape of the root tuber, they are classified into oblate and spindle shape: (1) Guizhou Huangping sweet potato (oblate, smaller in size, tender in texture, earlier ripening) (2) Sichuan Suining sweet potato
(flat-round, smaller in size, tender in texture, earlier ripening) (3) Chengdu Mumashan melon (4) Taiwan Malay species (5) Guangdong Shunde sage (spindle-shaped, larger in size, higher in yield, later in maturity) )
Supply Season:It takes about five to seven months from sowing to harvest. In the end of autumn and early winter, it is the prosperous period of Shage.
Storage Method:It is shelf-stable and does not need to be refrigerated.
#Should Be / Avoided:
Suitable for: Dry mouth for thirst, dry stool, excessive drinking. Contraindications: Women with cold stomach and menstrual pain should not eat raw food during menstruation. People with cold stomach and diabetes should not eat too much.
*Edible Compatibility:
Availability: Not reported in the literature. Xiang Ke: No literature report.
Cooking Skills:The root is the common part. The sage has a sweet taste and can be eaten raw after peeling, juiced to drink, porridge or processed into sage powder. It is often used for stir-frying. It should be washed before cooking to keep it fresh, and it should be placed in the pot immediately after cutting, because the oxidation of the air will cause the loss of vitamins.
Notes:The germination period requires 30 degrees Celsius, and the optimum temperature for the flowering period is 25 to 30 degrees Celsius. Root growth has the greatest adaptation to temperature, but temperatures below fifteen degrees will severely inhibit growth.
The rhizomes, leaves and seeds of kudzu have toxic substances, such as rotenone and jicama ketone, which are generally used to extract and produce insecticides for agricultural use. Because the toxins in the seeds can be extracted into insecticides. Cases of poisoning by accidental ingestion are not uncommon, and ingestion of a few can be fatal. Those who are poisoned will experience dizziness, nausea, vomiting, abdominal pain, and numbness in the limbs; in severe cases, they will suffer from drowsiness in breathing, a sharp drop in blood pressure, and coma and death.
Dish:Powdered fruit, fried pork with sage, mung bean and pork soup with sage.
Supply Period: It Takes About Five To Seven Months From Sowing To Harvest. In The End Of Autumn And Early Winter, It Is The Prosperous Period Of Shage.
Suggested Eating Method:
The roots are commonly used parts. Shage tastes sweet. After peeling, you can eat raw, squeeze juice, cook porridge or processing to make Shage powder. It is often used for stir -fry. It should be cleaned before cooking to keep it fresh. After cutting, it should be put on the pot, because the oxidation of the air will cause the vitamin to lose.
🥗 Recipe (English Version):
Google Recipe 🔍 :

English CookPad 🍳 :

BBC Good Food 🥙 :

🔅Precautions (English Version):
☘️ Preserve vegetables
1. Leafy vegetables and softer vegetables, if packaged, should be placed in the cold box in the original package;
2. Organic Vegetables are more prone to spoilage if they have water droplets. Put the vegetables in a ventilated place to dry or wipe off the water vapor, then wrap the vegetables in slightly damp newspaper and put them in a plastic bag before refrigerating. ;
3. Organic vegetables do not use preservatives or special treatments. Vegetables are generally stored for three to five days. Some vegetables will decompose enzymes, so they should be eaten as soon as possible.
☘️ How to wash vegetables
1. Wash vegetables before cooking to keep them fresh;
2. It is not advisable to soak the vegetables for too long, and they should be washed first and then cut to avoid the loss of vitamins;
3. Washing vegetables with dilute salt water or Dish Drop can easily remove vegetable insects;
4. Cut vegetables with a stainless steel knife to reduce vitamin loss;
5. Vegetable leaves contain a lot of nutrients, so you should avoid shredding, chopping or grinding the leaves;
6. Immediately after cutting, to avoid the loss of vitamins due to air oxidation.