Description
A LA CARTE

🚚 The Fastest Delivery Time : 2-day delivery.
🐝 Supplier / Place Of Origin:Imported Vegetable And Fruit Series / Bolivia
🔖 Certification: Organic European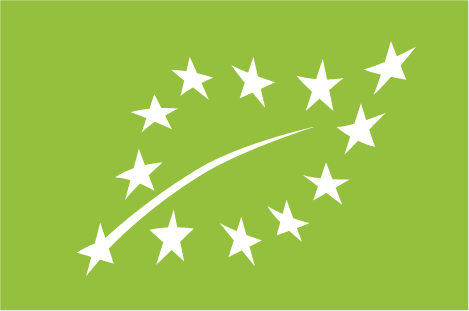 🌱 About the Producer / Supplier:
We select our suppliers for the love they put in their products,
seeking the best quality while respecting traditional production methods.
Most of them are family owned, of human size. We value the direct collaboration with them.
By buying directly at the source, we are proud to contribute to the local economy,
while ensuring that, ultimately, our clients get the most tasty and fresh products at the best prices.
All our farmers follow specific certifications minimizing the use of chemicals. From sustainable agriculture ''Agriculture Raisonnee'' (AR) to Organic certified ''Agriculture Biologique'' (AB), these guarantees that the fruits delivered to you a safe and healthy.
🌱 Supplier Products:
🛍 Product Information:
Binomial Name:Bertholletia excelsa
Chinese Name:巴西堅果
Other Names:Brazil Nuts
Product Description:Brazil nuts are one of the richest dietary sources of selenium, an essential mineral with antioxidant properties. They can be eaten raw or baked as a snack, added to other foods like salads, brownies, or used to make homemade trail mix!
brazil nut seeds
It is rich in vitamin E, which can effectively fight the oxidation of free radicals in the body; the fat, protein and various minerals contained in it are easily digested and absorbed by the human body. One of the nuts commonly used in Western pastry, it can be roasted in the oven before use for a better flavor. When used, chop more and mix into the main ingredients to make walnut-flavored pastry bread, which can also be used for decoration. Because it contains a lot of oil and is easy to oxidize, please pay attention to sealing and refrigeration when storing. It is a nutrient-rich nut-like material and can be added in particles of different thicknesses.
Variety:
Supply Season:Supply throughout the year
Storage Method:
#Should Be / Avoided:
100 grams of Brazil Nutss provide 654 calories and are a rich source (≥20% of the daily value) of protein, dietary fiber, B vitamins, niacin, vitamin B6 and folate, as well as several dietary minerals, especially manganese.
Brazil Nuts oil is primarily composed of polyunsaturated fatty acids, specifically alpha-linolenic acid and linoleic acid, although it also contains oleic acid, a monounsaturated fat, and 31% of the total fat is saturated.
*Edible Compatibility:
Cooking Skills:Usually air-fried other snacks, the temperature is generally around 180 to 200 degrees, but whether it is deep-fried or air-fried Brazil Nutss, remember to keep low temperature, that is, about 100-120 degrees Celsius is enough. It is easy to burn. Second, boiled Brazil Nutss have moisture inside, and the moisture must be allowed to slowly drain away. The Brazil Nutss will not be crisp until the heat is released from the center.
Notes:Nuts are rich in oil and are widely eaten fresh and cooked. Brazil Nuts oil is expensive and therefore rarely used; most commonly in salad dressings.
Dish:
Walnuts are one of the main ingredients of baklava and Turkish cuisine.
brazil nut oil
🔸 Supplementary Information:
Pergor Walnut is an extremely healthy and wide -ian nut, growing in Perigor, France.
In addition to reducing cholesterol, Perigor walnuts are also rich in fiber and antioxidants, high protein, and are rich in healthy minerals such as magnesium, iron and potassium.
Food matching: Perfect Lockeford cheese, salad or pasta, or for sweets, with some chocolates. how to eat?
This product is imported from foreign countries. The supply depends on the delivery situation. It may be insufficient or out of stock!
🥗 Product Category (English): Brazil Nuts
Google Recipe 🔍 :

English CookPad 🍳 :

BBC Good Food 🥙 :