Description
Tim Kee Laan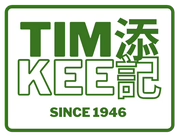 🚚 The Fastest Delivery Time : 2-day delivery.
🐝 Supplier / Place Of Origin:Tim Kee Laan / Netherlands

🌱 Producer Introduction:
TIM Kee Is RENONED in Hong Kong For its Authenticity and High Quality Produce in Vegetable WHOLESALE. The Long-Established Mission and Spirit of Tim Kee W ERERE HANDED DOWN FROM Generation to Generation and Was Strictly Upheld by the Family.
🌱 Supplier Products:
🛍 Product Information (Main) (English):
Binomial Name:Beta vulgaris
Chinese Name:熟紅菜頭
Other Names:Cooked Beetroot
Product Description:Biennial herb that likes long sun. The main edible part is its spherical fleshy root, and the leaf part can also be used as a vegetable. Sweet in taste, flat in nature, it has the effects of invigorating the stomach and eliminating stagnation, relieving cough and resolving phlegm and smoothing qi and diuresis. Beetroot has a high potassium content, which has a corrective effect on the current poor dietary habits of high sodium and low potassium.
The unique purple beet in beetroot has remarkable anti-cancer effects. Beetroot production ranks second only to sugarcane, and is the second most important source of sugar for vegetables. Beetroot has a long history of medicinal use in Europe. In the ancient Roman Empire, beetroot was used to treat constipation and fever, and beetroot was used to cover traumatic wounds. In the Middle Ages, Europeans used cabbage root to cure diseases of the digestive system and circulatory system.
Native to the Mediterranean coast of southwestern Europe. It was introduced into Northeast China by Arabia in the fifth century AD. Currently mainly distributed in Europe, Asia and North America. Domestically, North China is the main producing area.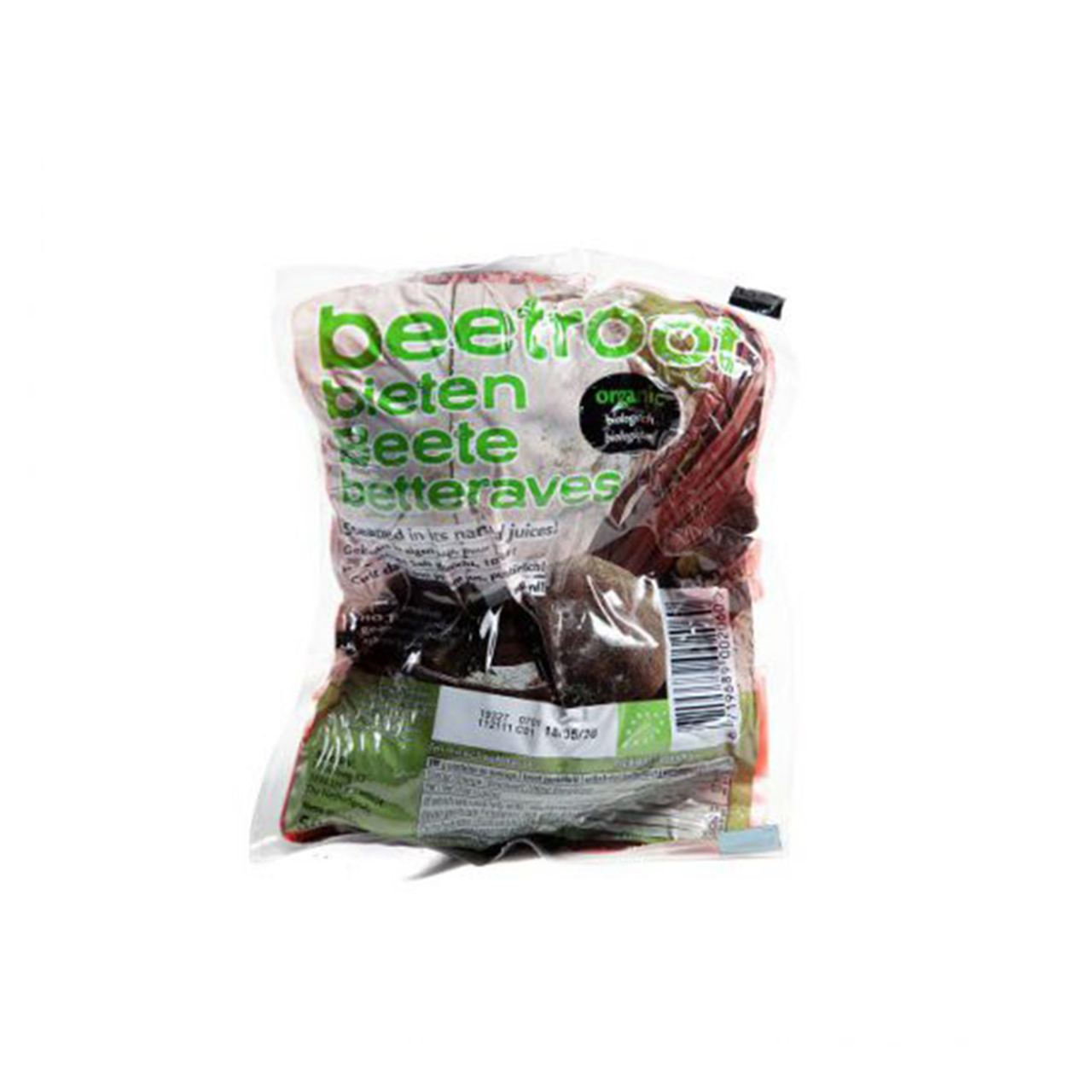 Variety:Beetroot can be broadly divided into three varieties: (i) coastal beet (wild, native to the Mediterranean coast), (ii) Adana beet (wild, native to Greece to Syria), (iii) cultivated beet
(artificially cultivated, picked from coastal sugar beets) Beetroot can also be divided into three varieties by use: (1) edible beet (also called beetroot, used for vegetable consumption), (2) sugar beet (used for sugar production) ,(three)
Feed beet (used as fodder).
Supply Season:Harvest times vary by region. Beetroots grown in China are mostly harvested in October unless weather conditions affect their growth rate.
Storage Method:The newly harvested beetroot should not be stored in the cellar immediately, because the metabolism of the beetroot at this time is still active, which promotes the temperature of the cellar and facilitates the re-germination of roots. So, the freshly harvested beetroots are briefly stored for a month under 15 cm thick soil. It does not need to be refrigerated for storage and should be washed before cooking to keep it fresh. Once it is cut, it should be placed in the pot immediately to avoid the loss of vitamins due to oxidation by the air.
#Should Be / Avoided:
Appropriate: The high iron content of beetroot is especially suitable for women to supplement the iron lost due to menstruation. The nitrates in beetroot can promote vasodilation and have a significant blood pressure lowering effect on hypertensive patients.
Contraindications: Those with spleen deficiency and diarrhea should not eat. Due to the high sugar content of beetroot, diabetics should pay attention to the serving size.
*Edible Compatibility:
Appropriate: Fried with beef, it has the effects of nourishing the spleen and stomach, nourishing qi and blood. Xiangke: There is no literature report.
Typically, the dark purple roots of beetroot are eaten boiled, roasted or raw, on their own or with any salad green.
Cooking Skills:Beetroot is widely used. Europeans often use beetroot to make appetizers and salads. Europeans also use beetroot to make soup, which goes well with cheese, seafood, and meat. Since beetroot itself has a sweet and sweet taste, it is also very common to drink juice. It is recommended to add carrots, apples, spinach and ginger when juicing to make the taste and taste more outstanding. When cooking beetroot, it should be boiled or roasted for at least half an hour before peeling and slicing. Freshly squeezed beetroot juice should also be cooked and cut into small pieces, otherwise it will be difficult to stir thoroughly.
Notes:Consumption of beetroot may cause a reddish tinge to the urine, which is derived from the purple betalains in beetroot and poses no health risk. Beetroot grown under high temperature and humidity will have lower sugar content. Beetroot is very nutritious, and its status in Europe is comparable to that of ginseng in China.
As with most foods, surviving on just one crop can lead to an inadequate diet. Food shortages in Europe after World War I caused great hardship, including "Mangelwurzel's disease". This is the result of eating only beets.
Dish:Favorite Beet Recipes
If you end up with a bunch of beets on hand. Show them off in one of these easy beet recipes:
Roasted Beets with Citrus
Kale Salad with Carrot-Ginger Dressing
Roasted Beet Salad
Beet Tahini Sauce
Quinoa Burger
Recipe suggestions: beetroot salad, beetroot mussel soup.
Beetroot can be roasted, boiled or steamed, peeled, and eaten warm, with or without butter, for a delicious meal; boiled, pickled, and served cold as a dressing; or peeled, shredded raw, and served Serve as a salad. Pickled beetroot is a traditional food in many countries.
Most of the commercial production is processed into boiled and pasteurized beetroot or sauerkraut.
Betaine extracted from the root is used industrially as a red food coloring agent to improve the color and flavor of ketchups, sauces, desserts, jams and jellies, ice cream, candies and breakfast cereals.
Beetroot can be used to make wine.
Our Story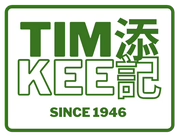 Tim Kee was established in 1946. Mr. CHIU Kam Tim, our founder, started his wholesale vegetable business in Kennedy Town, Hong Kong. The business has gradually extended to three subsidiaries throughout these 73 years.

Father of Mr. CHIU Kam Tim was a landlord who established a Stone Factory in Guangdong. He experienced the struggle session during the Cultural Revolution and thus Mr. CHIU Kam Tim alone escaped to Hong Kong. In the early stage, he partnered with others to start a business but unfortunately he was cheated out of all his savings. In 1956, Mr. CHIU Kam Tim established Tim Kee, a wholesale vegetable store, in Kennedy Town, and worked diligently to make a living.

The successor of Tim Kee was Mr. Rambo CHIU Kwok Wai, son of Mr. CHIU Kam Tim. The sudden passing of Mr. CHIU Kam Tim drove him to pick up the business. He was seventeen at that time. With the teachings of seniors, his diligence and immense efforts, he transformed from knowing nothing to a businessman that everyone knew in the field. He was appointed as Deputy Merchandising Officer and Director of Overseas Fruits and Vegetable Merchants Association respectively.

The business was succeeded by the family of Mr. CHIU Kwok Wai, further carrying forward the painstaking family business with unremitting efforts.

Despite of the intense competition, Tim Kee could still grow and glow under the family's hard work.
Suggested Eating Method:
The application of red vegetable heads is very wide. Europeans often use red vegetable heads to make heads and salads. Europeans also use red vegetable heads to cook soup, which is suitable for cheese, seafood, and meat. Because the red vegetable head itself is sweet and the juice is also common, it is recommended to add carrots, apples, spinach and ginger when squeezing juice, making the taste and taste more outstanding. When cooking red vegetable heads, you should be peeled and sliced ​​at least half an hour when you cook the red vegetable head. Freshly squeezed red vegetables should also be cooked and cut into small grains, otherwise it is difficult to be thorough when stirring.
🥗 Recipe (English Version):
Google Recipe 🔍 :

English CookPad 🍳 :

BBC Good Food 🥙 :

🔅Precautions (English Version):
🍎 Preserve fruits
1. Fruits especially with softer skin, if packaged, should be placed in the cold box in the original package;
2. Organic fruits are more prone to spoilage if they have water droplets. Put the fruits in a ventilated place to dry or wipe off the water vapor, then wrap the fruits in slightly damp newspaper and put them in a plastic bag before refrigerating. ;
3. Organic fruits do not use preservatives or special treatments. fruits are generally stored for three to five days in room temperature only, should be kept in fridge. Some fruits e.g. papaya will decompose enzymes, so they should be eaten as soon as possible.
🍏 How to wash fruits
1. Wash fruits before eating to keep them fresh;
2. It is not advisable to soak the fruits for too long, and they should be washed first and then cut to avoid the loss of vitamins;
3. Washing fruits with dilute salt water or Dish Drop can easily remove vegetable insects;
4. Cut fruits with a stainless steel knife to reduce vitamin loss;
5. Vegetable leaves contain a lot of nutrients, so you should avoid shredding, chopping or grinding the leaves;
6. Immediately eat after cutting, to avoid the loss of vitamins due to air oxidation.