Description
Hung Tai Fresh Fruit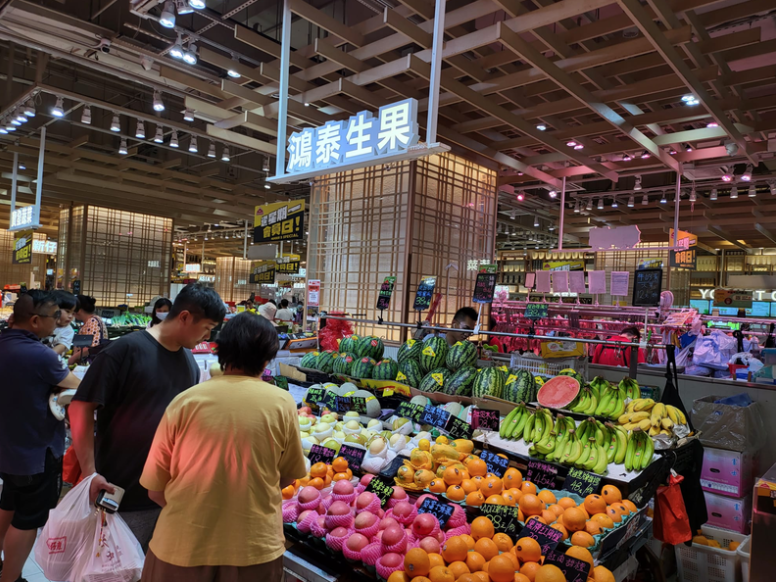 🚚 The Fastest Delivery Time : 2-3 day delivery.
🐝 Supplier / Place Of Origin:Hung Tai Fresh Fruit / South Africa

🌱 Producer Introduction:
Cheung Gor have worked as a chef in a hotel for many years, and I definitely have requirements for ingredients. In another runway, He engaged in fruit wholesale. In 2013, Cheung Gor just rented my own durian factory in Thailand. Winning the love of customers and scientists, there is a T Market in Tin Shui Wai that sells fruit directly and operates a neighborhood business.
🌱 Supplier Products:
🛍 Product Information (Main) (English):
Binomial Name:Pyrus communis L.
Chinese Name:啤梨 | 西洋梨
Other Names:Pear
Product Description:It is the fruit of the Rosaceae pear. Sweet, cold in nature. A variety of pears must be post-ripened before they can be eaten. Its fiber content is quite high, which can help unblock the intestines, and at the same time help to expel cholesterol from the body and promote good health.
Western pears are native to central to southeastern Europe, Asia Minor and northern Persia. Around 1870, the American priest (John L. Norius) introduced it to Yantai, Shandong for successful trial cultivation.
Variety:Common varieties are Bartlett, Beurre giffard, Precoce, Clapp's
faverite), Winter Nelis, Duchess de Angonleme, Alexandrine
donillard) and Flemish beauly.
Supply Season:The early Bartlett and brandy harvest begins around mid-August. Then in September, crops like Marguerite Marilla, General Leclerc, Aurora, and more enter harvest season. Hong Kong is available all year round.
Storage Method:Store for a period of time and eat after ripening; choose the ones with greenish-yellow peel, which can be sealed and stored for 4 to 5 days.
#Should Be / Avoided:
Appropriate: Suitable for people suffering from acute bronchitis and bronchitis, cough with phlegm and asthma, thirst and aphonia, children with wind-heat, red eyes, swelling and pain, sore throat and other symptoms.
Contraindications: Those with deficiency of the spleen and stomach, loose stools, diarrhea and cough without fever, white phlegm with foam, should not eat.
*Edible Compatibility:
Availability: Not reported in the literature. Xiang Ke: No literature report.
Cooking Skills:The most sold on the market is the pear, which is in the shape of an inverted cone. The pericarp is blue-green before maturity, and yellow after maturity, and the fruit stalk is long and stout. The flesh is crisp and soft when ripe, with a clear fragrance. The after-ripening pulp is soft and easy to melt, and the entrance is soft and sweet. A red pear with red skin, it is the best edible variety. In addition to raw food, it can also be processed into jam.
Notes:It is not advisable to drink boiled water after eating pears, otherwise it will easily cause diarrhea. When eating pears, you must chew slowly to get good absorption. Traditionally, hard pears can be placed in rice tanks to let them ripen and soften.
Pears also have the effect of lowering blood pressure and nourishing yin and clearing away heat, so it is good for patients with high blood pressure, hepatitis, and liver cirrhosis to often eat pears.
Dish:Can be eaten as fruit.
Suggested Eating Method:
The most sold on the market is a stroke, and its shape is an inverted cone. Before mature, the peel is green, yellow after maturity, and the fructic is long and thick. The flesh is crispy, softened after cooked, and clear fragrance. The cooked flesh is soft, easy to dissolve, and the entrance is crispy and sweet. A red red pear with red pear is the best edible variety. In addition to raw food, it can also be processed.
🥗 Recipe (English Version):
Google Recipe 🔍 :

English CookPad 🍳 :

BBC Good Food 🥙 :