Description
A LA CARTE

🚚 The Fastest Delivery Time : 2-day delivery.
🐝 Supplier / Place Of Origin:Imported Vegetable And Fruit Series / Italy
🔖 Certification: Organic European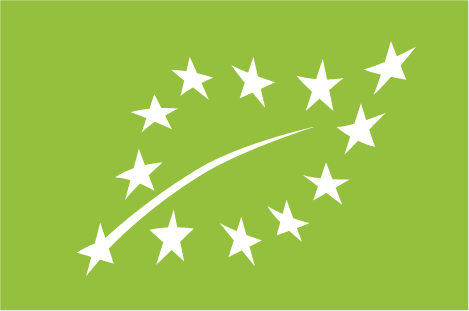 🌱 About the Producer / Supplier:
We select our suppliers for the love they put in their products,
seeking the best quality while respecting traditional production methods.
Most of them are family owned, of human size. We value the direct collaboration with them.
By buying directly at the source, we are proud to contribute to the local economy,
while ensuring that, ultimately, our clients get the most tasty and fresh products at the best prices.
All our farmers follow specific certifications minimizing the use of chemicals. From sustainable agriculture ''Agriculture Raisonnee'' (AR) to Organic certified ''Agriculture Biologique'' (AB), these guarantees that the fruits delivered to you a safe and healthy.
🌱 Supplier Products:
🛍 Product Information:
Binomial Name:Citrus sinensis (L.) Osbeck.
Chinese Name:橙
Other Names:Orange | Sweet Orange
Product Description:It is the fruit of the sweet orange of the Rutaceae plant. Sweet and sour, cool in nature. It has the effects of widening the chest, relieving vomiting, resolving phlegm and dispersing knots. Orange is a rich source of vitamin C, which has the functions of enhancing human immunity, whitening, increasing the elasticity of capillaries, and reducing blood cholesterol. Orange pulp contains a lot of dietary fiber and pectin, which can promote intestinal peristalsis and prevent constipation. In addition, the thin skin on the inside of the orange contains hesperidin, which can maintain the elasticity and permeability of blood vessels and protect cardiovascular health.
Native to the Indo-China Peninsula in southern China and Asia. It was introduced to Portugal from China in the fifteenth century. Introduced to the United States in the 16th century, it was planted in large quantities in the Americas, and many new varieties were cultivated. In addition to southern China, the United States, Spain, Japan, Vietnam, etc. have a large number of planting.
Variety:Varieties can be divided into three categories:
(1) Ordinary sweet oranges: the fruit has no umbilicus, the flesh is orange, and the top of the fruit often has a seal ring, such as Xinhui sweet orange, Guangdong orange, perfume orange, Taiwan snow orange, American Valencia orange, etc.
(2) Navel oranges: the top of the fruit is open, with small fruit sacs exposed in the shape of a navel, and the flesh is yellow, such as the squash in Hunan, cotton navel oranges in Sichuan, Washington navel oranges (Washington Navel oranges)
navel) (originated in Brazil, introduced and cultivated in Zhejiang), Cangtou navel oranges from Guangzhou, etc.
(3) Blood oranges: the fruit has no umbilical cord, and the flesh is red blood, such as blood oranges from Hunan, Ruby blood (originating in Italy, introduced and cultivated in Sichuan), etc. There are actually three types of blood oranges. Tarocco, a blood orange native to Italy, Sanguinello, a blood orange native to Spain, and the latest variant, Moro.
Supply Season:Hong Kong is supplied throughout the year.
Storage Method:Such fruits are more durable and can be stored in a cool and ventilated place for half a month, but do not stack them together.
#Should Be / Avoided:
Appropriate: It is suitable for those who are full of chest and diaphragm, nausea and vomiting, dry mouth, postpartum women with less milk, and patients with gallstones.
When drinking too much, you can eat more oranges to hangover.
Contraindications: People with weak spleen and stomach, colds and colds, and those with lymphatic tuberculosis should eat less. Because orange contains tannic acid, which is easy to combine with iron, calcium and other minerals, people suffering from anemia and indigestion should eat less.
Pregnant women can eat oranges

Properties (TCM): cool
Five Flavors in TCM: Sweet, Sour
Efficacy Quenches thirst and stimulates appetite
Oranges are rich and comprehensive in nutrition, contain a lot of vitamin C, and are easy to absorb, which is helpful for children's brain development. Rich in vitamins C and P, can enhance resistance, increase the elasticity of capillaries, lower blood cholesterol, and prevent pregnancy-induced hypertension. The cellulose and pectin substances in orange can promote intestinal peristalsis, which is beneficial for pregnant women to clean the bowel and eliminate harmful substances in the body.
Pregnant women try not to take medicine when they have a cold, but orange peel is sweet, bitter and warm in nature, and its effect of relieving cough and reducing phlegm is better than that of tangerine peel. It is a good medicine for cold cough, loss of appetite, chest and abdominal pain. However, oranges tend to be cool, so don't eat too much at one time. If you eat too much, it will easily hurt your liver qi, cause deficiency and fever, dry mouth and throat, red tongue with little coating, etc. It is not suitable for people to eat.
Pay attention when eating:
The sugar content of oranges is relatively high. If pregnant women consume too much sugar, it is easy to get gestational diabetes, so it is best not to eat more than two oranges a day. Do not drink milk before and after eating oranges, because the protein in milk will coagulate when it encounters fruit acid, which will affect digestion and absorption. At the same time, it is not suitable to eat before meals or on an empty stomach. The organic acids contained in oranges will stimulate the gastric mucosa, which is not good for the stomach.
*Edible Compatibility:
appropriate:
1. Orange and mayonnaise: The combination of vitamin C in orange and vitamin E in mayonnaise has the effects of promoting blood circulation, skin care, anti-aging, and anti-cancer.
2. Orange and cream: Cream contains high cholesterol ingredients, while oranges contain a large amount of fiber that can eliminate cholesterol and help reduce the absorption of cholesterol in the body.
Competing:
1. Oranges and shrimps: When the calcium contained in shrimps and the tannic acid in oranges are eaten before and after, they will combine into substances that are difficult to digest, which can easily irritate the stomach and cause vomiting and other symptoms.
2. Oranges and pork: The protein in pork combines with the tannins in oranges to form a precipitate, which is not conducive to human digestion. Eating large amounts one after another may cause nausea and abdominal pain. More importantly, it affects the body's absorption of protein components.
3. Orange and crab: Crab is a cold thing. If paired with orange, which has the property of gathering dampness and producing phlegm, it will easily lead to qi stagnation and phlegm accumulation, affecting health.
Do not drink milk before and after eating oranges, because the protein in milk will coagulate when encountering fruit acid, which affects digestion and absorption.
Cooking Skills:The fruit is round, slightly flat up and down, the peel and pulp are not easy to separate, the capsule flap is tight, there are generally 10 flaps, and the taste is sweet and sour. The fruit can be eaten raw, mostly used as a fruit after meals or juiced for drinking, and can also be made into candied fruit, jam, fruit wine, and processed into canned food.
Notes:It is not advisable to eat before meals or on an empty stomach, otherwise the organic acids contained in oranges will irritate the gastric mucosa, which is not good for the stomach.
Hesperidin (Hesperidin) in the peel and nerol (Nerol) extracted from the flower are both available for medicinal purposes. Many orange juices commonly sold in Hong Kong are made from concentrated orange pulp exported from Brazil, not freshly squeezed locally.
Dish:
Hong Kong classic dish: Orange Fragrant Bone.
experimental recipes
Citrus Preserved Claypot Rice
Servings: 5 | 10 minutes
Orange Longjing Japanese Dashi Soup
Servings: 5 | 5 hours
French foie gras and orange brulee
Servings: 5 | 3 hours
Salted Citrus Caramel Panna Cotta
Servings: 4 | 7 days + 10 minutes
Smoked Citrus Longjing Tea
Servings: 5 | 5 minutes
Traditional Chinese Medicine recipes
- Candied tangerine peel orange peel jam ~ promotes qi circulation and eliminates stagnation, suitable for those who suffer from loss of appetite due to heavy humidity in spring
- Moisturizing Lung and Cough Fruit Soup ~ Nourishes the lungs and reduces qi and relieves cough, suitable for people with dry cough without phlegm, dry mouth and throat in the later stage of coughing
- Chinese yam in orange juice and orange zest with shredded chicken ~ invigorating the spleen and appetizing
"Orange" recipe (dried orange slices, raw and cooked barley, Chinese yam, white lentils, Poria cocos)
This product is imported from foreign countries. The supply depends on the delivery situation. It may be insufficient or out of stock!
🥗 Product Category (English): Orange
Google Recipe 🔍 :

English CookPad 🍳 :

BBC Good Food 🥙 :