Description
A LA CARTE

🚚 The Fastest Delivery Time : 2-day delivery.
🐝 Supplier / Place Of Origin:A LA CARTE / Spain
🔖 Certification: Organic European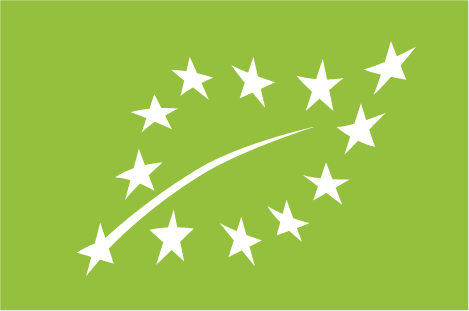 🌱 About the Supplier:
We select our suppliers for the love they put in their products,
seeking the best quality while respecting traditional production methods.
Most of them are family owned, of human size. We value the direct collaboration with them.
By buying directly at the source, we are proud to contribute to the local economy,
while ensuring that, ultimately, our clients get the most tasty and fresh products at the best prices.
All our farmers follow specific certifications minimizing the use of chemicals. From sustainable agriculture ''Agriculture Raisonnee'' (AR) to Organic certified ''Agriculture Biologique'' (AB), these guarantees that the fruits delivered to you a safe and healthy.
🌱 Supplier Products:
🛍 Product Information:
Binomial Name:Citrus sinensis (L.) Osbeck.
Chinese Name:甜橙 | 臍橙
Other Names:Navel Oranges
Product Description:Navel oranges are not native to Taiwan. As early as 1820, the sweet oranges in the orchard of a Brazilian monastery had bud mutations, and navel oranges were born in the world. It is characterized by an undeveloped by-fruit at the top of the fruit's peel, resulting in a distinctive scar that resembles a human navel, hence the name navel orange. The whole fruit has no seeds, and its appearance is slightly larger than ordinary oranges. The average weight of each orange is about 300-350 grams, which is quite suitable for consumption.
Variety:Sweet orange is also classified as citrus, accounting for about 58.3% of the world's citrus production. It is the main cultivated species in Europe, America and Brazil. Except for some fresh food, most of them are mainly processed as juice. Sweet orange is divided into [sweet orange] (common orange) oranges), [navel oranges], [blood oranges], [sugar oranges], etc.
Taiwanese orange
Oranges are native to Xinhui County, Guangdong Province, and have a history of more than 250 years. Oranges are a general name, and they contain many strains. It was only cultivated in large quantities in the Jianan area. The Taiwan orange strain was originally recorded as "Xinhui Orange" by Professor Yuichiro Tanaka in Japan, and Professor Zhang Wencai of Huazhong Agricultural University in mainland China came to Taiwan for field observation and thought it might be "Xinhui Orange". The result of the comparison shows that the DNA types of the willow oranges in Taiwan are different from the Xinhui oranges and Mingliu oranges in the mainland, so it is impossible to determine whether they are Xinhui oranges or Mingliu oranges, and the appearance is not half-willow or small-leaved willow, whether it is dark willow Orange, still needs to be further explored.
navel orange
Fruit shape: Navel orange is an early-maturing sweet orange species, weighing 200-250 grams more than ordinary oranges, and because it has multiple fruits, a small fruit is born inside the top of the fruit, which often cracks and is navel-shaped, so it is called navel orange. The fruit color is orange-yellow to orange, the peel is thinner at the top of the fruit than the stem, the flesh is orange-yellow, soft and juicy, with a light aroma, sugar content 12~13Brix, acidity 0.5-0.8%, very good flavor, it is among fresh sweet oranges The best quality. Because the pollen of navel orange is not fermented and the ovules are not fermented, the common squeezed oranges are seedless. If other citrus varieties with pollen are planted in the garden, they can produce a few seeds and increase the fruiting rate.
Acidless orange , Sugar orange
Origin: Mutated from ordinary sweet oranges, the acid content is particularly low. Because old women who are afraid of acid like to eat them, they are also called grandma oranges. The current cultivars in Taiwan include [Succari] from Egypt and [Lima] from Brazil. 】
Fruit shape: spherical to oblate, soft flesh, high juice rate, very low acid content, which is about 1/5-l/10 of ordinary sweet oranges, so the sugar-acid ratio often reaches 80:1-100 when ripe: 1. The flavor is lighter, the seeds are more, larger than orange seeds, the embryo is white, and the average fruit weight is about 120-150 grams.
Pigmented orange or Blood orange
Origin: Because of its blood-red flesh, it is named blood orange. Taiwan's most popular [red meat orange] is native to China. The Taiwanese variety is the Moro variety introduced from Sicily, Italy.
Fruit shape: round, oval to oblate, with smooth skin. The skin and flesh are darker in red when cultivated at lower temperatures. The fruit is harvested later or stored at low temperature, which will easily deepen the color and darken the skin. Red, brix up to 12-13Brix, low acidity, with or without seeds, high juice rate, refreshing flavor.
Origin and period: December-January.
Supply Season:The main collection period is from November to April of the following year, and Hong Kong is available throughout the year.
Storage Method:Such fruits are more resistant to storage and can be stored in a shade for half a month, but do not stack them together.
#Should Be / Avoided:
Should: suitable for those who are full of chest stuffy, nausea and vomiting, dry mouth, postpartum lack of milk, and patients with gallstones.
When drinking too much, you can eat more oranges to hangover.
Taboo: Those who have weak spleen and stomach, cold cold and cold, and those with lymphatic tuberculosis should eat less. Because orange contains tannic acid, it is easy to combine with minerals such as iron and calcium, so people with anemia and indigestion should eat less.
You should eat oranges during pregnancy
Cold attribute
Sweet and sour
Efficacy, thirst, quench thirst, appetizing qi
Orange is rich in nutrition and comprehensive, a large amount of vitamin C, and is easy to absorb, helping children's brain development. Rich vitamins C and P can enhance resistance, increase the elasticity of capillaries, reduce cholesterol in blood, and prevent pregnancy hypertension. Orange's cellulose and pectin substances can promote intestinal peristalsis, which is conducive to clearing intestinal laxative and eliminating harmful substances in the body.
Pregnant women should not take medicine when they have a cold, and the orange peel is sweet and warm. The effect of relieving cough and phlegm is better than Chenpi. It is a good medicine for treating colds, cough, loss of appetite, and chest and abdomen tenderness. However, orange is cool. Do not eat too much at a time. Eating too much is easy to hurt liver qi, hair heat, if there is dry mouth, dry throat, and less red tongue moss and so on.
Pay attention when eating:
Orange's sugar content is relatively high. If pregnant women take too much sugar, it is easy to get gestational diabetes, so it is best to eat no more than two a day. Do not drink milk before eating oranges, because the protein in milk will solidify when encountering fruit acid, affecting digestion and absorption. At the same time, it is not appropriate to eat before or on an empty stomach. Orange organic acid contains stimulating gastric mucosa and is not good for the stomach.
*Edible Compatibility:
appropriate:
1. Orange and mayonnaise: The combination of vitamin C in orange and vitamin E in mayonnaise has the effects of promoting blood circulation, skin care, anti-aging, and anti-cancer.
2. Orange and cream: Cream contains high cholesterol ingredients, while oranges contain a large amount of fiber that can eliminate cholesterol and help reduce the absorption of cholesterol in the body.
Competing:
1. Oranges and shrimps: When the calcium contained in shrimps and the tannic acid in oranges are eaten before and after, they will combine into substances that are difficult to digest, which can easily irritate the stomach and cause vomiting and other symptoms.
2. Oranges and pork: The protein in pork combines with the tannins in oranges to form a precipitate, which is not conducive to human digestion. Eating large amounts one after another may cause nausea and abdominal pain. More importantly, it affects the body's absorption of protein components.
3. Orange and crab: Crab is a cold thing. If paired with orange, which has the property of gathering dampness and producing phlegm, it will easily lead to qi stagnation and phlegm accumulation, affecting health.
Do not drink milk before and after eating oranges, because the protein in milk will coagulate when encountering fruit acid, which affects digestion and absorption.
Cooking Skills:The fruit is round, slightly flat up and down, the peel and pulp are not easy to separate, the capsule flap is tight, there are generally 10 flaps, and the taste is sweet and sour. The fruit can be eaten raw, mostly used as a fruit after meals or juiced for drinking, and can also be made into candied fruit, jam, fruit wine, and processed into canned food.
Notes:It is not advisable to eat before meals or on an empty stomach, otherwise the organic acids contained in oranges will irritate the gastric mucosa, which is not good for the stomach.
Hesperidin (Hesperidin) in the peel and nerol (Nerol) extracted from the flower are both available for medicinal purposes. Many orange juices commonly sold in Hong Kong are made from concentrated orange pulp exported from Brazil, not freshly squeezed locally.
Dish:
Hong Kong classic dish: Orange Fragrant Bone.
experimental recipes
Citrus Preserved Claypot Rice
Servings: 5 | 10 minutes
Orange Longjing Japanese Dashi Soup
Servings: 5 | 5 hours
French foie gras and orange brulee
Servings: 5 | 3 hours
Salted Citrus Caramel Panna Cotta
Servings: 4 | 7 days + 10 minutes
Smoked Citrus Longjing Tea
Servings: 5 | 5 minutes
Traditional Chinese Medicine recipes
- Candied tangerine peel orange peel jam ~ promotes qi circulation and eliminates stagnation, suitable for those who suffer from loss of appetite due to heavy humidity in spring
- Moisturizing Lung and Cough Fruit Soup ~ Nourishes the lungs and reduces qi and relieves cough, suitable for people with dry cough without phlegm, dry mouth and throat in the later stage of coughing
- Chinese yam in orange juice and orange zest with shredded chicken ~ invigorating the spleen and appetizing
"Orange" recipe (dried orange slices, raw and cooked barley, Chinese yam, white lentils, Poria cocos)
This product is imported from foreign countries. The supply depends on the delivery situation. It may be insufficient or out of stock!
Suggested Serving Method:
The fruits are round, slightly flat on the top and bottom, the peel and the flesh are not easy to separate, the bag is tightly tissue, generally 10 petals, the taste is sweet and sour. Fruits can be eaten raw. After eating more fruits or squeezing juice, you can also make honey, jam, fruit wine, and processing into canned food.
Experiment recipes
Citrus fragrant staining claypot rice
Preparation: 10 minutes
Cooking time: 60 minutes
Ingredients
1 orange
2 cup
2 cups of chicken soup
Eating oil (can be available in lard or vegetable oil) 4 tablespoons
40 grams of butter
3 tablespoons of Japanese soy sauce
Yaozhu small amount
Belt (add according to personal preference)
Cooking steps
1. Preheat the oven to the highest temperature.
2. Wash and filter the rice, add 2 oil, add 2 oil to the medium high fire for 5 minutes until semi -transparent.
3. In the next step , orange peel, first take away the white inner peel in the orange peel, and then use it to use it.
4. Put the rice into the pot, add chicken soup, Yaozhu, 2 tablespoons of oil and half of the shared orange peel, and cook on high heat until the water is just covered with the height of rice.
5. Put a piece of tin foil on the rice and put the entire pot in the oven for 30-40 minutes.
6. When the rice is left for 5 minutes, you can start making a strap. First, add salt to the band, then add avocado to the cricket, put it in the strap, and fry the strap each side for 2 minutes with medium fire. After completion, set aside.
7. Take out the pot in the oven (be careful when removing), put it on the gas stove and continue to cook at low heat.
8. Take the tin foil in the pot and place the remaining orange peel and fried straps on the rice.
9. Add avocado, Japanese soy sauce, and cook on medium heat for 3 minutes. Remember to move the pot to make each side evenly heated.
10. Finally, you can add soy sauce to season according to your preference. Gently disperse the rice before eating, and you can see delicious rice coke.
Chinese medicine diet
Sugar -stained Orange Skin Sauce
>
Preparation: 15 minutes
Cooking time: 1 hour
Ingredients
3 major orange peel
3 pieces of Chenpi
A moderate amount of rock sugar
Water 400ml
Cooking steps
After washing the orange, cut out part of the orange peel, drain the orange peel, and remove the white sac part with a knife
Cut orange peel into young silk
Soak the Chenpi with frozen water to the soft body, use a knife to remove the pocket part
Cut Chenpi into young silk
After boiling water, put the orange peel and tension, roll for 5 minutes, then drain the water
Pour in water, rock sugar, orange peel and cowardly peel and boil, collect fine fire
In the meantime, stir up and avoid cook
Enter the bottle while it is hot, let it cool to enjoy
Run Luo Cough Fruit Soup
Preparation: 15 minutes
Cooking time: 45 minutes
Ingredients
12 grams of dragon leaves
12 grams of loquat leaves
Luo Han Guo half
Figs 3 to 5 pieces
South apricot 12 grams
North apricot 12 grams
Sydney (with skin) 2
Sunkist® navel orange (with skin) 1
White radish (with skin) half
400 grams of lean meat
Cooking steps
Wash all the materials, cut into pieces of Sydney, Sunkist® navel orange and white radish.
Wash the lean meat, add appropriate amount of water, boil the heat and boil for about 5 minutes, and use it after lean meat out of water.
Add 6-8 bowls of water (about 2000 ml), add all the ingredients, and cook over medium heat for 45 minutes.
Orange juice orange peel Huai Mountain with chicken shreds
Preparation: 30 minutes
Preparation: 30 minutes
Cooking time: 30 minutes
Ingredients
Sunkist® navel orange 1
Fresh Huai Mountain 1
Chicken breast 200g
Moderate amount of Japanese sauce
Salt
Cooking steps
Wash the orange and Huaishan first.
Take an orange juice and use the orange peel to shred it.
Peel the slices of Huaishan, soak it in water, and add white vinegar to prevent oxidation.
Chicken breasts are cooked with hot water, and then torn into silk
Put chicken shreds, Huaishan and Orange Peels in a dish stir, add an appropriate amount of orange juice, Japanese hemp sauce and salt adjustment
"Orange" reconcile secret recipes (orange dried tablets, raw, cooked barley, Huaishan, white lentils, Poria)
Preparation: 30 minutes
Cooking time: 75 minutes
Ingredients
9 pieces of novelty orange dried tablets
20 grams of raw barley rice
Ripe barley 20 grams
Huaishan 45g
45 grams of white lentils
Poria 40g
Hawthorn 25 grams
Pu'er tea appropriate amount
A moderate amount of rock sugar
Water 2400 ml
Cooking steps
Wash all the ingredients and drain for later use.
Put orange dried slices, raw, cooked barley, Huaishan, white lentils, and Poria into a pot, add 12 bowls of water (about 2400 ml) for 45 minutes.
Add hawthorn and rock sugar to cook for another 25.5.5.5.5.55.
Finally, add Pu'er tea to cook for 5 minutes, and pour out the tea after the residue.
🥗 Product Category (English):
Google Recipe 🔍 :

English CookPad 🍳 :

BBC Good Food 🥙 :