Description
A LA CARTE

🚚 The Fastest Delivery Time : 2-day delivery.
🐝 Supplier / Place Of Origin:A LA CARTE / France
🔖 Certification: Organic European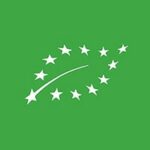 🌱 About the Producer:
We select our suppliers for the love they put in their products,
seeking the best quality while respecting traditional production methods.
Most of them are family owned, of human size. We value the direct collaboration with them.
By buying directly at the source, we are proud to contribute to the local economy,
while ensuring that, ultimately, our clients get the most tasty and fresh products at the best prices.
All our farmers follow specific certifications minimizing the use of chemicals. From sustainable agriculture ''Agriculture Raisonnee'' (AR) to Organic certified ''Agriculture Biologique'' (AB), these guarantees that the fruits delivered to you a safe and healthy. On top of the tests done by our farmers, we also perform our own chemical test upon each arrival of the fruits.
🌱 Supplier Products:
🛍 Product Information (Main) (English):
Binomial Name:Beta vulgaris
Chinese Name:波板糖紅菜頭
Other Names:Chioggia Beet
Product Description:Biennial herb that likes long sun. The main edible part is its spherical fleshy root, and the leaf part can also be used as a vegetable. Sweet in taste, flat in nature, it has the effects of invigorating the stomach and eliminating stagnation, relieving cough and resolving phlegm and smoothing qi and diuresis. Beetroot has a high potassium content, which has a corrective effect on the current poor dietary habits of high sodium and low potassium. The unique purple beet in beetroot has remarkable anti-cancer effects. Beetroot production ranks second only to sugarcane, and is the second most important source of sugar for vegetables. Beetroot has a long history of medicinal use in Europe. In the ancient Roman Empire, beetroot was used to treat constipation and fever, and beetroot was used to cover traumatic wounds. In the Middle Ages, Europeans used cabbage root to cure diseases of the digestive system and circulatory system.
Native to the Mediterranean coast of southwestern Europe. It was introduced into Northeast China by Arabia in the fifth century AD. Currently mainly distributed in Europe, Asia and North America. Domestically, North China is the main producing area.
Variety:Beetroot can be broadly divided into three varieties: (i) coastal beet (wild, native to the Mediterranean coast), (ii) Adana beet (wild, native to Greece to Syria), (iii) cultivated beet
(artificially cultivated, picked from coastal sugar beets) Beetroot can also be divided into three varieties by use: (1) edible beet (also called beetroot, used for vegetable consumption), (2) sugar beet (used for sugar production) ,(three)
Feed beet (used as fodder).
Supply Season:Harvest times vary by region. The main production period is from December to June every year
Storage Method:The newly harvested beetroot should not be stored in the cellar immediately, because the metabolism of the beetroot at this time is still active, which promotes the temperature of the cellar and facilitates the re-germination of roots. So, the freshly harvested beetroots are briefly stored for a month under 15 cm thick soil. It does not need to be refrigerated for storage and should be washed before cooking to keep it fresh. Once it is cut, it should be placed in the pot immediately to avoid the loss of vitamins due to oxidation by the air.
#Should Be / Avoided:
Appropriate: The high iron content of beetroot is especially suitable for women to supplement the iron lost due to menstruation. The nitrates in beetroot can promote vasodilation and have a significant blood pressure lowering effect on hypertensive patients.
Contraindications: Those with spleen deficiency and diarrhea should not eat. Due to the high sugar content of beetroot, diabetics should pay attention to the serving size.
*Edible Compatibility:
Appropriate: Fried with beef, it has the effects of nourishing the spleen and stomach, nourishing qi and blood. Xiangke: =if(isblank(X:X),"",GOOGLETRANSLATE(X:X,"zh-hant","en"))
Typically, the dark purple roots of beetroot are eaten boiled, roasted or raw, on their own or with any salad green.
Cooking Skills:Because the beetroot itself tastes sweet, it is also common to squeeze juice to drink. It is recommended to add carrots, apples, spinach and ginger to make the taste and taste more outstanding. When cooking beetroot, it should be boiled or roasted for at least half an hour before peeling and slicing. Freshly squeezed beetroot juice should also be boiled and cut into small pieces, otherwise it will be difficult to stir thoroughly.
Notes:Tips: When choosing fresh beetroots, remember to choose fine-grained and firm ones, the finer the beets, the sweeter they will be! Beets grown in hot and humid conditions will have lower sugar content
Beetroot is very nutritious, and its status in Europe is comparable to that of ginseng in China.
Dish:
Because of its bright and unique color, the wave plate sugar beetroot can generally be used as a side dish for salad dishes.
Recipe suggestions: beetroot salad, beetroot mussel soup.
Beetroot can be roasted, boiled or steamed, peeled, and eaten warm, with or without butter, for a delicious meal; boiled, pickled, and served cold as a dressing; or peeled, shredded raw, and served Serve as a salad. Pickled beetroot is a traditional food in many countries.
Most of the commercial production is processed into boiled and pasteurized beetroot or sauerkraut.
Betaine extracted from the root is used industrially as a red food coloring agent to improve the color and flavor of ketchups, sauces, desserts, jams and jellies, ice cream, candies and breakfast cereals.
Beetroot can be used to make wine.
Serving Method:
Beet roots are the main root of beet plants and have been planted by ancient Greeks since 300 BC. At that time, they only ate leaves and dedicated their roots to the Sun God Apollo. The planting of beet root is mainly to obtain its edible roots. Kioja beetroot is a target -hearted species, named after the first planted town planted in Italy.
此產品為外國進口,供應視乎到貨情況,有可以數量不足或缺貨!
Suggested Eating Method:
Because the red vegetable head itself is sweet and the juice is also common, it is recommended to add carrots, apples, spinach and ginger when squeezing juice, making the taste and taste more outstanding. When cooking red vegetable heads, you should be peeled and sliced ​​at least half an hour when you cook the red vegetable head. Freshly squeezed red vegetables should also be cooked and cut into small grains, otherwise it is difficult to be thorough when stirring.
🥗 Product Category (English):
Google Recipe 🔍 :

English CookPad 🍳 :

BBC Good Food 🥙 :