Description
A LA CARTE

🚚 The Fastest Delivery Time : 2-day delivery.
🐝 Supplier / Place Of Origin:A LA CARTE / France
🔖 Certification: Organic European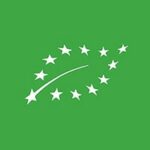 🌱 About the Supplier:
We select our suppliers for the love they put in their products,
seeking the best quality while respecting traditional production methods.
Most of them are family owned, of human size. We value the direct collaboration with them.
By buying directly at the source, we are proud to contribute to the local economy,
while ensuring that, ultimately, our clients get the most tasty and fresh products at the best prices.
All our farmers follow specific certifications minimizing the use of chemicals. From sustainable agriculture ''Agriculture Raisonnee'' (AR) to Organic certified ''Agriculture Biologique'' (AB), these guarantees that the fruits delivered to you a safe and healthy.
🌱 Supplier Products:
🛍 Product Information:
Binomial Name:Allium cepa L.
Chinese Name:洋蔥 | 洋葱
Other Names:Onion
Product Description:Onions are rich in sulfide-based compounds, vitamins and minerals. Onions are known as the "Queen of Vegetables" in foreign countries. Onion is rich in sulfurized propylene-based compounds, vitamins and minerals. Onion is warm and pungent in nature, and has the functions of dispersing wind and cold, helping digestion, soothing the nerves, preventing and treating osteoporosis, and preventing and fighting cancer. The antioxidants contained in onions can scavenge free radicals in the body and have anti-cancer and anti-aging effects. It is often widely used to make various dishes, such as curries, salads, etc. It is also an essential material in many Western cuisine sauces.
Onions are native to southwestern Asia to the Mediterranean coast. It has been cultivated in the Mediterranean region for centuries, and the ancient Egyptians had records of eating onions as early as 3200 BC, and onions were introduced to China after the Ming Dynasty. At present, the main origins are China, India, the United States, Turkey and Pakistan.
Variety:All onions are originally from the same species, allium cepa. After hundreds of years of evolution, hundreds of varieties have emerged. If distinguished by the color of the bulb skin, there are purple red, maroon, light brown red, yellow to light yellow. The popular onion varieties are white, yellow and purple.
1. White onion: It contains high sweetness and high water content, with less pungency, and its white color comes from phenolic compound flavonoids, which have antioxidant effects. The juicy nature of white onions makes them ideal for stewing, boiling, salads or roasting.
2. Yellow onions: They are the most productive, and their high sweetness makes them ideal for stir-frying or soups.
3. Purple onion: Also known as "red onion", its color is derived from water-soluble anthocyanins, but this is only found on the surface of the scale leaves, and its color will be diluted and faded after cooking. Purple onion has less pungent and pungent taste, crisp and refreshing, suitable for salad.
In addition to distinguishing by color, it can be distinguished by the time of harvest. Ordinary onions are harvested in autumn, but there is a spring onion, which is planted in late autumn and harvested when it is not fully mature in the following spring and early summer. The taste is relatively light and juicy, but it is more prone to spoilage.
Supply Season:It is available throughout the year, and the peak season is from October to December.
Storage Method:The purchased onions should be placed in a dry and ventilated place to avoid germination. The ones that have been cut should be wrapped in plastic wrap and stored in the fruit and vegetable cabinet in the refrigerator.
In terms of preservation, it only needs to be placed in a ventilated room temperature, and it can generally be stored for 3 months.
#Should Be / Avoided:
Appropriate: generally edible. Onion contains prostaglandin A, which can dilate blood vessels, reduce blood viscosity, lower blood pressure, prevent thrombosis, and is beneficial to patients with hypertension, hyperlipidemia and cardiovascular disease.
Contraindications: Patients with itchy skin, stomach or eye diseases should eat less.
*Edible Compatibility:
Affordable: If onion and tea are eaten together for a long time, the antioxidant flavonoids contained in the two can reduce the incidence of coronary heart disease. Phase g: onion should not be eaten with honey, so as not to cause eye discomfort. Onions should not be eaten with marine fish, because the oxalic acid in onions will decompose and destroy the protein in marine fish, which is not conducive to absorption. It is also not advisable to eat onions with kelp, because the oxalic acid in onions will form stones with the minerals in kelp, and eating too much will make people constipated.
Cooking Skills:The sulfonylurea butyric acid in the onion is easy to volatilize after being cooked for a long time, and loses the effect of lowering blood sugar, so the onion should not be cooked for a long time. But be aware that prolonged cooking can caramelize the sugar in the onion, making it sweeter. If you want to avoid tears when you cut onions, cut them in water, or refrigerate them for a while before cutting them.
Notes:Because onions are prone to produce volatile gases, they should not be eaten in excess. Excessive consumption can cause flatulence. Onions can predict how cold the next winter will be. If the onion skin is thick, it means that the next winter will be a severe winter; conversely, if the onion skin is thin, it means that the next winter will be mild.
The outer layer of onion is also very nutritious
Many people peel off the skin and the tough outer layer of meat when cooking onions, but this may lose the opportunity to get more quercetin. Patil studied the outer skin and inner edible parts of onions and found that the content of quercetin decreases from the outside to the inside, because light helps the plant to synthesize quercetin when it grows.
But the taste of the outer skin and the outer layer is not good, and many people don't like to eat it. What should we do? In Japan, the onion is washed and cut, and the skin is boiled together. Many ramen broths are cooked in this way; Li Jinqiu also said that the harder outer layer can be used to make soup, which not only tastes better, but also makes the soup more fresh. sweet.
Dish:
As a side dish for stir-fries, pizza, salads, soups, scrambled eggs with onions, etc.
This product is imported from foreign countries. The supply depends on the delivery situation. It may be insufficient or out of stock!
Suggested Serving Method:
Uses: fried, baked, boiled, stewed, raw food.
The sulfuric acid in the onion is easy to volatilize after cooking for a long time, losing the effect of lowering blood sugar, so the onion should not be cooked for a long time. However, it should be noted that long -term cooking can make the sugar in the onion, which increases the sweetness. If you want to avoid tears when you are stimulated by onions when cutting onions, you can put the onion in the water and cut it for a while before cutting on the onion.
🥗 Product Category (English):
Google Recipe 🔍 :

English CookPad 🍳 :

BBC Good Food 🥙 :