Description
Yunnan Organic Certified Vegetables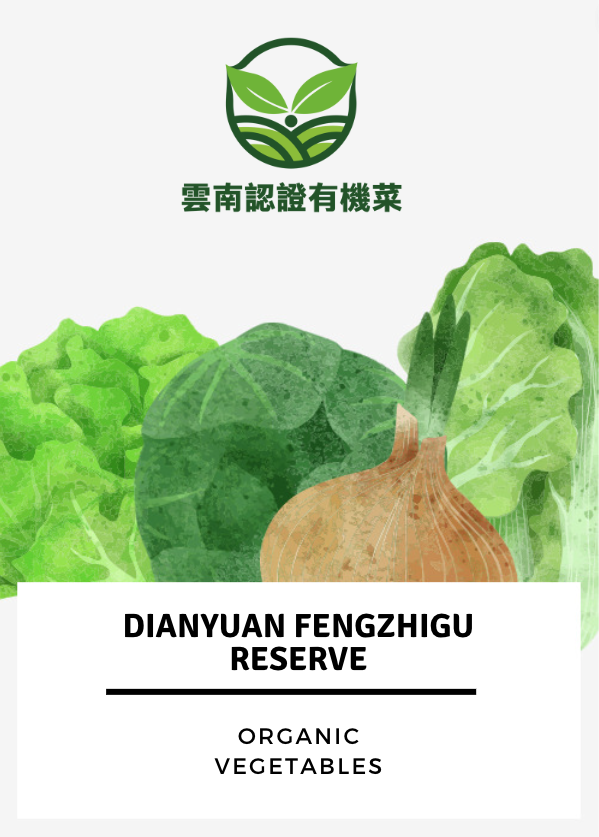 🚚 The Fastest Delivery Time : On Tuesday, Thursday, Saturday, arrived.
🐝 Supplier / Place Of Origin:Yunnan Organic Certified Vegetables / Yunnan
🔖 Certification: Organic certification by China and Canada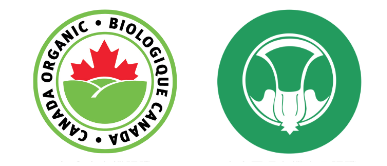 🌱 Producer Introduction:
Yunnan Kunming Organic Vegetable Farm is located in Dianyuan Wind Valley Reserve, Panlong District, Kunming City, Yunnan, where the soil is fertile and the water source is clean; the requirements for environmental governance in the area are strict. Taking into account both the ecological environment and economic development, the farm strictly abides by organic standards, and there is no agricultural pollution. The organic vegetables grown in the protected area are particularly sweet and delicious.
The unique climate of Yunnan
Yunnan has a good climate and abundant sunshine, with an average temperature of 14.9°C, a maximum temperature of 31.5°C, and a minimum temperature of -7.8°C; the rainy season is mainly concentrated in May to September; the relative humidity is 76%. The plateau in Panlong District is about 1891m above sea level, and gradually decreases from north to south in a ladder shape. The altitude is between 1500m and 2800m, which is most suitable for planting diversified vegetables.
get two-factor authentication
Because the certification standards in China and Hong Kong are different and uneven. In view of this, hoping to gain the recognition and trust of consumers, organic vegetables in Kunming, Yunnan have obtained dual certification: domestic organic certification and Canadian organic certification.
In 2016, the Consumer Council conducted a random inspection of pesticide residues, all of which were zero; for many years, there were no pesticide residues after random inspections by our customers.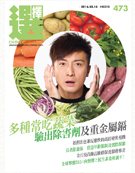 🌱 Supplier Products:
🛍 Product Information (Main) (English):
Binomial Name:Vigna unguiculata (L) Walp. subsp. sesquipedalis (L) Verdc.
Chinese Name:豆角
Other Names:Chinese Long Bean | Yard-long Bean | Asparagus Bean
Product Description:Carob is a kind of long-shaped pod in the Cowpea bean species of the butterfly flower family, and it is an annual winding herb. The nature is flat and the taste is sweet and salty. It has the functions of invigorating Qi, strengthening the stomach and kidney, harmonizing the five internal organs, adjusting the face and nourishing the body, producing the essence, quenching thirst, and detoxifying. In addition to high-quality protein that is easy to digest and absorb, beans also contain a moderate amount of carbohydrates, vitamins, and minerals. Among them, vitamin B1 helps maintain normal digestive juice secretion, gastrointestinal motility, and inhibits the activity of cholinesterase to help digestion and increase appetite. And vitamin C can promote the synthesis of antibodies and improve the body's immune function.
Carob is one of the subspecies of cowpea. Cowpea mainly originates in northeastern Africa and India, followed by China.
Variety:Carob can be divided into three types: green pods, white pods and red pods according to the color of the tender pods: the tender pods of the green pod species are slender and dark green; the tender pods of the white pod species are fatter, light green or green-white; The pods are purple-red and stubby.
Supply Season:Hong Kong is supplied throughout the year.
Storage Method:Carob should be stored in a place with high humidity, otherwise the storage period will be shortened due to excessive water loss.
#Should Be / Avoided:
Appropriate: Patients with diabetes, kidney deficiency, frequent urination, nocturnal emission and some gynecological functional diseases should eat more. Contraindications: People with stagnant gas should eat less.
*Edible Compatibility:
Availability: Not reported in the literature. Xiang Ke: No literature report.
Cooking Skills:Before frying the beans, you can put two cloves of garlic in the pot and fry together, the taste will be more fragrant. Beans can also be used as a cold salad. The method is to wash and blanch them first, then let them cool, and add vinegar, garlic, a small amount of sugar, oil and other seasonings. If you like sesame sauce, you can use cold water or vinegar to season the sesame sauce first. Then mix with beans.
Notes:Beans contain saponin, so they cannot be eaten raw. If you eat undercooked beans, the hemolysin in red blood cells will be destroyed, causing symptoms such as vomiting, abdominal pain and limb weakness. Therefore, be sure to heat the beans to cook or fry them, or heat them on high heat for more than 10 minutes, and cook the beans until they change color to ensure that the beans are fully cooked before eating.
Beans are rich in purines, which are metabolized into uric acid. Uric acid itself is not a toxin, but it may contribute to the development or worsening of gout. However, recent research has questioned this association, finding that moderate intake of purine-rich foods is not associated with an increased risk of gout.
Dish:Dried beans, fried beans with garlic, fried beans with green and red peppers, cold beans, bean sprouts, braised cowpeas.
Supply Period: Hong Kong Is Supplied Throughout The Year.
Suggested Eating Method:
Before the corner of the stir -fried beans, you can put the two flap garlic in the pot and fry together, and the taste will be more fragrant.
Bean horns can also be used as cold mixing. The method is to wash and simmer it before cooling, and add vinegar, garlic, a small amount of sugar, oil and other seasonings. Those who like to eat sesame sauce can first season with cold water or vinegar. Cold with Doujiao.
🥗 Recipe (English Version):
Google Recipe 🔍 :

English CookPad 🍳 :

BBC Good Food 🥙 :

🔅Precautions (English Version):
☘️ Preserve vegetables
1. Leafy vegetables and softer vegetables, if packaged, should be placed in the cold box in the original package;
2. Organic Vegetables are more prone to spoilage if they have water droplets. Put the vegetables in a ventilated place to dry or wipe off the water vapor, then wrap the vegetables in slightly damp newspaper and put them in a plastic bag before refrigerating. ;
3. Organic vegetables do not use preservatives or special treatments. Vegetables are generally stored for three to five days. Some vegetables will decompose enzymes, so they should be eaten as soon as possible.
☘️ How to wash vegetables
1. Wash vegetables before cooking to keep them fresh;
2. It is not advisable to soak the vegetables for too long, and they should be washed first and then cut to avoid the loss of vitamins;
3. Washing vegetables with dilute salt water or Dish Drop can easily remove vegetable insects;
4. Cut vegetables with a stainless steel knife to reduce vitamin loss;
5. Vegetable leaves contain a lot of nutrients, so you should avoid shredding, chopping or grinding the leaves;
6. Immediately after cutting, to avoid the loss of vitamins due to air oxidation.