Description
Yunnan Organic Certified Vegetables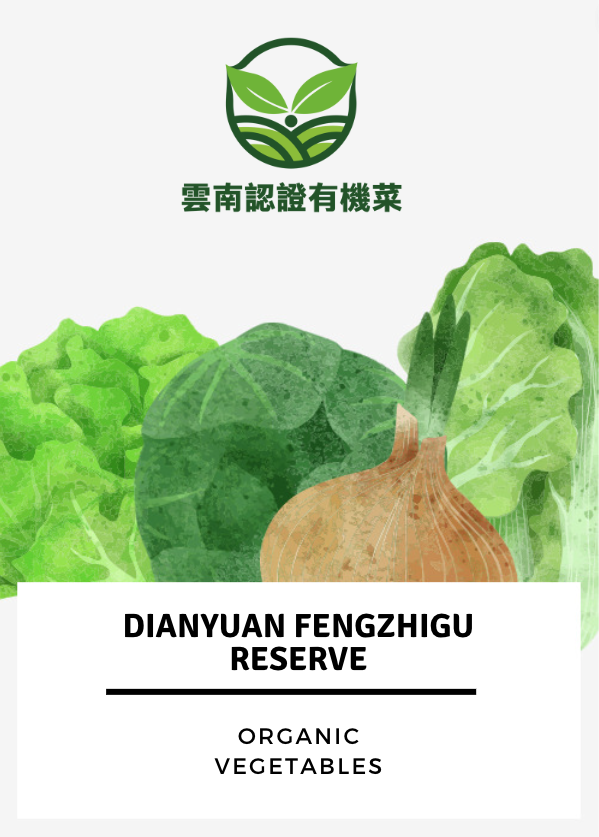 🚚 The Fastest Delivery Time : On Tuesday, Thursday, Saturday, arrived.
🐝 Supplier / Place Of Origin:Yunnan Organic Certified Vegetables / Yunnan
🔖 Certification: Organic certification by China and Canada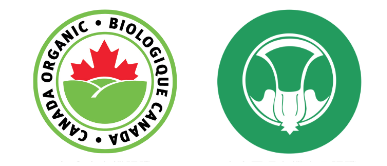 🌱 Producer Introduction:
Yunnan Kunming Organic Vegetable Farm is located in Dianyuan Wind Valley Reserve, Panlong District, Kunming City, Yunnan, where the soil is fertile and the water source is clean; the requirements for environmental governance in the area are strict. Taking into account both the ecological environment and economic development, the farm strictly abides by organic standards, and there is no agricultural pollution. The organic vegetables grown in the protected area are particularly sweet and delicious.
The unique climate of Yunnan
Yunnan has a good climate and abundant sunshine, with an average temperature of 14.9°C, a maximum temperature of 31.5°C, and a minimum temperature of -7.8°C; the rainy season is mainly concentrated in May to September; the relative humidity is 76%. The plateau in Panlong District is about 1891m above sea level, and gradually decreases from north to south in a ladder shape. The altitude is between 1500m and 2800m, which is most suitable for planting diversified vegetables.
get two-factor authentication
Because the certification standards in China and Hong Kong are different and uneven. In view of this, hoping to gain the recognition and trust of consumers, organic vegetables in Kunming, Yunnan have obtained dual certification: domestic organic certification and Canadian organic certification.
In 2016, the Consumer Council conducted a random inspection of pesticide residues, all of which were zero; for many years, there were no pesticide residues after random inspections by our customers.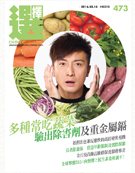 🌱 Supplier Products:
🛍 Product Information (Main) (English):
Binomial Name:
Chinese Name:粟米
Other Names:Sweet Corn | Sweetcorn
Product Description:It is an important food crop with the highest total output in the world; corn can also be used as feed, and it is also used as a raw material for ethanol fuel in the biotechnology industry. Eating more corn can prevent degenerative macular degeneration in old age and help protect the eyes from UV and blue light damage. In addition, corn contains a lot of potassium, which helps stabilize blood pressure and body water balance. The vitamins, carotene, and plant cellulose contained in corn also help to expel carcinogens and other toxins, delay aging, lower serum cholesterol, and prevent skin lesions.
Maize and cornmeal (ground dried maize) constitute a staple food in many regions of the world. Maize is used to produce cornstarch, a common ingredient in home cooking and many industrialized food products. Maize starch can be hydrolyzed and enzymatically treated to produce syrups, particularly high fructose corn syrup, a sweetener; and also fermented and distilled to produce grain alcohol. Grain alcohol from maize is traditionally the source of Bourbon whiskey. Corn flour is used to make cornbread and other baked products.
Within the United States, the usage of maize for human consumption constitutes only around 1/40th of the amount grown in the country. In the United States and Canada, maize is mostly grown to feed livestock, as forage, silage (made by fermentation of chopped green cornstalks), or grain. Maize meal is also a significant ingredient of some commercial animal food products.
Variety:
Supply Season:The main production period is from November to April of the following year, and Hong Kong is available throughout the year.
Storage Method:
#Should Be / Avoided:
*Edible Compatibility:
Cooking Skills:There are many varieties of edible corn, and those with high sugar content are widely grown. They can be eaten fresh, boiled, fried, and canned corn.
Notes:Corn is rich in fiber, which may be fermented in the intestines and produce a lot of gas. Excessive consumption can easily burden the stomach and even hinder the absorption of protein. People with sensitive stomachs or weak digestive systems must pay attention to their corn intake.
Dish:Corn rice, corn porridge, etc.
Supply Period: The Main Production Period Is From November To April Of The Following Year, And Hong Kong Is Available Throughout The Year.
Suggested Eating Method:
There are many varieties of corn, and those with high sugar content are widely planted. It can be fresh, cook, stir -fried, and make canned corn grains.
🥗 Recipe (English Version):
Google Recipe 🔍 :

English CookPad 🍳 :

BBC Good Food 🥙 :

🔅Precautions (English Version):
🍎 Preserve fruits
1. Fruits especially with softer skin, if packaged, should be placed in the cold box in the original package;
2. Organic fruits are more prone to spoilage if they have water droplets. Put the fruits in a ventilated place to dry or wipe off the water vapor, then wrap the fruits in slightly damp newspaper and put them in a plastic bag before refrigerating. ;
3. Organic fruits do not use preservatives or special treatments. fruits are generally stored for three to five days in room temperature only, should be kept in fridge. Some fruits e.g. papaya will decompose enzymes, so they should be eaten as soon as possible.
🍏 How to wash fruits
1. Wash fruits before eating to keep them fresh;
2. It is not advisable to soak the fruits for too long, and they should be washed first and then cut to avoid the loss of vitamins;
3. Washing fruits with dilute salt water or Dish Drop can easily remove vegetable insects;
4. Cut fruits with a stainless steel knife to reduce vitamin loss;
5. Vegetable leaves contain a lot of nutrients, so you should avoid shredding, chopping or grinding the leaves;
6. Immediately eat after cutting, to avoid the loss of vitamins due to air oxidation.