Description
Eva Sun Fung Farm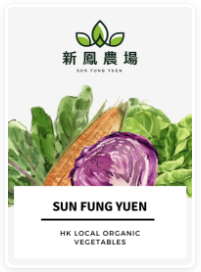 🚚 The Fastest Delivery Time : Twice A Week. Tuesday And Friday Arrived.
🐝 Supplier / Place Of Origin:Eva Sun Fung Farm / Fanling Kei Ling
🔖 Certification: Local Regenerative Agricultural Approved Farm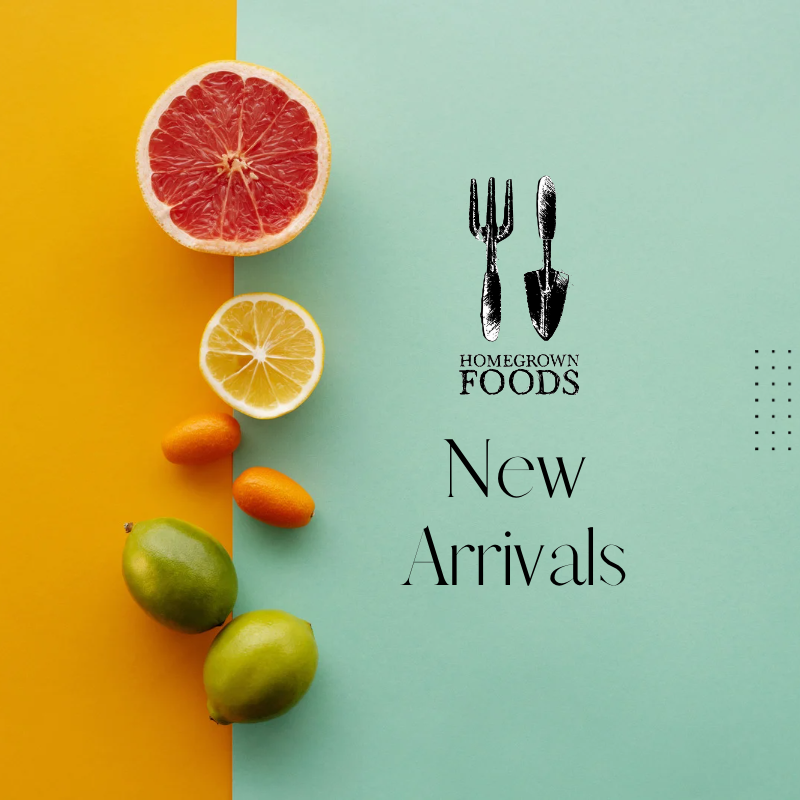 🌱 Producer Introduction:
Eva'S Crops Are Planted With Compost Methods, The Taste Is More Fragrant, The Crop Tastes And Nutrition Is More Abundant, Vegetables Have Better Fiber, Can Promote Gastrointestinal Motility, Help Eliminate The Internal Garbage And Toxins, And Reduce Cholesterol.
Regenerate Farming Method, Use Enzymes And Organic Compost To Allow Vegetables To Absorb Soil Minerals. The Advantages Of Emphasizing The High Content Of Soil Organic Matter And Regeneration Agricultural Laws Are The Use Of Compost Planting. Regenerative Agricultural Law Cannot Be Immediate, But In The Long Run, It Can Maintain Soil Health And Produce Better Crops!
🌱 Supplier Products:
🛍 Product Information (Main) (Traditional Chinese):
Binomial Name:Capsicum frutescens L.
Chinese Name:牛角椒
Other Name:Cayenne Pepper
Basic Introduction:Spicy, hot in nature. It has the effects of warming the middle and dispelling cold, strengthening the stomach and digesting food, dispelling wind-cold, removing dampness, and antibacterial and deworming. Chili contains a lot of vitamin C and carotene, which play a very high antioxidant function, protect cells, especially mucosal tissues, and help the body's defense against diseases. It also has the functions of warming the middle and dispelling cold, promoting blood circulation and reducing swelling, and drying dampness and sweating. In addition, pepper also contains red blood cell-forming vitamin B6, which can promote blood circulation; and unique capsaicin (Capsaicin), which can stimulate the secretion of gastric juice and help digestion.
Native to tropical America. Introduced to Europe 500 years ago, China has recorded it in the book "Zunsheng Bajian" in the late Ming Dynasty. Those who were introduced by the Silk Road were cultivated in Gansu and Shaanxi; those who were introduced by sea were cultivated in Guangdong, Guangxi and Yunnan. Also known as "Pan pepper" or "Pan Jiang". It is usually harvested when the fruit is fully plump. If it is harvested too early, the spiciness will not be strong.
Variety:Is an annual herb. The fruit is usually conical or oblong, with upward or downward points. It is green when immature and turns bright red, orange, yellow or purple when mature, with red being the most common. Seeds are light yellow kidney-shaped with curved ovules. Because the peel is crisp and the placenta membrane contains capsaicin, it has a spicy taste.
There are several varieties of this product. According to the classification of L. H. Bailey, according to the shape of its fruit, it can be divided into:
1. Horn pepper (var. longum Bailey)
2. Five-color pepper (var. cerasiforme Bailey)
3. Chili Pepper (var. conoides Bailey)
4. Cluster pepper (var. fasciculatum Bailey)
5. Sweet bell pepper (var. grossum Bailey).
Supply Season:Hong Kong is available all year round.
Storage Method:It can be stored in the refrigerator for more than 1 week after being sealed with plastic wrap. If it is placed in a dry place, it will gradually become dry and it can be stored for a long time.
#Should Be / Avoided:
Appropriate: Suitable for people with loss of appetite, excessive consumption of cold food or cold drinks, cold stomach pain, abdominal pain due to cold stagnation, flatulence, hiccups due to cold, wind-cold cold, vomiting, diarrhea, dampness, and roundworms.
Avoid: People with yin deficiency and fire-prosperous constitution should not eat, those with stomach and duodenal ulcers, acute gastritis, tuberculosis, bronchitis, pharyngitis, tonsillitis, hypertension, toothache, hemoptysis, hemorrhoids, eye disease, stomatitis, dry stool , conjunctivitis, boils, anal fissures and other people should not eat.
*Edible Compatibility:
Appropriate: 1. Chili and cuttlefish: Chili is rich in vitamin C, and combined with taurine from cuttlefish, it can reduce blood pressure and cholesterol. 2. Peppers and green leafy vegetables: peppers are rich in beta-carotene and vitamin C, and green leafy vegetables are also rich in vitamin C. When eaten together, they can exert the best antioxidant and cardiovascular protection functions, which can effectively prevent Atherosclerosis. Avoid: 1. Peppers and raw carrots: Because carrots contain a substance that can destroy vitamin C in peppers (vitamin C-decomposing enzymes), they should not be eaten with undercooked carrots.
Cooking Skills:The edible part is the fruit. After removing the stem, rinse it off under running water.
#Remarks Matters:Because capsaicin produces a burning sensation when it touches the surface of the human body, it is often used in food as a source of aroma or burning (spicy) sensation. The degree of burning sensation in food is measured by the Scoville indicator
Scale to measure. Because the concentration of capsaicin in capsicum is not high, under the consideration of safety, capsicum has become the source of typical capsaicin.
In medicine, pepper has the function of promoting blood circulation and can help to dispel cold. For external use, it can be made into ointment, ointment or patch, which can promote local blood circulation, sterilize and reduce swelling, and can treat muscle pain, arthritis, low back pain, etc. Sun-dried and ground powder can also be used for seasoning.
The best way to relieve a burning sensation in the mouth and throat is to take a cold food or drink, such as yogurt, ice cream, cheese, or milk; or supplement it with sweets, such as juice, sugar, or candy. Because pure capsaicin is poorly soluble in water but soluble in oils and pure alcohol, a common recommendation is to eat foods that contain oil, such as brioche, whole milk, or whipped cream to reduce the burning sensation, and believe Oily foods can take away capsaicin.
Commonly Used Dishes:Spicy Chicken, Tempeh Fried Chili.
Supply Period: From November To January
Suggested Eating Method:
The edible site is fruit. After removing the fruit, rinse it under the flowing water.
🥗 Recipes (English Veersion):
Google Recipe 🔍 :

English CookPad 🍳 :

BBC Good Food 🥙 :

🔅Note (English Version):
☘️ Preserve vegetables
1. Leafy vegetables and softer vegetables, if packaged, should be placed in the cold box in the original package;
2. Organic Vegetables are more prone to spoilage if they have water droplets. Put the vegetables in a ventilated place to dry or wipe off the water vapor, then wrap the vegetables in slightly damp newspaper and put them in a plastic bag before refrigerating. ;
3. Organic vegetables do not use preservatives or special treatments. Vegetables are generally stored for three to five days. Some vegetables will decompose enzymes, so they should be eaten as soon as possible.
☘️ How to wash vegetables
1. Wash vegetables before cooking to keep them fresh;
2. It is not advisable to soak the vegetables for too long, and they should be washed first and then cut to avoid the loss of vitamins;
3. Washing vegetables with dilute salt water or Dish Drop can easily remove vegetable insects;
4. Cut vegetables with a stainless steel knife to reduce vitamin loss;
5. Vegetable leaves contain a lot of nutrients, so you should avoid shredding, chopping or grinding the leaves;
6. Immediately after cutting, to avoid the loss of vitamins due to air oxidation.