Description
R Farm
🚚 The Fastest Delivery Time : It Takes 3-4 Days.
🐝 Supplier / Place Of Origin:R Farm / Local Regenerative
🔖 Certification: Local Regenerative Agricultural Approved Farm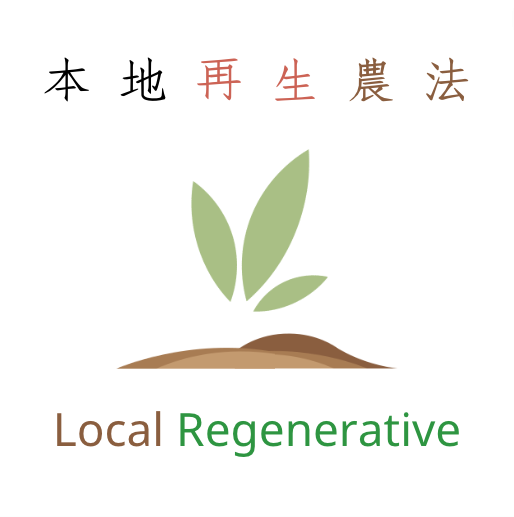 🌱 Producer Introduction:
RR-Farm HK is a regenerative vegetable farm based in Hong Kong that focuses on 5 core principles healthy ecosystem, Community oriented, Educational, Food quality, through our Community Shared Agriculture (CSA). The farm focus is not to sell vegetables but rather to grow vegetables for the community.
Core principles include re-build the ecology by creating a healthy ecosystemthrough soil health (minimal tilling, soil micro-organisms and organic matter amendments), Crop diversity (seasonal vegetables and non-produce landscaped areas, crop rotation and crop successions) and enhancing insect populations (predators and pollinators) for pest management.
🌱 Supplier Products:
🛍 Product Information (Main) (English):
Binomial Name:Apium graveolens L.
Chinese Name:西芹
Other Names:Celery
Product Description:Native to the Mediterranean coast. After being introduced into Europe, it evolved into a type with hypertrophic petioles.
Celery (scientific name: Apium graveolens), also known as celery, medicinal celery, and dry celery, is a common vegetable in Chinese cooking and is also commonly used as a spice in Italian cuisine. The edible part of celery is mainly the petiole; although the leaf is edible, it is not the main edible part because of its slightly bitter taste.
It has the effects of lowering blood pressure, calming the liver and clearing away heat, eliminating wind and dampness, clearing the intestines and defecating. While indeed a suitable food for weight loss, celery has been mistakenly seen as a "negative calorie food." In fact, consuming celery still provides a net positive calorie intake. Digesting the fiber in celery does require energy, but not enough to offset the intake it brings.
Nutritional value: A typical 100-gram reference serving of celery provides 67 kilojoules of food energy and is composed of about 95 percent water. Celery is a good source of vitamin K, providing about 28% of the DV per 100 grams, and contains moderate amounts of other vitamins and minerals. Celery is used in weight loss diets and provides most of the dietary fiber with low calories. However, celery does not have significant amounts of other micronutrients.
Variety:Celery is fat and thick in appearance, with upright stems, solid, thick and flat petioles, with obvious grooves, yellowish-white color, and small, crunchy leaves. A single plant is generally about 60 to 80 cm long and weighs about 1 to 2 kg.
There are three main varieties of celery: yellow, green and intermediate colors. The ones sold on the market are mostly intermediate colors. The mid-color varieties are fragrant, the petioles are neatly arranged, nd the flesh is rich; the green varieties are crispy and tender, and the petioles are slightly longer and softer. In addition, internationally, varieties can be divided into two categories: green handle and yellow handle.
The famous varieties are: Dwarf White (Dwarf white), short gold (Golden dwarf), London red (London red) and so on.
Supply Season:The main production period is from December to April of the following year, and Hong Kong supplies all year round. Celery starts to sow in June every year, and it can be eaten after about 60 days of growth.
Storage Method:Generally, it can be stored at room temperature for a short period of time, or it can be stored in the refrigerator for about 2 to 4 weeks.
#Should Be / Avoided:
Appropriate: Similar to "celery". It is suitable for people with dysuria, constipation, premenstrual abdominal pain, irregular menstruation, neurasthenia, emotional stress, high blood pressure, arteriosclerosis, diabetes, women's climacteric syndrome, bronchitis, whooping cough, hematuria, and skin dampness.
Taboo: Similar to "celery". People with deficiency of the spleen and stomach should take it with caution; people with liver cirrhosis and peptic ulcer should not eat it; people with scabies should not eat it. Because it is a cold vegetable, it is not suitable for women before and after pregnancy. Those suffering from chronic gastritis, enteritis, and hypotension should eat less.
*Edible Compatibility:
Appropriate: No literature report. Taboo: No literature report.
Cooking Skills:The edible part is the petiole. Remove the outermost part first, then disassemble each petal, soak in clean water for about 15 minutes, rinse with running water, and cut into desired shapes.
Celery oil
celery is eaten around the world as a vegetable. In north america the crisp petiole (leaf stalk) is used. In europe the hypocotyl is used as a root vegetable. The leaves are strongly flavored and are used less often, either as a flavoring in soups and stews or as a dried herb. Celery, onions, and bell peppers are the "holy trinity" of louisiana creole and cajun cuisine. Celery, onions, and carrots make up the french mirepoix, often used as a base for sauces and soups. Celery is a staple in many soups.
Leaves
celery leaves are frequently used in cooking to add a mild spicy flavor to foods, similar to, but milder than black pepper. Celery leaves are suitable dried as a sprinkled on seasoning for use with baked, fried or roasted fish, meats and as part of a blend of fresh seasonings suitable for use in soups and stews. They may also be eaten raw, mixed into a salad or as a garnish.
Celery juice
in 2019, a trend of drinking celery juice was reported in the united states, based on "detoxification" claims posted on a blog. The claims have no scientific basis, but the trend caused a sizable spike in celery prices.
Notes:Due to the high dietary fiber content of celery, it can not only promote the normal operation of the digestive system, but also give people a feeling of fullness. In addition, the calorie value is very low, so it is an excellent food for weight control. In addition, celery is known as an ideal food for lowering blood pressure. Because of its moderate potassium content, it helps balance the sodium and water content in the body, and can prevent edema and blood pressure.
Allergy
Celery is one of a small number of foods that can cause an allergic reaction; for someone with a celery allergy, exposure to celery can cause potential anaphylactic shock. Hypersensitivity reactions from ingestion of celery root in pollen-sensitive individuals have resulted in gastrointestinal disorders and other symptoms, although in most cases celery sensitivity is not considered clinically significant. In the EU and UK, food products that contain or may contain celery, even in trace amounts, must be clearly labeled.
Dish:Stir-fried chicken fillets with celery, diced cashew nuts with celery, and fresh squid with celery (Westerners prefer to eat celery raw, or add lemon juice, salad juice, vinegar, olive oil, etc. to make vegetable salad; other as a base for the broth.).
Suggested Eating Method:
The edible part is petiole. First remove the outer part of the layer, then disassemble each petals, soak in water for about 15 minutes, and rinse it with flowing water and cut into the required shape.
🥗 Recipe (English Version):
Google Recipe 🔍 :

English CookPad 🍳 :

BBC Good Food 🥙 :

🔅Precautions (English Version):
🍎 Preserve fruits
1. Fruits especially with softer skin, if packaged, should be placed in the cold box in the original package;
2. Organic fruits are more prone to spoilage if they have water droplets. Put the fruits in a ventilated place to dry or wipe off the water vapor, then wrap the fruits in slightly damp newspaper and put them in a plastic bag before refrigerating. ;
3. Organic fruits do not use preservatives or special treatments. fruits are generally stored for three to five days in room temperature only, should be kept in fridge. Some fruits e.g. papaya will decompose enzymes, so they should be eaten as soon as possible.
🍏 How to wash fruits
Special attention: The dishes, especially small flowers and broccoli, are best soaked in the water to remove residual pesticides (I will have organic farms). It is recommended to use our vegetables and vegetables environmentally friendly cleaner
Dish Drops
for 3 to 5 minutes to eliminate residuals Sand and pesticide.
1. Wash fruits before eating to keep them fresh;
2. It is not advisable to soak the fruits for too long, and they should be washed first and then cut to avoid the loss of vitamins;
3. Washing fruits with dilute salt water or Dish Drop can easily remove vegetable insects;
4. Cut fruits with a stainless steel knife to reduce vitamin loss;
5. Vegetable leaves contain a lot of nutrients, so you should avoid shredding, chopping or grinding the leaves;
6. Immediately eat after cutting, to avoid the loss of vitamins due to air oxidation.