Description
A LA CARTE

🚚 The Fastest Delivery Time : 2-day delivery.
🐝 Supplier / Place Of Origin:A LA CARTE / Burkina Faso
🔖 Certification: Organic European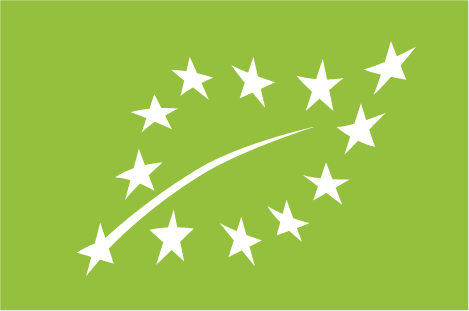 🌱 About the Supplier:
We select our suppliers for the love they put in their products,
seeking the best quality while respecting traditional production methods.
Most of them are family owned, of human size. We value the direct collaboration with them.
By buying directly at the source, we are proud to contribute to the local economy,
while ensuring that, ultimately, our clients get the most tasty and fresh products at the best prices.
All our farmers follow specific certifications minimizing the use of chemicals. From sustainable agriculture ''Agriculture Raisonnee'' (AR) to Organic certified ''Agriculture Biologique'' (AB), these guarantees that the fruits delivered to you a safe and healthy.
🌱 Supplier Products:
🛍 Product Information:
Binomial Name:Anacardium occidentale
Chinese Name:腰果
Other Names:Cashew Nut
Product Description:Cashews are flat, sweet, and non-toxic, and can cure hiccups, upset, and thirst. Certain vitamins and trace elements in cashews have a good softening effect on blood vessels, which is of great benefit to protecting blood vessels and preventing cardiovascular diseases. In addition, it is rich in oil, which can moisten the bowels and laxatives, sooth skin and beauty, and delay aging.
Native to northeastern Brazil. Introduced to Asia and Africa in the 16th century, it is now distributed in dozens of countries and regions within 20 degrees north-south latitude. Vietnam, Mozambique, Tanzania, India, Brazil and other countries plant the most, and China Hainan and Yunnan are also planted.
Ripe fruit and attached drupe, which contains the edible seed
Cashews are a rich source of dietary minerals (20% or more of the daily value), especially copper, manganese, phosphorus and magnesium (79-110% of the daily value) and thiamine, vitamins B6 and Vitamin K (32–37% DV). High levels of iron, potassium, zinc, and selenium (14-61% DV) (table). Cashews (100 g, raw) contain 113 mg (1.74 g) of beta-sitosterol.
Variety:By the fruit of cashew nuts, there are two varieties of red and yellow.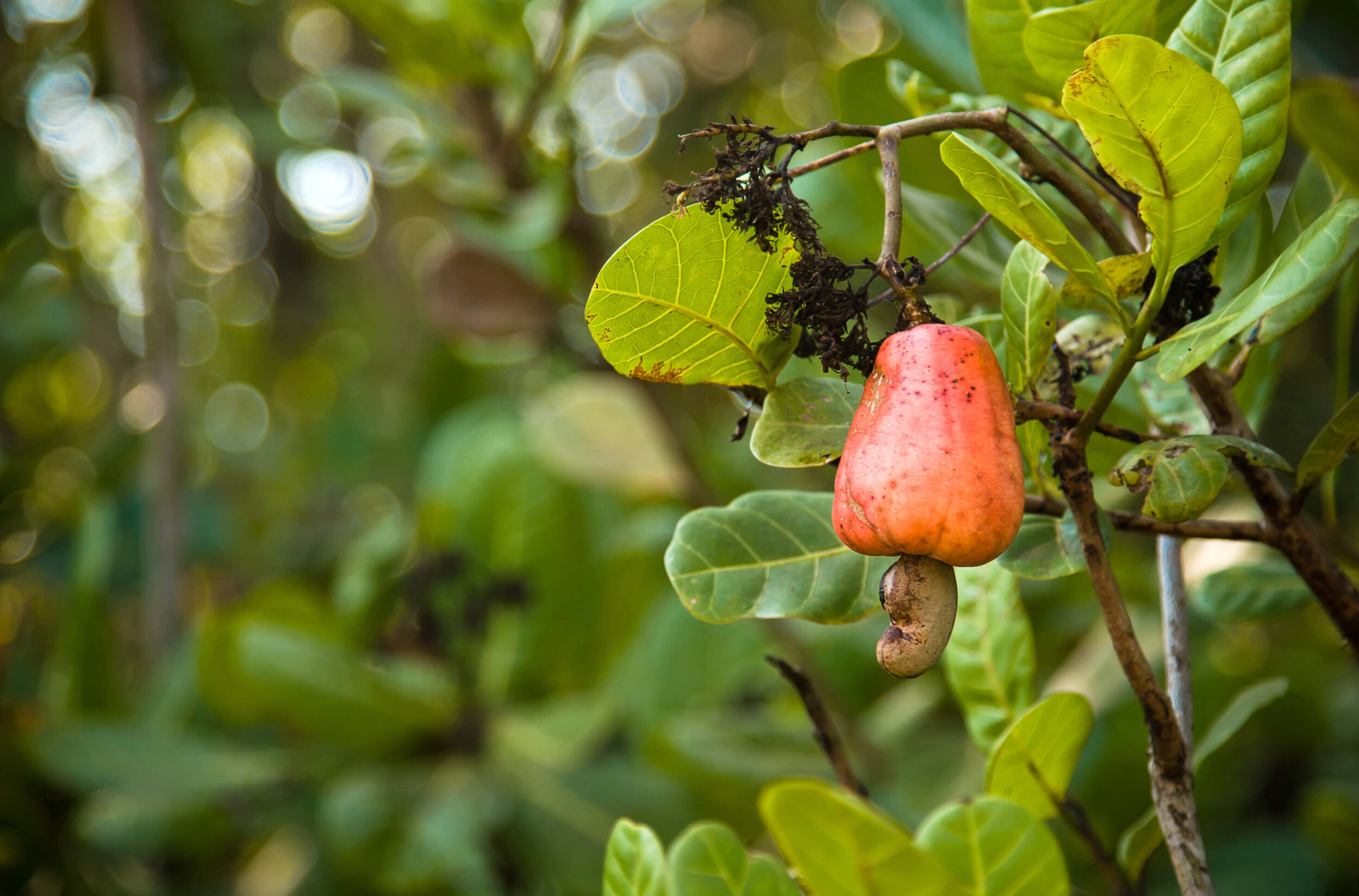 Supply Season:Hong Kong is supplied throughout the year.
Storage Method:Cashews should be stored in airtight jars and stored in the refrigerator, or in a cool, ventilated place away from direct sunlight.
#Should Be / Avoided:
Suitable: Foods suitable for all ages.
Taboo: Not suitable for people with severe gallbladder function, enteritis, diarrhea and phlegm; obese people should use it with caution; for people with allergies, it may cause certain allergic reactions, so it is not advisable to eat more.
*Edible Compatibility:
Appropriate: There is no literature report. Xiangke: There is no literature report.
Cooking Skills:Most of the cashew nuts available for purchase in Hong Kong are plain or roasted, and some products are roasted with salt or smoked. If cashews are used for cooking, generally the cashews will be lightly soaked in oil until golden brown and then used for stir-frying.
The culinary uses of cashew seeds in snacks and cooking are similar to those of all nuts called nuts.
Cashews are commonly used in South Asian cuisine, with whole cashews used to garnish sweets or curries, or ground into a paste to form curry pastes (such as korma) or sauces for certain sweets (such as kaju barfi). It is also used in powder form in the preparation of several Indian sweets and desserts. In Goan cuisine, both roasted and raw nuts are used to make curries and sweets. Cashews are also used in Thai and Chinese cuisine, usually as whole cashews. In the Philippines, cashew nuts are a well-known product of Antipolo and are eaten with suman. Pampanga also has a dessert called turrones de casuy, which are cashew marzipan wrapped in white pancakes. In Indonesia, roasted and salted cashews are called kacang mete or kacang mede, while cashew apples are called jambu monyet (literally "monkey rose apple").
In the 21st century, some African countries have increased cashew cultivation to meet demand for the production of cashew milk, a milk substitute. In Mozambique, bolo polana is a cake made with cashew nut powder and mashed potatoes as the main ingredients. This dessert is very popular in South Africa.
cashew wine
In the Indian state of Goa, ripe cashew apples are mashed, the juice extracted and kept for several days for fermentation, called Neero. The fermented juice then undergoes a double distillation process. The resulting drink is called feni or fenny. Feni has an alcohol concentration of approximately 40–42% (80–84 proof). The single distilled version is called urrak and has about 15% alcohol (30 proof). In Tanzania, cashew apples (bibo in Swahili) are dried and reconstituted with water and fermented, then distilled to make a spirit called gongo.
Dried, fermented cashew apples ready for distillation, Mozambique
Notes:Cashew nuts are rich in vitamin A, which is an excellent antioxidant that can make the skin appear more shiny and beneficial to the body's immune function. Because cashew nuts contain a lot of fat and high calories, they should not be eaten in large amounts on a regular basis. It is best to eat regularly and quantitatively. Eating a large amount suddenly will not be beneficial to the body, but will cause the risk of excess fat. You can eat 1-2 servings per day, and 1 serving of nuts is equivalent to about 8 peanuts or 6 almonds.
Some people are allergic to cashews, but cashews are a less common allergen than tree nuts or peanuts. In up to 6 percent of children and 3 percent of adults, eating cashews may cause allergic reactions, ranging from mild discomfort to life-threatening anaphylaxis. These allergies are triggered by proteins found in nuts, which cooking typically does not remove or alter. Reactions to cashews and tree nuts may also be due to hidden nut ingredients or inadvertent additions during food processing, handling or manufacturing.
Fair trade
Certified Fair Trade gives you the peace of mind of knowing that the growers and processors work in safe conditions, are paid a living wage, and produce nuts using healthy and sustainable growing methods.
WEST AFRICA Women in Burkina Faso peel cashew nuts
Dish:
Cashew fried shrimp, cashew chicken, celery lily fried cashew.
The mature cashew apple can be eaten fresh, cooked in curries, or fermented into vinegar, citric acid or an alcoholic drink. It is also used to make preserves, chutneys and jams in some countries such as India and Brazil.[3] In many countries, particularly within South America, the cashew apple is used to flavor drinks, both alcoholic and nonalcoholic.
In Brazil, cashew fruit juice and the fruit pulp are used in the production of sweets, juice, mixed with alcoholic beverages such as cachaça, and as a flour, milk, or cheese. In Panama, the cashew fruit is cooked with water and sugar for a prolonged time to make a sweet, brown, paste-like dessert called dulce de marañón (marañón being a Spanish name for cashew).
Cashew nuts are more widely traded than cashew apples, because the fruit, unlike the nut, is easily bruised and has a very limited shelf life. Cashew apple juice, however, may be used for manufacturing blended juices.
Distilling cashew apple cider (muchekele) in Mozambique, southeastern Africa
This product is imported from foreign countries. The supply depends on the delivery situation. It may be insufficient or out of stock!
Suggested Serving Method:
Capital fruits available on the market in Hong Kong are mostly original or baked. Some products include salt and smoke. If you make dishes with cashews, generally you can use the slightly soaked lumbar oil until golden yellow.
Cooking use in snacks and cooking is similar to all the uses called nuts.
Cubes are often used in South Asian cuisine. The entire cashew fruit is used for decorating candy or curry, or grinding into a paste, forming a sauce of curry sauce (such as Korma) or certain candy (such as Kaju Barfi). It is also used in the form of powder to prepare several Indian candy and desserts. In the fruits, roasted fruit and raw fruit kernels are used to make curry and candy. Cubes are also used in Thai and Chinese food, usually the entire cashew fruit. In the Philippines, cashew fruit is a well -known Antipolo product, which is eaten with Suman. There is also a dessert in Bang Bangya Province, called Turrrner de Casuy, which is a lime almond sugar wrapped in white cake. In Indonesia, the grilled and salted cashews are called Kacang Mete or KACANG Mede, and cashews are called Jambu Monyet (literally meaning "Monkey Rose Apple").
In the 21st century, some African countries have added cashew fruit planting to meet the needs of lumbar milk (a kind of milk alternative). In Musanbik, Bolo Polana is a cake made of cashew powder and potato puree as the main raw material. This dessert is very popular in South Africa.
Chime
In Guoa, India, the mature cashews were mashed, the juice was extracted, and the juice was saved for several days for fermentation. It was called NEERO. The fermented juice subsequently experienced a double distillation process. The resulting drink is called feni or fenny. FENI's alcohol concentration is about 40–42%(80–84 degrees). Single distillation version is called URRAK, and alcohol content is about 15%(30 degrees). In Tanzania, Capital Apple (Swahili) was dry and reconstructed and fermented with water, and then distilled it into a strong wine called Gongo.
Dry and fermented cashews are preparing to distille, Mo Sangbik
🥗 Product Category (English):
Google Recipe 🔍 :

English CookPad 🍳 :

BBC Good Food 🥙 :