Description
A LA CARTE

🚚 The Fastest Delivery Time : 2-day delivery.
🐝 Supplier / Place Of Origin:A LA CARTE / Belgium
🔖 Certification: Organic European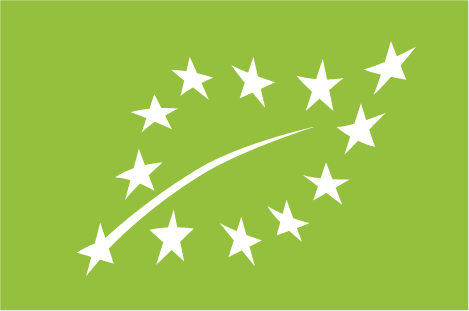 🌱 About the Producer:
We select our suppliers for the love they put in their products,
seeking the best quality while respecting traditional production methods.
Most of them are family owned, of human size. We value the direct collaboration with them.
By buying directly at the source, we are proud to contribute to the local economy,
while ensuring that, ultimately, our clients get the most tasty and fresh products at the best prices.
All our farmers follow specific certifications minimizing the use of chemicals. From sustainable agriculture ''Agriculture Raisonnee'' (AR) to Organic certified ''Agriculture Biologique'' (AB), these guarantees that the fruits delivered to you a safe and healthy. On top of the tests done by our farmers, we also perform our own chemical test upon each arrival of the fruits.
🌱 Supplier Products:
🛍 Product Information (Main) (English):
Binomial Name:Triticum aestivum L.
Chinese Name:小麥
Other Names:Wheat
Product Description:As the main grain, it is mainly ground into flour to make bread, noodles, fried dough sticks, dumplings, cakes, and macaroni, and its by-product wheat bran (the seed coat sifted when wheat is ground into flour) can also be used as animal feed. In addition, wheat can also be used to make wine, soy sauce and vinegar, and wheat germ has become a popular health food in recent years. Wheat is rich in nutrients and can supplement unsaturated fatty acids and vitamin E, which can help improve blood pressure, strengthen the brain and improve intelligence, relieve mental stress, facilitate urination, nourish liver qi, and stop sweating.
Native to the Fertile Crescent of the Near East (now northeastern Egypt). Major producers include the United States, China and Canada. China has been planting wheat for 5,000 years, and the main producing areas now include Hebei, Shanxi, Henan, Shandong, Anhui, Hubei, Jiangsu, Sichuan and Shaanxi.
Variety:Classified by sowing season: (1) Spring wheat (suitable for spring sowing, with strong drought resistance and short growth period, but the flour taste of spring wheat is not as good as winter wheat. In China, spring wheat is mainly grown north of the Great Wall) (2)
Winter wheat (suitable for sowing in winter, has strong cold resistance, seedlings divide quickly in spring after wintering (branching that occurs near the ground), and flour made from winter wheat tastes good. In China, winter wheat is mainly grown south of the Great Wall )
Classified by grain quality: (1) Hard wheat
(The flour made from hard wheat contains a higher proportion of gluten (Gluten), so it is suitable for making bread and cakes, while the wheat flour with the highest grain hardness is mostly used for making noodles.) (2) Soft wheat
(Soft wheat has higher starch content than hard wheat, and less gluten, so it is suitable for making noodles and steamed bread. Classification by skin color: (1) White wheat
(also known as white wheat, yellow or milky white, with thin skin and high endosperm content, the ratio of available flour weight/wheat weight is high (2) Red wheat (also known as red wheat, dark red or reddish-brown, thick skin and less endosperm content) , the powder yield is low.)
Supply Season:Hong Kong is supplied throughout the year.
Storage Method:Store in a cool dry place.
#Should Be / Avoided:
Appropriate: It is suitable for general people to eat, especially suitable for yin deficiency constitution, excessive yawning, heart disease, menopausal women, and breastfeeding women.
Avoid: People with allergies to wheat and gluten, chronic liver disease, and diabetic patients.
*Edible Compatibility:
Suitable: glutinous rice, green jujube, soybean flour, egg, japonica rice, yam, pea, buckwheat, oat, quail egg, glutinous rice, soy milk, corn, sweet potato, rice, hawthorn, licorice, astragalus: Loquat, millet, snail, Chinese Peppers, carrots.
Cooking Skills:Wheat can be used to make soup, make porridge, or grind it into flour to make noodles and bread. There is a folk saying that "wheat is old and rice is new", which means that flour that has been stored for a long time (but not too long) is better than freshly ground. The quality of the flour is better. In addition, wheat should not be ground too finely, otherwise nutrients such as vitamins, minerals and dietary fiber contained in the surface layer will be lost.
Notes:Wheat can be made into powder and applied externally to treat burns, trauma and carbuncles.
Dish:
Wheat soup, glutinous rice, wheat and sweet potato porridge, whole wheat steamed bread.
Serving Method:
Dry wheat is a kind of grain food that originated in the Middle East food. It is cooked by the broken whole wheat berries and then dried.
When preparing dry wheat, just soak it in the equivalent boiling water for 10 minutes, and then loose it with a fork. Since then, it has become a blank canvas with a slightly nuts, chewy, and textured, suitable for any seasoning, seasoning and accompaniment.
You can use wheat as a sauce for fish and meat, with sauce, or try to mix it with your favorite oil and vinegar sauce and some vegetables to make a healthy salad.
It should be stored in a closed container and placed in a cool and dry place.
此產品為外國進口,供應視乎到貨情況,有可以數量不足或缺貨!
Suggested Eating Method:
Wheat can be used for decoction, porridge or grinding into flour noodles and bread folks. There is a saying that "wheat eats Chen, rice eats new", which means that the flour with a long time (but not too long) The quality of flour is better. In addition, wheat should not be grinded too well, otherwise the vitamins, minerals and other nutrients and dietary fibers contained in the surface will be lost.
🥗 Product Category (English):
Google Recipe 🔍 :

English CookPad 🍳 :

BBC Good Food 🥙 :